Three years training, 13 hours swimming, one major feat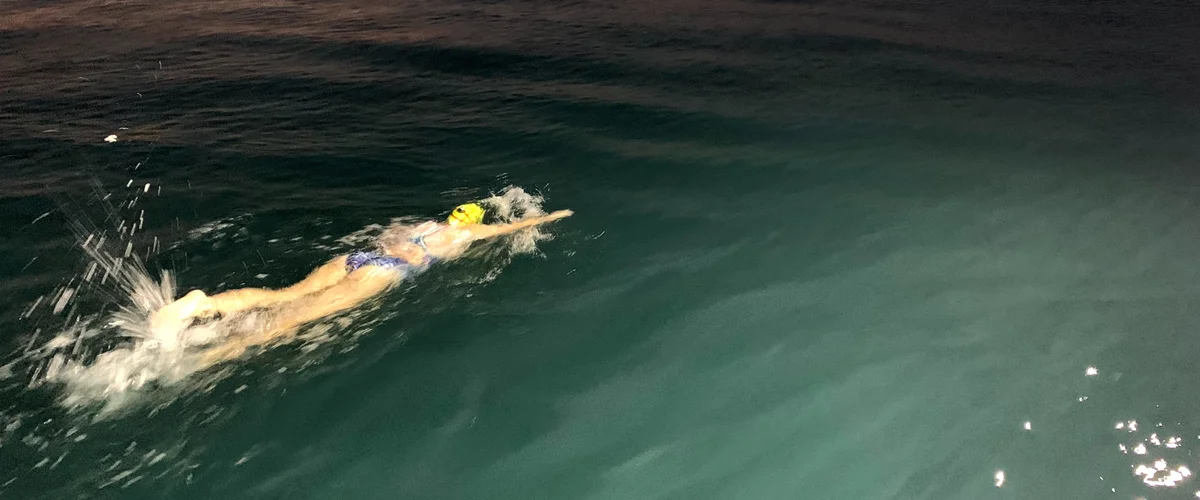 Olivia Lavin was overwhelmed with emotion as she reached the shore of Cap Blanc-Nez beach in France, greeted by a crowd of people clapping and cheering. She had just swam the English Channel, the body of water between the U.K. and France. It took her 13 and a half hours to swim 45 kilometers, 10 hours of which were done in darkness. She had trained for this moment for two years.
Olivia had always loved swimming as a child, and swam regularly until she was about 16. But when she joined Google Dublin in 2017, she reignited her passion for the sport. "I was so amazed that there was a swimming pool in the office," she says. "I wanted to make full use of it." Olivia signed up for coaching sessions and started competing. She challenged herself to swim longer and longer distances, seeing how far she could push her limits. 
A year in, she set her sights on crossing the English Channel, an ultimate long-distance swimming challenge. 
To start, Olivia found a boat captain certified to take swimmers across the channel and joined the two-year-long waitlist. Then, she completed a six-hour qualifying swim, with water temperature colder than 15°C (59°F). For the two years leading up to the event, she swam at least five days a week to build up speed and endurance, sometimes swimming for eight hours straight. A year into her training, she moved to Singapore, where the warm weather made it tough to replicate the chilly conditions of the English Channel; she took cold showers and ice baths to train her body to deal with the low temperatures. 

Olivia arriving on the beach in France.
If that wasn't tough enough, the COVID-19 pandemic made it even more challenging to train. She wasn't able to swim for three months. Others who couldn't train because of similar COVID restrictions only succeeded at the big swim about a third of the time. But if she delayed her swim, she'd have to wait until 2022 to take the plunge, and her intense training could have gone to waste. "I couldn't afford to put another two years of my life on hold," she says. So she pushed forward, and got approval from the Channel Swimming Association to swim across the Channel. 
After years of work, Olivia became one of 680 women to accomplish the swim. "I felt a sense of euphoria," she says. "I hope that sharing my story inspires others to not be afraid to pursue the most ambitious goals they can dream of!"