The Googler whose art springs from "useless" objects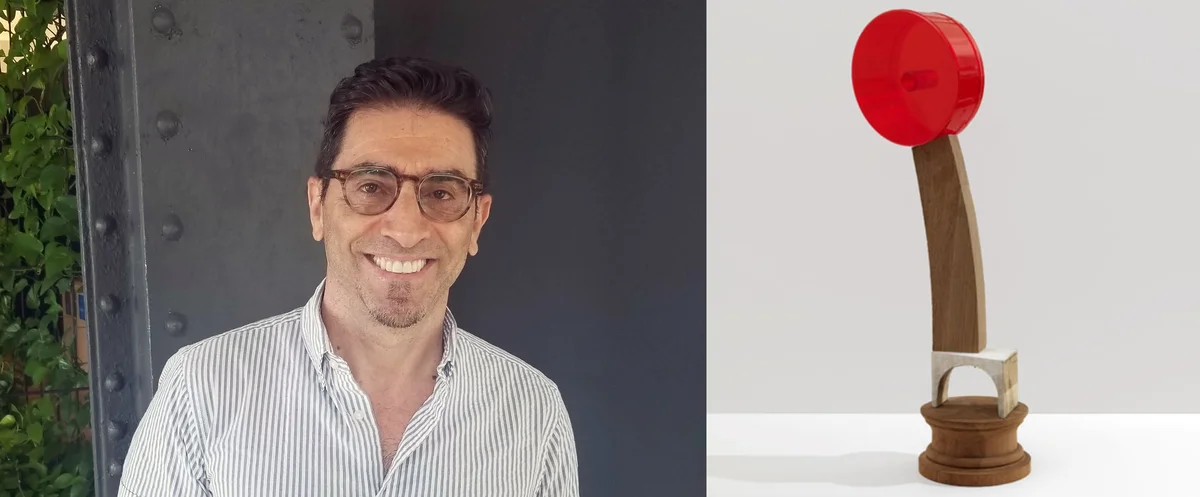 When Jeff Sundheim first moved to New York in 1996, he went running in his neighborhood every morning. He always ran by the same dumpster, which was packed full of oddly shaped pieces of wood. The nearby store, which built new and refurbished antique billiard tables, considered the wood pieces to be trash, but Jeff didn't. He returned to his apartment after each run with armfuls full of material. That's how Jeff started making art. 
"Untitled," wood, paper, and synthetic fiber (2011)

"Riis Park," wood and paper (2011)

"Untitled," mylar, graphite and acrylic on paper (2006)
Jeff is in his 13th year at Google, working with advertisers and publishers on creative campaigns and helping companies find ways to appeal to wider audiences. And he says his love of sculpture perfectly complements his work at Google. "There isn't a dichotomy between my life and work life and creative life," he says. "It's all pretty fluid." For example, he works with advertisers all the time, and the ad industry's bold fonts and company logos frequently inspire his art. His artwork is varied, including colorful compositions made of discarded cardboard boxes and phone book listings. Recently, he's been playing with steel, working outdoors and on a larger scale.
Jeff at work at the Art Students League in New York.
His latest work is in New York's Riverside Park, right next to the Hudson River. Jeff noticed the park lacked seating, so he created a sculpture that invites passersby to take a rest. The piece, named "Wavehenge," features a wave of steel towers acting as a sundial over four benches of wood. And it contains a secret: Four times a year, at a specific time, the shadows of the steel wave perfectly align with each of the benches. He says he's loved seeing how people interact with his piece of art. Kids even bring chalk up to it, creating their own art on his sculpture.
"Wavehenge" acts as a sundial, facing New York City's Hudson River. 
Jeff says a new perspective can bring welcome change to everything from a piece of wood to a sculpture or a park. He's also recently pursued a change himself, undertaking a rotation at Google, spending several months in a new role in Mountain View. There, he worked as an evangelist on a wide range of topics with visiting executives from Google's largest clients. "It's an extraordinary way to learn about the company, get a bird's-eye view and meet incredibly interesting people," Jeff says. While working out at the gym on campus, he ran into an accessibility researcher and invited him to present on multiple occasions to Google visitors.  
Making something beautiful after it's no longer useful endows an object with new purpose, Jeff says. In his work and his art, he's drawn to projects that require him to imagine a new future for information or objects that are often taken for granted. "So much of what we do at Google is making things useful," Jeff says. "I love taking materials I've found that have been cast off and giving them a new life, transforming them."