Living the "multidream" by blending coding with a rap career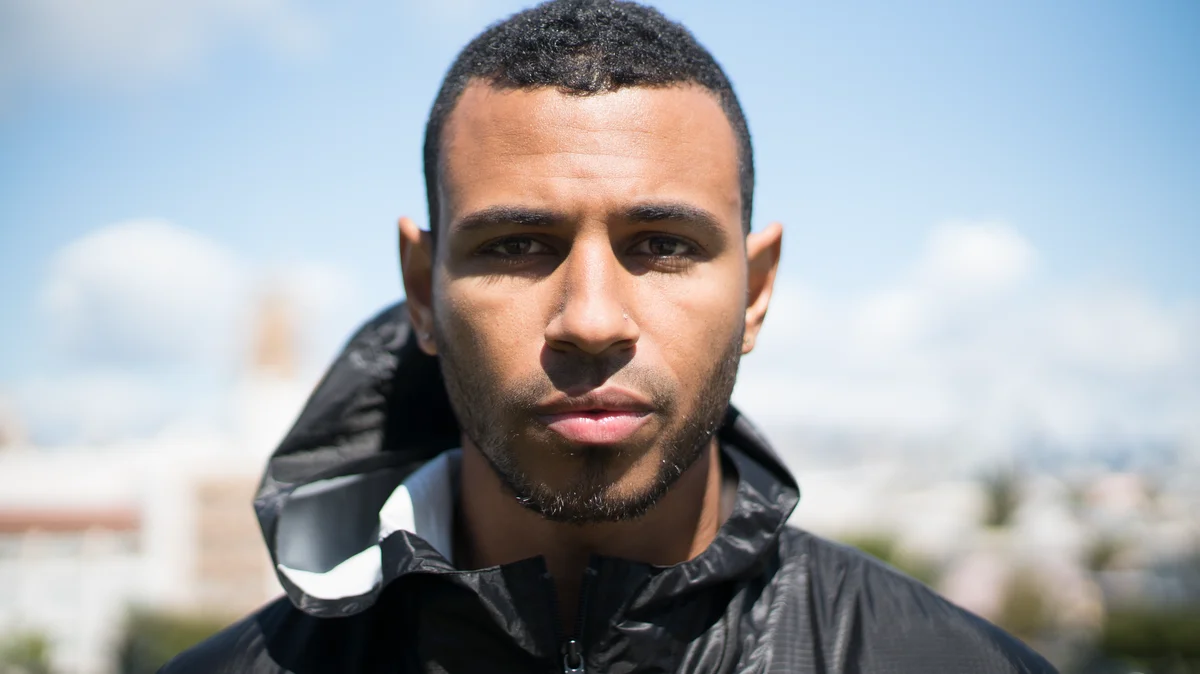 Editor's note: Passion Projects is a new Keyword series highlighting Googlers with unexpected interests outside the office.
At Google's offices in Los Angeles, Brandon Tory spends his days working in artificial intelligence, training computer models to better understand how humans use language—why we use certain words, or describe things in a particular way. Once he leaves the office, he's crafting language in a different style: by writing and recording hip-hop music. Through his two passions, Tory hopes to spread the word to the next generation that you don't have to choose between the things you love—and that art and science have more in common than you think.
When he was 13 years old, Tory saw movies like "Good Will Hunting," "The Matrix" and "Hackers" and was inspired to get into math and computer science. "I never wanted to be a hacker in the criminal sense, but in the sense of really understanding computer systems," he says. Growing up in Brockton, Massachusetts and experiencing homelessness as a teenager, he got support from his church and also went dumpster diving for parts to build his first computer, which he spray-painted black. He recalls spending 12 to 14 hours a day during his teenage years on online forums, learning more about computers and writing his own code in C, Assembly and Python.
But by high school, he kept his love of technology to himself. "At the time, coding wasn't cool. None of my friends knew I was into coding," he says, though he did turn in 200 printed pages of code for a science project. During those years, he discovered his passion for music. "I started to fall in love with hip-hop, and I related to the stories of a lot of rappers and artists just because of where I came from," he says.
Tory studied electrical engineering in college, but decided on a different path by the time he graduated. "I think I went into the studio one time and heard myself, and it was probably not very good, but in my opinion it was amazing, and I said, 'I'm packing up everything, I'm moving to Atlanta and I'm going to try to break into the music industry. I want to be a star,'" he says. He bought a $1200 van and moved to Atlanta to try to make it.
After a few years of striving in Atlanta, Tory moved to Los Angeles, where he won a national songwriting competition, got to work with the producer Timbaland and started hosting packed parties. But even still, he didn't have a hit song, so he revived his interest in tech by working as a software engineer. He learned that coding and music share one major trait in common: the ability for people all over the world to collaborate on one project, and the need for everyone to learn from each other in order to maximize their creativity. .
At first, he kept his worlds separate, not telling family, fans, or coworkers about his double life. But around the time he started at Google this September, he decided to go public with his story, which has since been covered by media outlets across the country. Now, by being more open about his two passions in life, he hopes to inspire the next generation to pursue all their interests, and understand how seemingly different cultures can positively impact one another.
When he's not in the office, Tory is working on an album, which combines rap with guitar music and elements of indie pop. (He credits both Jay Z and Maroon 5 as influences on his work.) He's also planning his fourth annual event in Los Angeles that combines his interests in tech and music, and is working on a television script about an MIT dropout who struggles to make it in Hollywood.
Tory now views his ambitions in software and music as two parts of one whole, or as he calls it, a "multidream." "In computers, we have multi-threading, where we're able to do multiple tasks and it seems like it's happening invisibly," he says. "I don't think of myself as someone who has two careers. I consider myself one person from a diverse background who's really enjoying learning and growing in two things that I love."