Why Ana Corrales loves ending meetings early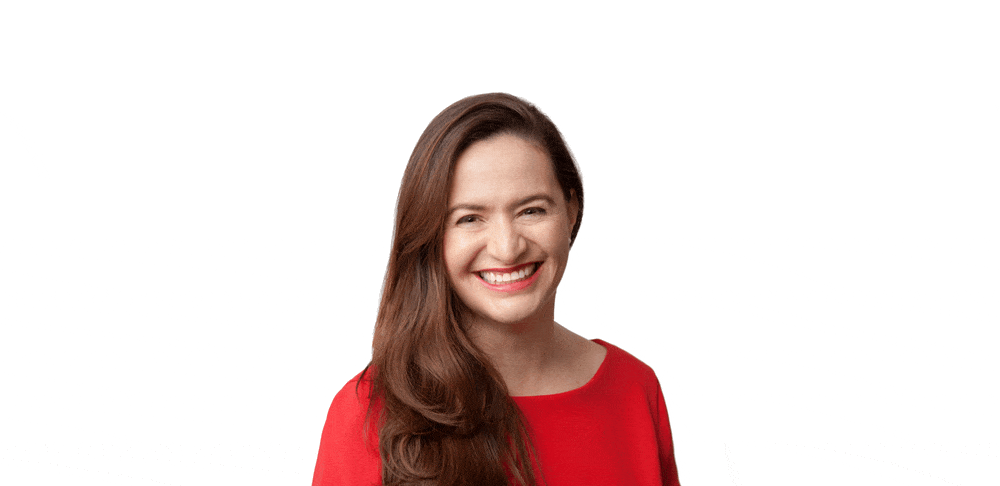 Many people remember a time in their young lives when they loved or at least knew about scrunchies. The colorful hair accessories were a staple both on wrists and around ponytails. While Ana Corrales loved them, too, she took things a step further. "When I was 15, I ran a little business selling scrunchies," she says. "I think that was the first time where I was like, oh wow, I really love this stuff!" Creating products and organizing her business felt like "freedom" to Ana. "I knew I was really happy when I was in that environment." 
Ana continues to find that same happiness today at Google, where she is Chief Operating Officer for consumer hardware, managing the detailed-oriented process of developing and delivering products like Pixel 4 phones and Nest Minis as efficiently as possible.  More recently, she is also supporting many of Google's  community efforts in response to COVID-19.
At Google, Ana is in charge of not only managing numerous large-scale projects simultaneously, but also organizing her time as well as her team, who work in different offices around the world and have transitioned to working from home. Her team manages thousands of people all over the globe, and oversees an entire portfolio of products at once. All of this means she has to master her inbox, which can fill up with hundreds of new emails overnight. Since business never sleeps, here's how she keeps her day-to-day life organized regardless of whether she's in the Google office or at home. 
Expect the unexpected. 
Ana starts each day with a carefully curated calendar of meetings to attend with her team. But she knows it will end up a lot different than it looks. "In my typical day, I am 100 percent sure things will never happen the way they are scheduled," Ana says. "I am not exaggerating, I don't think there's been a day in three years when it went as planned!" Because her schedule frequently gets interrupted, she's learned to go with the flow and adapt to whatever last-minute issue comes up. 
But when there's something important that can't be moved—-say, her child's birthday party at school—-that's when she doesn't budge. "You have to be really disciplined, because otherwise your calendar ends up running you rather than you running it," she says. This can be especially true when working from home where the separation between work and life can easily blur. "It's important to really prioritize and create windows you can dedicate to each area, you need to honor your boundaries." 
Be strict about meeting times. 
If you're in a meeting with Ana, and it starts at noon, expect it to start precisely at noon—-not 12:05, or 12:06, or whenever the last person sits down. And if you get things done efficiently in that meeting, expect the team to get out early, rather than fill up the remaining time with other topics. That's because a few minutes of free time can be crucial during the workday. "Everyone gets to walk slower to their next meeting, or breathe, or get a coffee. Or, if you're working from home, get in a quick workout or take the dog out." Ana says. She also loves a quick 15-minute, one-on-one walk to chat (more recently done via phone due to COVID-19), which can accomplish more than you may think. 
Get ruthless with your inbox. 
When Ana wakes up each morning, she's greeted with hundreds of new emails in her inbox. And those keep coming throughout the day and into the night given the global nature of the team. Since she's in meetings all day, there's no way she can read every incoming message, let alone respond to it. So she's not afraid to hit delete. "I try to extinguish email as much as possible," she says. 
When a big product launch is coming up and she's busier than usual, she has to prioritize, and won't check emails that are related to different topics. "If it's launch mode and I know it's not related to launch, it's out of my zone," she says. There are some exceptions, including work related to her role as executive sponsor of HOLA, Google's employee resource group for the Latino community and allies, as well as her work as a board member of Women@Google,  a global network committed to empowering all women at Google. 
Even during quieter times of the year, she still makes tackling inbox clutter a priority. She will  rely on other members of her team to respond to an email, especially if it's a topic more related to their expertise, and she'll urge colleagues to not copy her on emails unless it's necessary. And when she comes back from vacation, she deletes any email that's not urgent (in Ana's case, with help from an administrative assistant).
Take time away from your phone. 
When Ana's work day is over (whether she's at the office, or more recently, in her home office), she jumps into a packed evening at home with her family. But she makes sure to take some time away from her busy schedule, whether it's taking a walk with her husband or going swimming. "When I swim for 30 minutes, it's great, because you can't have your phone anywhere near you when you're swimming," she says. "I think that quietness really helps me." 
The Takeaway:
Start your meetings and video calls on time, always. But don't be afraid to end your meetings early. 

Getting too much irrelevant email? Just ask to be taken off the list. 

Work still on your mind when you get home? Put your phone down and go for a swim—or a walk.