Chatting with the National Spelling Bee champ on her success and what's next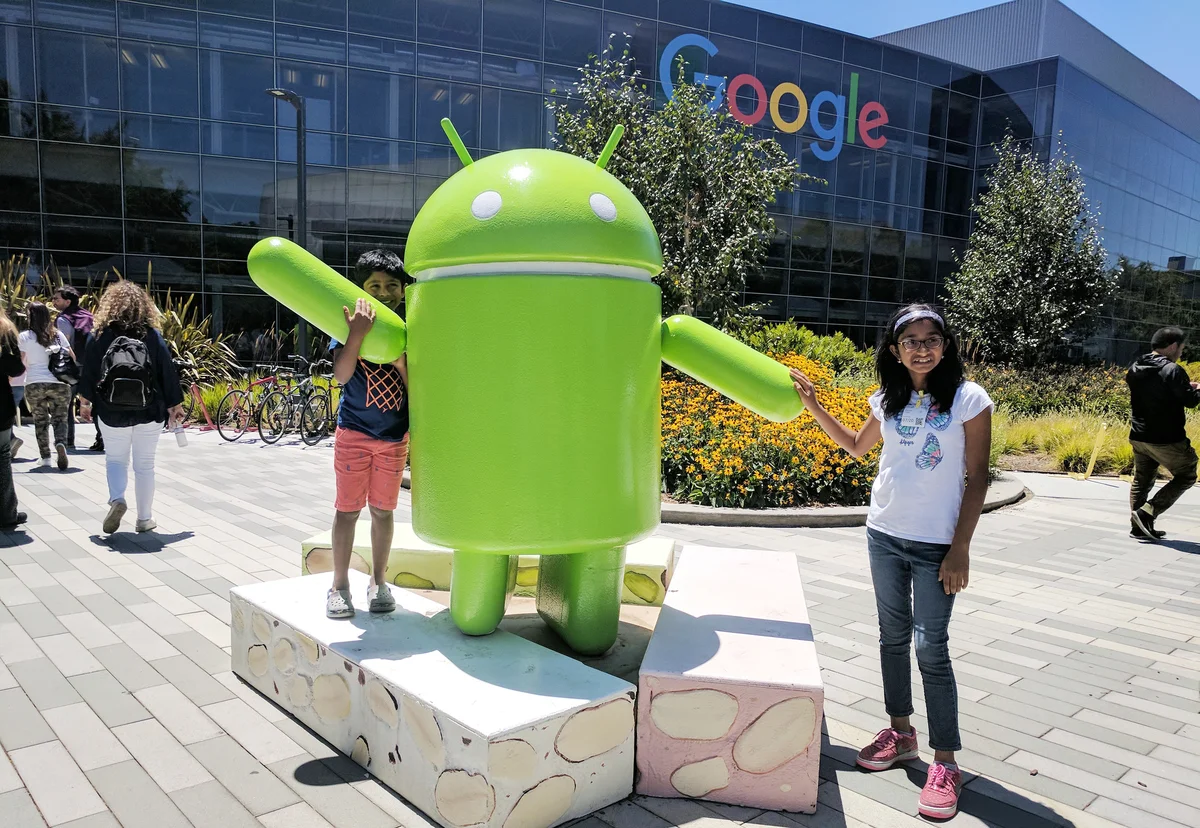 Last month, Ananya Vinay clinched the National Spelling Bee with the word "marocain." (I'm guessing she has never needed to use the "Did you mean" feature in Google Search.) When we ascertained that Ananya endeavored to visit the Googleplex, we invited her for lunch and a peregrination around campus. I had the chance to confabulate with her about her predilection for spelling, her multifarious approach to practicing a preponderance of words, how Google Hangouts helped her maintain equanimity at the Bee, and which venture she plans to vanquish next.
Keyword: What was your favorite part of the tour at Google?
Ananya: I really liked seeing the first server (known as the "corkboard server") at the Visitors Center. Then I got to use Google Earth, and zoomed in on my grandmother's house in Kerala, India.
If you could work at Google one day, what kind of job would you want to do?

I'd like to work in the division where they do research on AI and medicine. I'd want to diagnose diseases. This summer I went to a camp called "mini medical school" where I got to do a bunch of dissections—I really like that stuff.
We heard you used Google Hangouts to practice for the spelling bee, can you tell us more about that?
There's a spellers chat on Hangouts, and when you make it to the National Spelling Bee, another speller will add you to the chat. People use the chat to share resources on how to study and quiz each other, which helped expand my knowledge of words. When we used Hangouts Chat (instead of video), autocorrect got in the way of spelling, which is really hilarious. The words are so strange that autocorrect doesn't recognize them. I've beaten autocorrect a lot.
Is there a word that always trips you up? Or does that only happen to me?
When I was younger I always messed up "mozzarella." Now it's easier for me to guess words because I go off of language patterns and word rules, so I can figure out a word based on language of origin. There's a lower chance I'll miss a word because I have a larger word base.
What's next? Are you going to keep doing spelling bees?
I can't compete again because I already won the national competition, but next year I get to open up the Bee. Now I'm going deep into math and science. I'm going into seventh grade, and my new hobby is going to be debate.
If you could have a dress made of marocain, what color would it be?
I'm going to use a spelling bee word: cerulean* (which means sky blue).
*Editor's Note: While I was taking notes during the interview, Ananya immediately called me out on my misspelling of cerulean (not cirulian, as I thought). She's good.