From interviewing to starting at Google, all virtually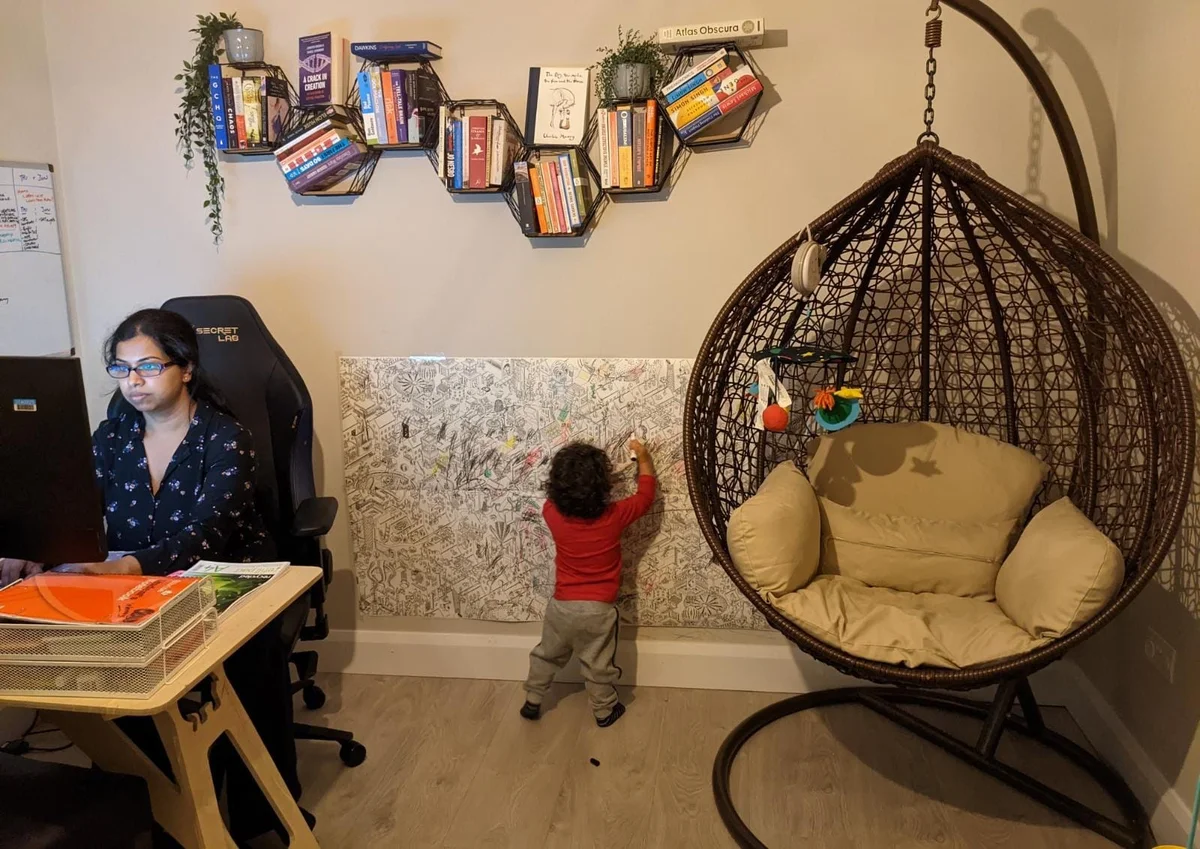 Welcome to the latest edition of "My Path to Google," where we talk to Googlers, interns and alumni about how they got to Google, what their roles are like and even some tips on how to prepare for interviews.
Today's post is all about Krithika Ramanarayanan, head of business insights for online partners. Krithika's experience with Google has been completely virtual, as she only joined the company six months ago. She shares what it's been like to interview and start at Google during a pandemic and how she's gotten to know her team and Google's culture, all without stepping foot into an office. 
What's your role at Google?
I am head of business insights for the Online Partnerships Group (OPG) based in Dublin, Ireland. I lead the core analyst team which supports data-driven business decisions and market trend investigations. We work with sales, product and leadership teams to help online publishers grow their businesses and in turn achieve our vision—fund the world's information by enabling content creators. 
What inspires you to come in (virtually) every day?
It's been six months since I joined Google. Initially it was unusual not meeting people, and having a 2-year-old at home meant joining a lot of introduction calls with him running around in the background. But the virtual onboarding process for Google was structured in a way that made me feel supported during my journey as a "Noogler."
The best advice I got from my manager at that time was to get to know the products and the business whenever there were opportunities to do so. That helped me to hit the ground running once I started working with the team on projects. I'm curious by nature and learning something new every day about OPG or in the wider Google community keeps me motivated. 
I am also a data geek. I enjoy the challenge of translating analysis into actions for the business. As we often say in the PI team, the best analysts are masters at bridging the gap from numbers to actions and making it understandable.
Krithika: "Our attempt at getting a family holiday card this year. #ToddlerLife"
How did the application and interview process go for you?
I was very excited about this opportunity as it seemed a natural fit for my talents and career progression. After I applied, a recruiter reached out to me for an informal chat.
The process was quite straightforward and really pleasant. My recruiter and I still catch up for a coffee chat every few weeks, and that's something I really appreciate as they still make the time for me. I had a couple of phone chats with people from the OPG team and then the interviews, which to be honest were nothing like what the internet led me to believe. I really enjoyed the discussion, as that's what the interviews felt like. 
For anyone interested in or going through Google's interview process, I'd definitely recommend checking out the new interviewing at Google page of the careers site.
What do you wish you'd known when you started the process? 
I would have loved to have known more about just how supportive Google is. Whether it relates to physical health, mental health, career progression or relocation, Google will work with you to help you achieve the work-life balance that works for you. The training, talks and virtual meetups within Google have allowed me to pursue new areas of interest and grow in new ways I hadn't considered before.
How have you forged new contacts and relationships while working remotely?
By hosting lots and lots of Google Meet calls, and not hesitating to ask whoever you meet to recommend three more people to talk to next. I try to make those conversations about getting to know Google and getting to know the person I am speaking with.
What advice would you give to someone considering starting at Google right now?
If the role matches your interests, career experience and skill set, don't be put off by the idea of starting remotely at first. Google has made massive efforts to ensure the process is smooth and fun. The teams and people you interact with from day one will ensure that your onboarding process is a rewarding, welcoming experience.