Perseverance led this engineer to Google on his second try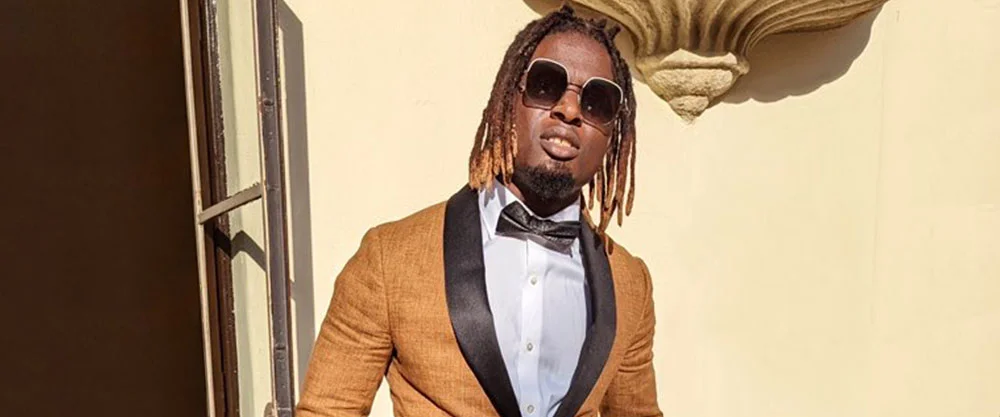 Welcome to the latest edition of "My Path to Google," where we talk to Googlers, interns, apprentices and alumni about how they got to Google, what their roles are like and even some tips on how to prepare for interviews.
Today's post is all about Kevin Lozandier, a user experience engineer (UXE) based in San Francisco who has overcome personal obstacles and made it to Google on his second try.
How would you describe your role?
As a UX engineer on the Responsible Innovation team, I have a background in design and programming. This helps me work with designers and engineers so they can better understand each other. I can clarify the intent of a design to an engineer or explain technical constraints of an idea to a designer. But my main responsibility is advocating for our users. My role requires me to think through every way a person might use a product so we can make it better.
Kevin takes a selfie while holding up a peace sign
Can you tell us a bit more about your background?
I grew up as a child of first-generation Haitian immigrants in Denver but by high school was designated an independent student. While at times I felt isolated waking up in foster homes and even a homeless shelter, I found comfort in surrounding myself with good people to keep me motivated. My troubled youth encouraged me to take a "no stone unturned" approach to life, creating every opportunity I could for myself.

In elementary school, Denver's Gifted and Talented program provided tutoring sessions with a web developer that taught me to code and helped me discover my passion for programming. Then, the summer before sixth grade, I was part of a tech education program that taught me the basics of building a desktop and allowed me to keep the computer afterward. I didn't otherwise have access to a computer at home, so this enabled me to build my web and UX skills throughout my youth. In college, I focused on learning how people interact with products through classes on consumer behavior, sociology, digital entrepreneurship, web technologies and psychology. But I also worked on my web development skills and taught others to web develop through two coding communities. Beyond that, I attended conferences where I met mentors who shared helpful industry insights. These mentors also provided me with invaluable freelancing and consulting experience.
Did you plan on getting a bit more work experience after college before you applied to Google?
No, I actually applied to Google in the middle of college as a front-end software engineer. But I didn't make it past the application stage. My first year and a half after college was difficult. I surfed couches while I waited for my first gig in tech. Thankfully, I finally got a break working for a web design agency that helped businesses improve their products through extensive user research and their popular front-end framework library. Although I was barely making ends meet, I was able to learn about modern user interface (UI) concepts and network with web developers who helped me get referred to Google the second time I applied.
Kevin in a gray hoodie at his home
What encouraged you to apply to Google again, and what was the experience like?
A Googler I met at a conference introduced me to the UXE role and later, referred me for it. During the interview, my experience working at agencies had well prepared me for the questions. The modern UI and programming techniques I learned even allowed me to teach my interviewer something new. I knew I aced the interview, but it wasn't until I finally got the offer letter that I felt a sense of relief. I had become a Googler at 26, only one year later than I ambitiously planned.
Any tips for aspiring Googlers?
In any role, prioritize empathizing with users so you can advocate for them. As a UXE specifically, being curious and open-minded as I collaborate with people has been so rewarding. I constantly remind myself that the hardest problems require a solution focused on people rather than technology — the people I work with and the people I'm doing my best to provide with a delightful user experience.

Finally, embrace continuous learning and evolving. My life is a prime example that it doesn't matter where you begin, but where you end up.