Talks at Google: one of Google's most beloved perks, shared with the world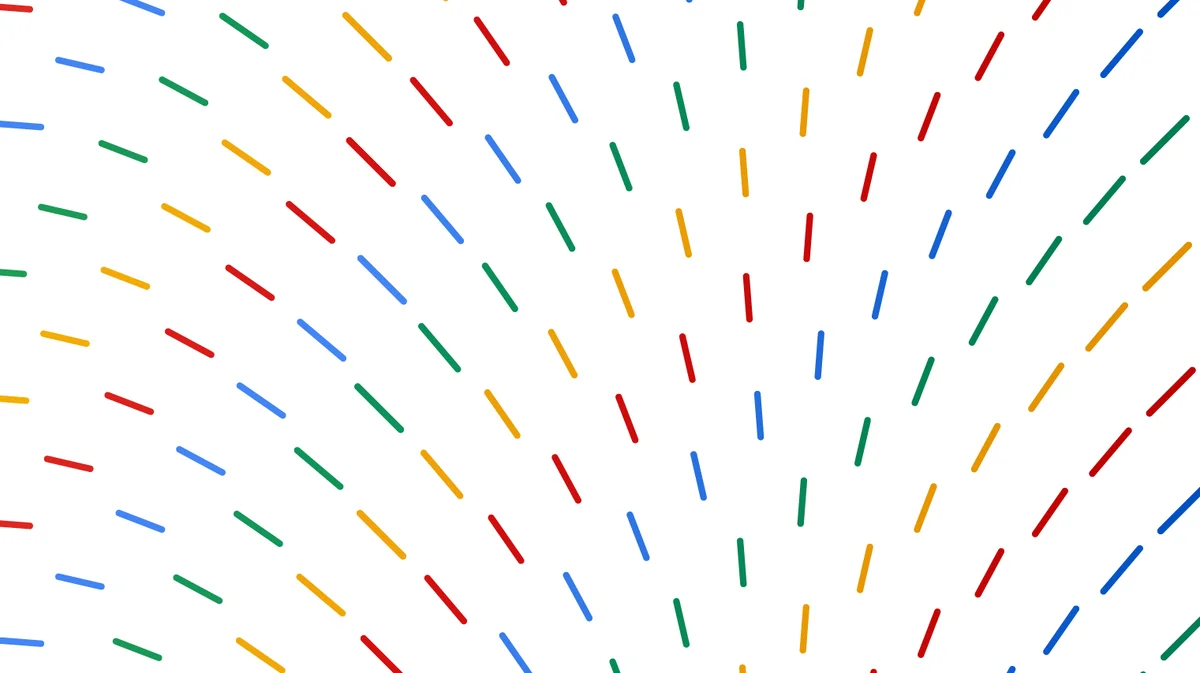 Every morning, a new name pops up in my inbox. It could be a scientist, an artist, a politician, an actor, a business leader, a cast from a Broadway show, an investor, or any expert. These people I'm getting emails about have one thing in common—they're coming to give a talk at a Google office.
Talks at Google, a regular speaker series, is one of the company's most beloved perks and a staple of our unique culture. It was started in 2006 by Googlers who noticed that some pretty interesting people were walking through the hallways, and thought, "how about we sit down and talk to them?" They invited anyone at Google to attend, recorded the talks and put them on YouTube so that—following Google's mission—the talks would be universally accessible and useful.
Eleven years later, there have been more than 4,000 Talks at Google events. It started with talks from Googlers themselves, then expanded to authors and experts from all around the world with different backgrounds. The talks are hosted by Googler volunteers in offices around the world, with about 12 talks happening each week.
To share the talks with a wider audience, we'll publish a monthly roundup of some of the best Talks at Google from that month or on a given topic. To kick things off, we've pulled together a list of some of our favorite talks from the past 11 years:
World-renowned musician Andrea Bocelli gives a special performance to Googlers in Mountain View, and tells the story of how, from an early age, he knew he wanted to be a performer.
By testing out some meditation techniques with the audience, Headspace co-founder Andy Puddicombe shares how anyone can meditate—even if that means just sitting quietly for ten seconds.
Veteran journalist and Chief CNN Correspondent Christiane Amanpour reveals her top list of people she still wants to interview, and discusses her decades-long career of investigative journalism.
Chris Anderson, curator of the TED Conference, discusses TED's evolution to "a media organization devoted to sharing ideas," how to make a story come to life on stage, and the importance of nurturing curiosity.
Behavioral economist Dan Ariely discusses why a canoe is the best place to test your long-term compatibility, and shares insights and advice for relationship-seekers in the age of dating apps.
Iconic fashion designer Diane von Fürstenberg shares a timeline of her life (and her unique sense of humor), sprinkled with personal anecdotes from her early days in Belgium and her rise to fashion fame.
Legendary feminist activist, author and journalist Gloria Steinem discusses her eighth book "My Life on the Road," the ancient cultures that most inspire her and technology's influence on human interaction.
The Pied Piper team visits Google to chat about which cast members are most like their characters and how instances from the actors' real lives (or the pranks that happen on set) make their way into episodes of "Silicon Valley."
Six-time NBA champion Kareem Abdul-Jabbar goes beyond the court to discuss his book "Writings on the Wall," along with his perspective on race, equal pay and religion.
Marie Kondo, author and guide to cleaning up your life, discusses why it's important to ask yourself if each of your possessions brings you joy (and what to do with those joyless items).
Noam Chomsky, often referred to as the "father of modern linguistics," muses about the development of his political views and the humble beginning of his writing career in 1939, when he was the "editor and only reader" of his fourth grade newspaper.
Hidden Figures cast member Janelle Monáe and Executive Producer Pharrell Williams visited Google Atlanta to chat with computer science students from historically black schools about "women in STEM who changed the world," and their advice for how to break through barriers and stay motivated through trying times.
In partnership with Deaf West, a deaf theatre company based in Los Angeles, Google hosted a special performance from the cast of Spring Awakening, and heard about what it's like to work on Broadway.
Actress, writer, comedian and producer Tina Fey brings her comedic chops to Google to discuss her book "Bossypants," and insights from her experience as a woman in Hollywood.
In an interview at Google New York, author Toni Morrison discusses her book "Home," how she builds her characters and her writing method—each time she sits down to write, "it's like she's never written anything before."
To see more talks, look out for future roundups on Keyword—or subscribe to Talks at Google on YouTube, follow them on Twitter or browse their website.