Support for cybersecurity clinics across the U.S.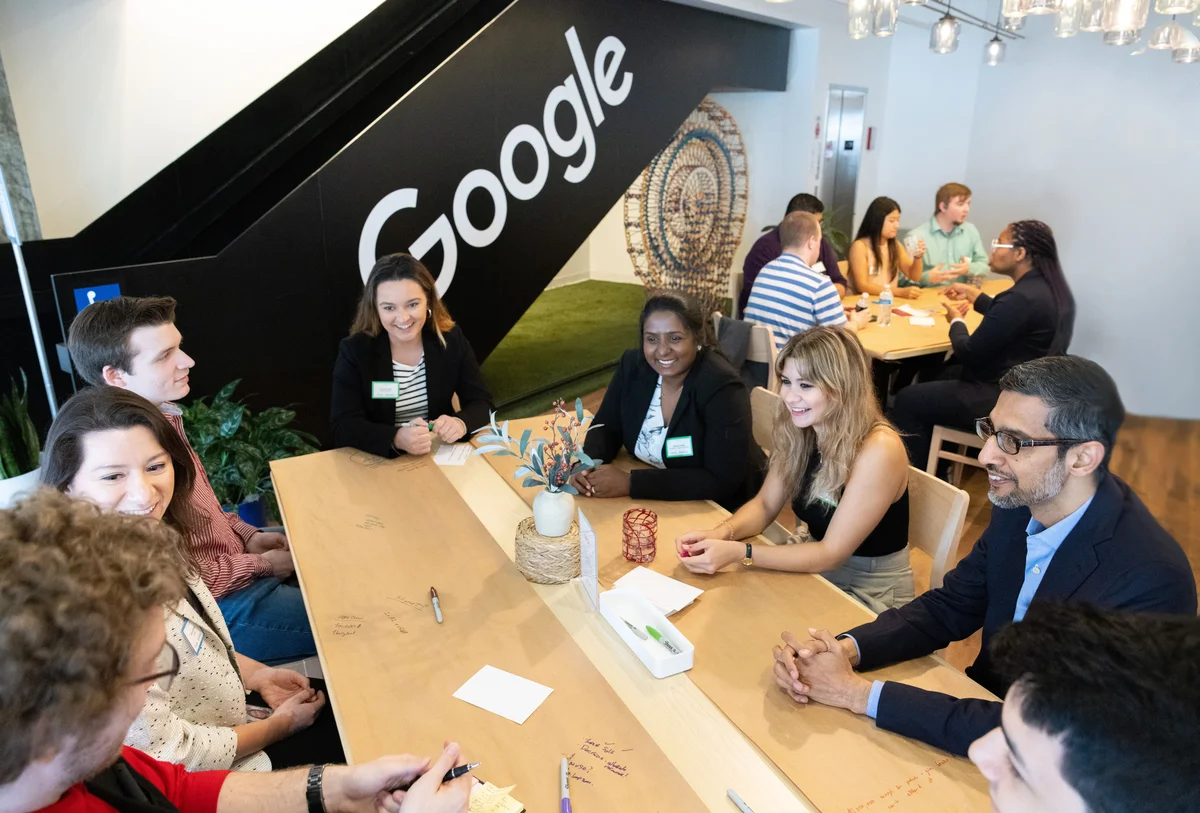 Editor's note: Today in Washington D.C., Google and Alphabet CEO Sundar Pichai announced a new $20 million commitment to expand cybersecurity clinics to give students more opportunities to learn, while keeping communities safe. Below is an edited transcript of his remarks.
At Google, we feel a deep sense of responsibility to help people find good paying jobs in technology. Over the past six years, our Grow with Google initiative has worked with thousands of partner organizations to train up more than ten million people across the U.S. in the digital skills that businesses need.
We also want to make sure that, as a nation, we have a strong cybersecurity workforce to help us stay ahead of new and evolving threats. That includes the growing risk from cyber attacks, which increased by 38% globally in 2022, and have cost the U.S. economy billions of dollars over the past five years.
Just as technology can create new threats, it can also help us fight them. That's why two years ago at the White House, we committed to train 100,000 Americans in fields like data privacy and security. With our Google Career Certificates, we've already trained and certified twice that many in the U.S., and over half a million people globally.
Last month, we launched a new Google Cybersecurity Certificate focused on preparing people for entry level jobs in cybersecurity in as little as three months. No experience is required to enroll. We also recently announced a new research program with universities in New York, to create new learning and career opportunities and spark innovation across the security sector.
Today, in Washington D.C., we took another step forward, in collaboration with the Consortium of Cybersecurity Clinics. Through Google.org, we're committing more than $20 million to help thousands of students get hands-on experience in cybersecurity. This funding will support the creation and expansion of cybersecurity clinics at 20 higher education institutions across the U.S.
These clinics provide free security services in the same way law or medical schools offer free clinics in their communities. They give students the opportunity to learn and improve their skills, while helping to protect critical infrastructure such as hospitals, schools and energy grids. At many of the clinics, Google employee volunteers will serve as mentors, providing expertise from the field. We'll also be offering scholarships to enable students from the schools involved to earn Google's Cybersecurity Certificate for free. And we'll be giving schools free Titan Security Keys, which provide strong protection through two-factor authentication.
Over the last two and half decades, we've built our products to be secure by default.
Security was critical to the work I did early in my Google career, including when we built our Chrome browser. Today it's core to everything we do, and the current inflection point in AI is helping take our efforts to the next level.
Advances in AI help us predict threats in emails, and identify videos that violate our guidelines on YouTube. AI can also profoundly change how security professionals do their jobs, with better tools for detecting and resolving threats. As one example, we recently released Sec-PaLM 2, which uses the power of language models fine tuned for security use cases. And through Google Cloud we offer a range of AI security tools to more than 30,000 customers that we protect around the world. Most recently, we launched a new platform that allows companies to use our latest models to build and strengthen their own security solutions.
We see AI as one of the most critical technologies that will impact national security over the next decade. We're committed to working with all our partners on this important issue, and excited to help empower the next generation of cybersecurity professionals.