Lifting off or landing at Sydney Airport? Find your way around with Indoor Live View on Maps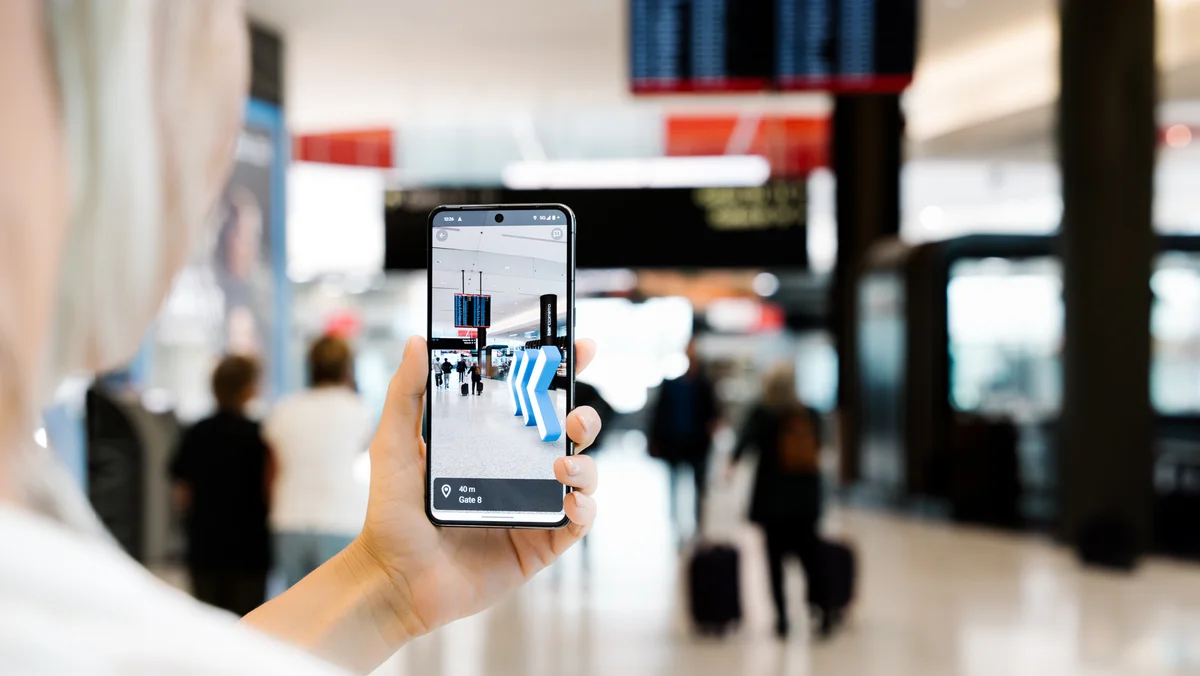 Airports are busy, buzzing places. Whether you're checking in, finding your gate or going on a duty free shopping spree, there's a lot to navigate and enjoy.
Today, we're launching Indoor Live View at Sydney Airport to help you get your bearings and find your way. This new feature will help you find gates, baggage claim, check-in counters, retail, dining, restrooms, ATMs and more. Directions are available as soon as you arrive at the Sydney Airport or at the airport train station.
Thanks to augmented reality (AR), you'll see arrows, directions, and distance markers superimposed on your camera view, so you spend less time figuring out which way you should be headed.
We all know that awkward moment when you're walking in the opposite direction of where you want to go — Indoor Live View uses AR cues to avoid just that. It's powered by a technology called global localisation, which uses AI to scan tens of billions of Street View images to understand your orientation.
If you want to navigate to your closest cafe, restaurant or retail shop, simply type the place into the Google Maps search bar, select walking mode and tap the Live View button.
If you're looking for a non-business destination such as gates, restrooms or check-in counters, type the venue "Sydney Airport" in the Google Maps search bar and click on the airport's 'Directory' button to find all categories of interest. Choose your desired destination from the list and click on the Live View button.
Visitors can also select the 'Wheelchair accessible' preference to find wheelchair, pram and suitcase friendly paths. They can also turn on audio navigation prompts, in addition to visual cues.
Whether you're taking off or coming home, you can launch this new experience today at Sydney Airport via Google Maps on Android and iOS.