Street View's 15th birthday: Skateparks, beaches and fossils, a showcase of Street View in Australia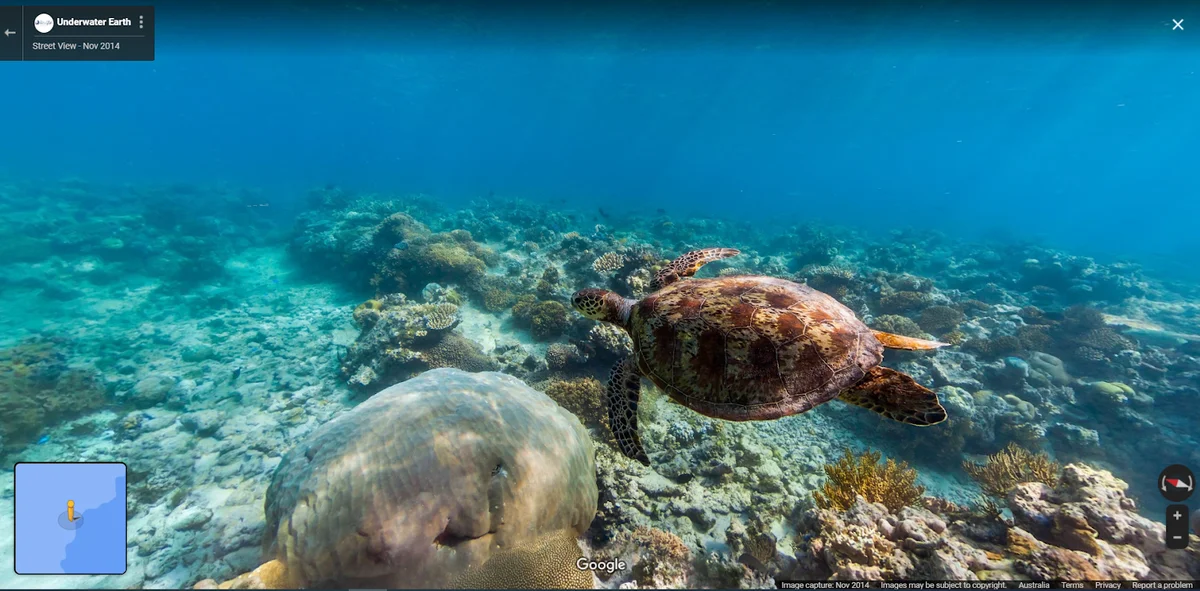 Today we're celebrating 15 years of capturing panoramic imagery that gives you a front row seat to incredible sights – from around the corner to around the globe. Millions of images from Google and the contributors who share their photos on Street View have taken us to iconic landmarks and awe-inspiring natural wonders, inside museums to outback Australia, from locations high above to deep under water.
One thing we've learnt over 15 years is that curiosity leads us to new and exciting paths – and over the last 12 months, the top three 'most clicked places' on Street View in Australia, prove just that.
Most-Clicked Place of Interest:
Aerial image of the Reservoir Skatepark in suburban Melbourne.
Recycled objects including fire hydrants, park benches, tram barriers and a converted slippery dip make for deceptively difficult obstacles at Reservoir Skatepark in suburban Melbourne. Bright urban street art covers the ramps in splashes of blue, green and yellow, while an aerial view reveals a giant mural the size of three basketball courts – a pink skeleton wearing sneakers and a helmet.
Street View imagery of Wattamolla Beach, New South Wales
A hidden jewel within the Royal National Park on Sydney's southern fringe, the coastal oasis of Wattamolla Beach feels a million miles from the busy city. There's a secluded golden sand beach, calm lagoon, gushing waterfalls and walking tracks past a canopy of cabbage tree palms to explore – with no need for sunscreen when you visit on Street View.
Street View imagery outside the Australian Age of Dinosaurs Natural History Museum
The fossils in outback Winton are a little older than Street View. About 95 million years older. Come face to face with a ferocious figure guarding the entrance at the Australian Age of Dinosaurs at the Natural History Museum, then take in the rugged red dirt landscape where dinosaurs once roamed.
Looking back
As we zoom out and reflect on our many Street View collects over the years in Australia – on roads, into the outback and under the sea – here are some extraordinary natural, cultural and quirky sites we love to explore :
Street View imagery of Uluṟu-Kata Tjuṯa National Park

Street View imagery of crabs migrating on Ethel Beach on Christmas Island

Street View imagery of the outside of the Sydney Opera House

Street View imagery of the Australian War Museum, showing the pool of reflection

Street View imagery showing a man riding on a high wheel bike with a toy penguin
In 15 years, Street View has travelled millions of kilometres to bring new views of our wonderful, wild, weird and sometimes wacky world. You can learn more about our latest, and ferry special, adventure here.