Introducing the Google for Startups Accelerator Canada Class of 2022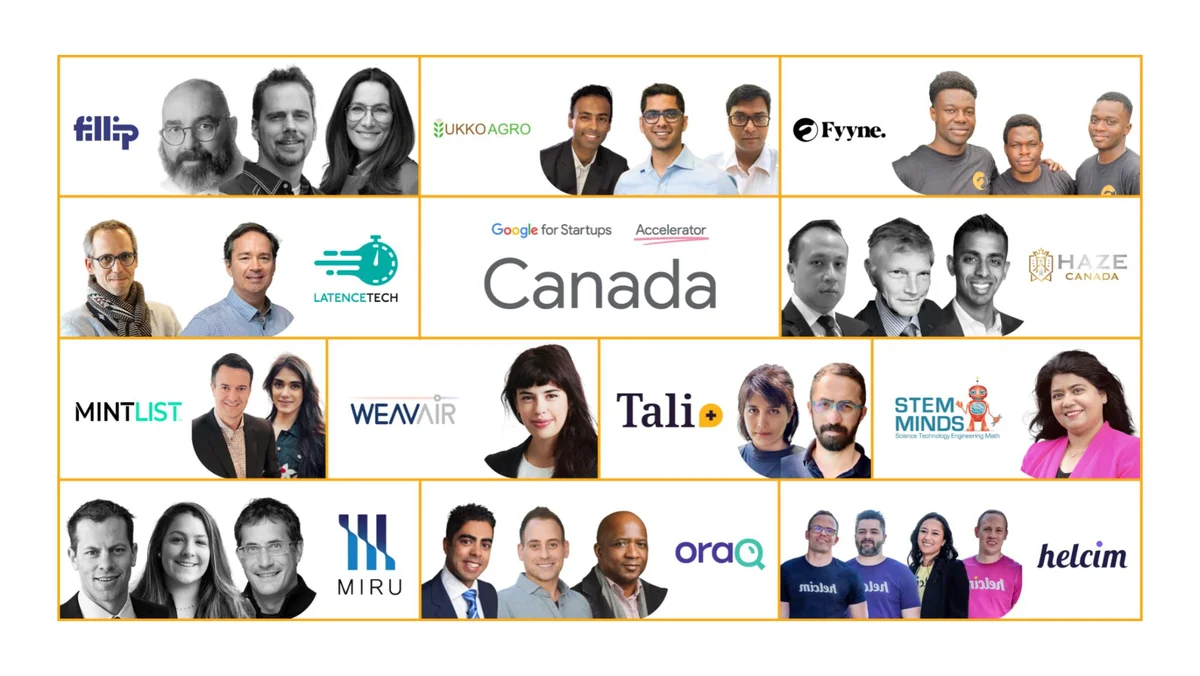 Canada's startup ecosystem continues to be one of the best in the world. From fintech, to healthcare, farming to education, there is no shortage of Canadian startups challenging the status quo, and bringing forth fresh ideas to tackle their industries toughest challenges.
Google for Startups Accelerator Canada supports these startups and helps the next generation of founders succeed. The program brings the best of Google's products, people and technology to startups that leverage machine learning and AI today, or plan to in the future. Through the intensive 10-week bootcamp, 12 startups will receive technical mentorship, and access to Google experts and technology to help enhance their strategy and systems.
Earlier this year, we put out a call for startups to apply for our third year of programming, and today we're thrilled to share details of the startups that will be joining the 2022 Google for Startups Accelerator Canada cohort.
Meet the startups:
We can't wait to kick-off another year of programming for the Google for Startups Accelerator Canada. The cohort is one of five accelerators open to Canadian startups, including the Cloud Accelerator, Women Founders Accelerator, Black Founders Accelerator, and the Climate Change Accelerator. These accelerators are part of our ongoing commitment to supporting the growing startup ecosystem, and investing in the potential of talented founders, so more Canadian startups can scale and thrive.