Entrepreneurs
Meet the Google for Startups Accelerator: Black Founders Class of 2022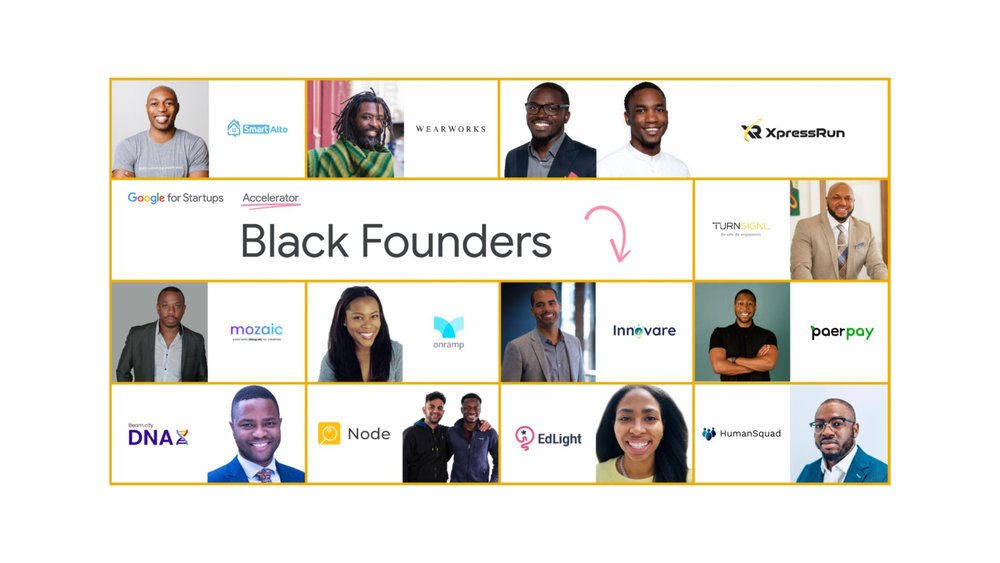 Research shows Black-led businesses face ongoing systemic challenges, including inequitable access to funding, personal development and mentorship opportunities. These challenges pose greater barriers to entry and success for underrepresented founders in the startup community.
We launched the Google for Startups Accelerator: Black Founders cohort in 2020 to support racial equity in the startup ecosystem. Last year, we expanded our commitment by opening the Black Founders accelerator to Canadian startups. The accelerator provides the best of Google's programs, products, people and technology to help Black-led startups scale and grow their businesses.
Back in June, we put a call out for startups to apply for the 2022 North American Google for Startups Accelerator: Black Founders cohort. Today, we're excited to share the 12 exceptional North American startups joining our third Black Founders accelerator, including Beam.city DNA, Human Squad Inc. and Node App, three Canadian startups based in Toronto.
Learn more about the Black-led startups below:
The Google for Startups Accelerator: Black Founders program is an intensive 10-week digital accelerator for high potential Seed to Series A tech startups based in North America.
The accelerator kicks off on September 13, and participants will receive mentorship, technical support and curriculum covering product design, machine learning, customer acquisition, and leadership development for founders.
Join us in welcoming the Google for Startups Accelerator: Black Founders class of 2022