25 Things We Announced at I/O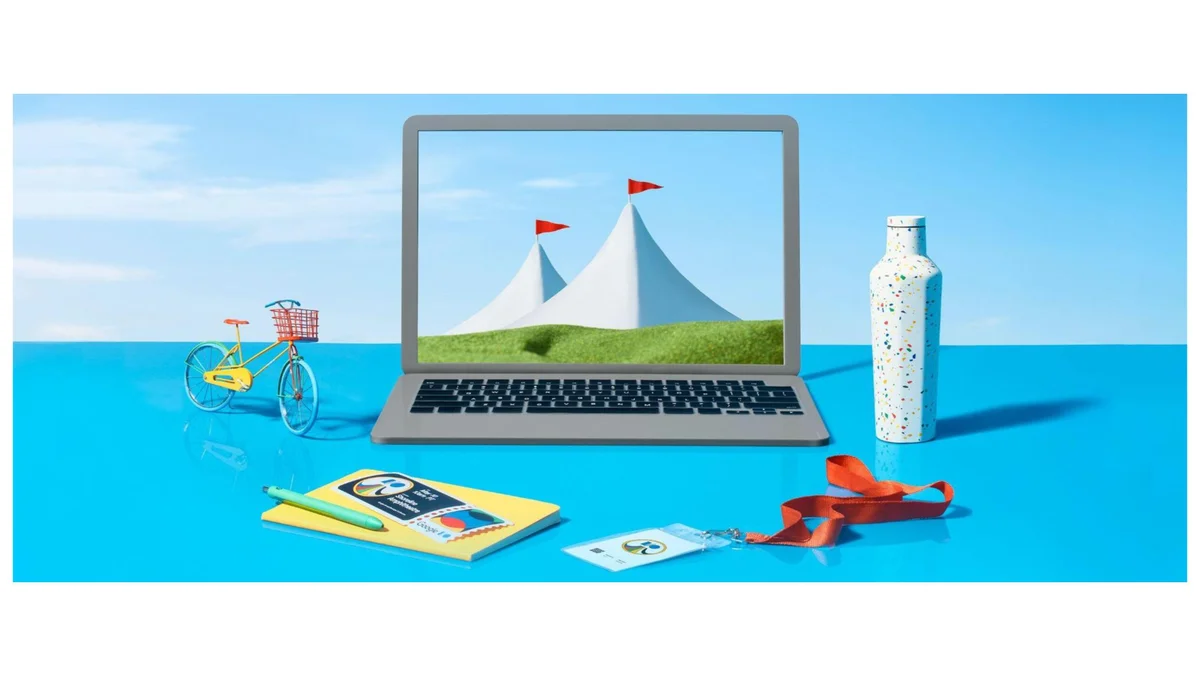 Just like that, you blink and Google I/O is I-over! Another year, another day absolutely full of product launches and news. Between the keynote, demos and developer talks, you may have missed a thing or two — but don't fret, we've rounded up some of the top things we announced at I/O 2023 right here!

AI
We reinforced our approach to AI: Be bold and responsible. We develop AI in a way that maximizes the positive benefits to society while addressing the challenges, guided by our AI Principles. We already use AI in many of the products that millions (and in some cases billions) of people use today, like Maps, Translate, Lens and more. And now we are bringing AI to help ignite and assist in creativity with Bard, increase productivity with Workspace tools, and revolutionize the way people access knowledge with Search Generative Experience. Several other early examples and experiments of useful applications can be found in Google Labs, a space where you can test out Google's early ideas for features and products.
We introduced PaLM 2, our next generation language model. It's a state-of-the-art language model with improved multilingual, reasoning, and coding capabilities. PaLM 2 is smaller, faster and more efficient than previous models. At I/O, we announced nearly 25 products and features powered by PaLM 2. That means that PaLM 2 is bringing the latest in advanced AI capabilities directly into our products and to people – including consumers, developers, and enterprises of all sizes around the world.

SEARCH
We introduced Search Labs, a new way for you to sign up and test new products and ideas we are exploring. It's available on Chrome desktop and the Google App. In the coming weeks, you can tap the beaker icon in the Google App or on Chrome desktop to sign up. Soon in Labs, you'll be able to try a new generative AI experience in Search in the U.S. English-only at launch) and it will help us incorporate feedback and continue to improve the experience over time. The experience will take your search queries and give you AI-powered snapshots of key information to consider with links to dig deeper and suggested next steps — and when you click on these follow-up prompts, you'll see a new conversational mode where you can ask Google more about the topic you're exploring.

BARD
We announced a handful of improvements to and news about Bard, our generative AI collaborative experience, including that Bard access in English is being expanded to over 180 countries.And you can now use Bard in Japanese and Korean. We also removed the waitlist to get into Bard. By the end of the year, we're working towards Bard being available in the 40 most-spoken languages so that 98% of people in the world can collaborate with Bard in their native languages. Coming soon, you'll see relevant images from Google Image Search in Bard and you'll be able to use images as an input to Bard.

GEO
We announced Immersive View for routes in Google Maps, so you can visualize every segment of your journey before you go, whether you're driving, walking or cycling.
Immersive View for routes will begin rolling out in the coming months in Amsterdam, Berlin, Dublin, Florence, Las Vegas, London, Los Angeles, New York, Miami, Paris, Seattle, San Francisco, San Jose, Tokyo and Venice.
We shared a new stat about Google Lens: People now use Lens for 12 billion visual searches a month — a 4x increase in just two years!

ANDROID
Magic Compose for Android, which rolls out in beta this summer, helps you add an extra spark to your messages — for instance, you can ask it to help make your message more positive, or more professional.
When Android 14 lands later this year, you'll have lots of new ways to customize your phone — new lock screen shortcuts and a monochrome theme option, for example. And there will also be Emoji Wallpapers, which let you customize your wallpaper with your favorite emoji combinations, patterns and colors — and they'll come to life when you unlock your phone.
We announced that Android Auto is now available in 200 million cars on the road this year, and the number of car models with Google built-in will more than double by the end of the year.

WORKSPACE
We shared our newest Project Starline prototype, which now has a simpler design to easily fit into more homes and offices. This latest prototype uses a new AI technique we developed that only requires a few cameras to process high-quality 3D information. It's also smaller: It now resembles a traditional video conferencing system.
Over the last year, AI features in Workspace helped users write over 180 billion times. And that's just the beginning: We introduced Duet AI, a collaborative, real-time AI feature for Workspace. Duet AI will help you draft responses in Gmail that take your email thread into consideration. It will also be in Slides so you can easily generate images from text descriptions and quickly create the perfect images for your slides.
We also announced updates to favourite tools: Spell check and grammar suggestions in Docs are being refined, and you'll start seeing a new proofread suggestion pane with help for writing concisely, avoiding repetition and using a more formal or active voice. A preview of this feature is coming soon. Interested in these AI tools? We launched Workspace Labs so you can sign up to try these new tools as a tested user. Sign up today.

SAFETY
We introduced our latest Safe Browsing API to identify and alert you to dangerous sites and files to stop scams before they happen.
We're expanding spam protections in Google Drive with a new view that makes it easier to review files.
You'll be informed on the permissions prompt screen of your Android phone when an app shares your information with third parties or for advertising purposes.
We're also adding a new "data deletion" option within an app's Google Play Data safety section.
We're expanding our Content Safety API to include video content, an important step forward for child safety.
We're looking into new ways large language models can support our existing content review work so our systems can more easily identify the context around a lyric or movie clip to decide whether it violates our policies.
We're launching a refreshed Find My Device experience that makes it easier to locate your devices and belongings.
Later this year we're launching unknown tracker alerts on Android, which will notify you if a Bluetooth tracker that isn't yours is seen moving with you.
We're launching a new tool called About this Image, which will give you important context about an image.

HARDWARE
We introduced the Google Pixel Fold to our Pixel portfolio. Our first foldable features the Tensor G2 chip, a 7.6-inch screen when unfolded, Android's splitscreen functionality and much more.
The Pixel 7a is here, too! Similarly to the Pixel 7 and 7 Pro, the 7a has the iconic Pixel camera bar,and is our most durable A-Series yet. The new phone's main upgraded camera features a 72% larger sensor than the Pixel 6a plus an all-new 13-megapixel ultrawide lens.
Then there's the Google Pixel Tablet, which has an 11-inch display, built-in quad speakers and the power of the Tensor G2 chip all in one helpful device. But the Pixel Tablet isn't flying solo — it comes with the new Charging Speaker Dock, which keeps the device charged and also turns the tablet into a useful home device that you can use hands-free. The Pixel Tablet is the first tablet with Chromecast built-in.
For more from this year's I/O you can watch the full conference here.