New features and updates to improve online safety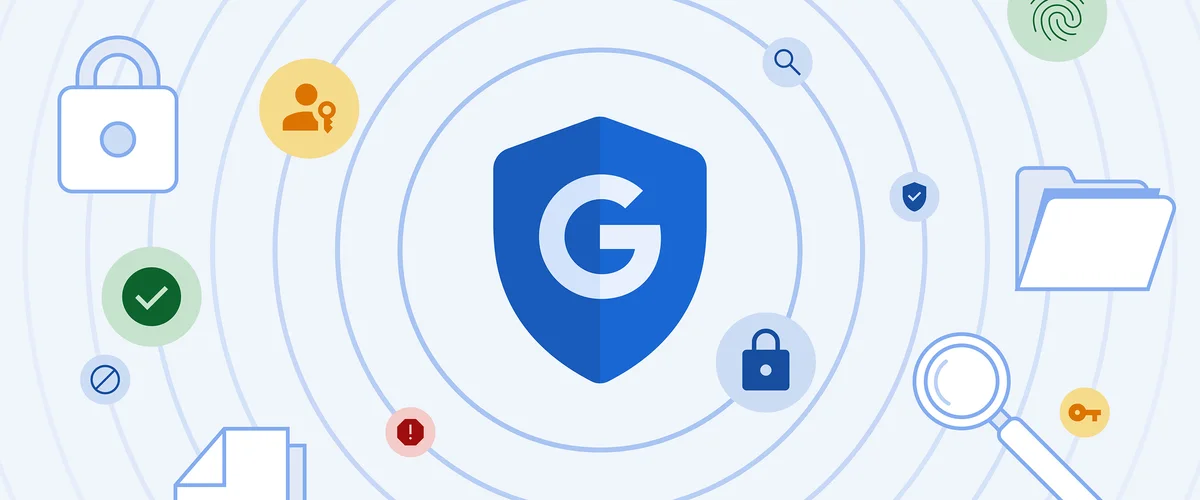 Our commitment to keeping you safe online starts with building products that are secure by default, private by design and put you in control. And by combating the spread of online abuse, we provide you with reliable access to trustworthy information and content. Today, we're sharing the newest ways we're keeping you safer with Google.
Providing access to trustworthy information and content
We take our responsibility seriously to protect you from harm and deliver reliable information. Today, we're sharing our latest progress, strengthened by our advancements in AI.
About This Image: We're launching a new tool to help you evaluate the reliability of visual content you find online. "About this Image" provides you with important context like when an image or similar images were first indexed by Google, where it may have first appeared, and where else it's been seen online like a news, social or fact checking site.
A publicly available API to help platforms and organizations keep kids safer online: Since 2018, we've made our Content Safety API publicly available, and platforms and organizations around the world use our AI technology to classify and prioritize the review of potential child sexual abuse material (CSAM) images. The API is used by Facebook, Yubo, Safer Net, and others to process more than 4 billion images each month. Today, we're expanding the API to include potential CSAM in video content. This is an important step forward for the child safety ecosystem, as video files account for nearly 50% of all files reported to the National Center for Missing & Exploited Children (NCMEC).
Amidst rising cyber attacks, we're leading the way toward a safer future through strengthening the industry's workforce, applying advances in AI to keep organizations safe, and implementing new protections that safeguard your information across our products — wherever you go online.
A passwordless future: We recently became the first major tech company to enable passkey sign-in on our own platform, simplifying and securing how you sign in to your Google Account across your devices. Passkeys combine the advanced security of 2-Step Verification (2SV) with the convenience of just unlocking your device. And because they use cryptography to create a "key" that is unique between you and a specific app or website, passkeys can't be stolen by cybercriminals the way that passwords can.
Safe Browsing uses AI to identify and alert you to dangerous sites and files — stopping scams before they can happen. To stay ahead of bad actors and their changing tactics, we're introducing our latest Safe Browsing API. This speeds up our ability to check and identify compromised sites, catching even more attacks and blocking an additional 25% of phishing attempts every month in Chrome and Android.
Spam view in Drive: Every day, we protect Gmail users from nearly 15 billion unwanted messages, blocking more than 99.9% of spam, phishing and malware. Now, we're further expanding spam protections in Google Drive by introducing a new view that makes it easier to separate and review your files, decide what you might view as spam, and stay safe from potential unwanted or abusive content. Drive will also automatically classify content into spam view just like Gmail does today, protecting you from seeing dangerous or unwanted files.
We keep you in control of your information with easy-to-use controls that are available the moment you need them. Now, we're introducing tools that give you even more control:
Dark web scans for your Gmail address: Previously only available to Google One subscribers in the U.S., we're expanding access to our dark web report in the next few weeks, so anyone with a Gmail account in the U.S. will be able to run scans to see if your Gmail address appears on the dark web and receive guidance on what actions to take to protect yourself. We'll soon be expanding access to our dark web report to select international markets.
Helping you control your data in Android apps: We've been making updates in Android 14 to improve transparency around how your data is used by apps. Starting with location data, you will be informed in permission requests when an app shares your information with 3rd parties for advertising purposes. You can use this information to decide if you want to approve or decline location sharing for each app so you're always in control. We're also adding a new "Data deletion" area within an app's Google Play Data safety section, making it easy to request your account or other data be deleted.
An easy way to delete search history in Maps: Currently, you can delete Maps search history from Web & App Activity. To make this even easier, we're rolling out the ability to delete recent searches right from Maps with just a tap. So if, for instance, you recently searched a store for a surprise gift, you can easily remove it from your history.