Meet the Brazilian "Painter of the People," Candido Portinari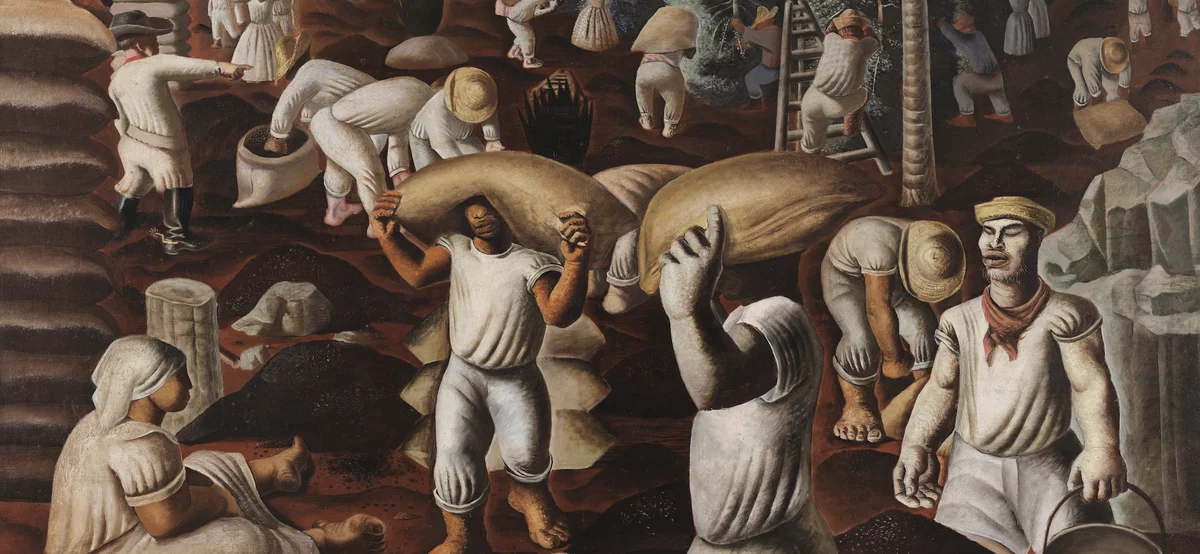 The history of Latin America is not just found in history books—it's found in its people, its history and its art. The best way to reflect upon the Brazilian experience is through the voices of artists like Cândido Portinari. Today, in collaboration with six Brazilian museums including Projeto Portinari and Pinacoteca, Google Arts & Culture is launching a comprehensive collection about Cândido Portinari to honor the works of one of the most important Brazilian artists. It's the first time people will be able to enjoy his collection of over 5,000 pieces of art, thousands of letters and documents from his personal archive and curated stories about Portinari's art, life and legacy.


His unique paintings gave voice to those who didn't have one: the peasants, who with their bare hands built the future of the Latin American nations. Through his work, Portinari always sought to connect people across social, cultural or geographical divides.
Ten ultra high resolution images—taken by our Art Camera—of some of his most iconic artworks, including "Mestiço," exemplify his approach. "War" and "Peace," which are in the lobby of the United Nations Headquarters, stand out due to their size and the mural technique that marked a milestone in the artist's career. For these two, you can explore in-painting tours—an interactive experience that guides through a piece of art by zooming in and out of its details, with insightful commentary. In addition to paintings, the collection contains more than 15,000 images of historical letters, newspapers and magazines related to Portinari's work.
As part of the online collection, everyone can experience Portinari's creative process. You can roam around a virtual Street view tour of his house in Brodówski, São Paulo and discover icons like the small chapel he created for his grandmother. If you use a Google Cardboard you can even experience this tour in a 360 degree view.
"Portinari: Painter of the People" is the second largest collection dedicated to a Latin American artist on Google Arts & Culture (after "Faces of Frida"). Together with our partners we celebrate the talent and recognize the legacy of artists who, through their work, have managed to write the history of Latin America, for the whole world to see.