New resources on the gender gap in computer science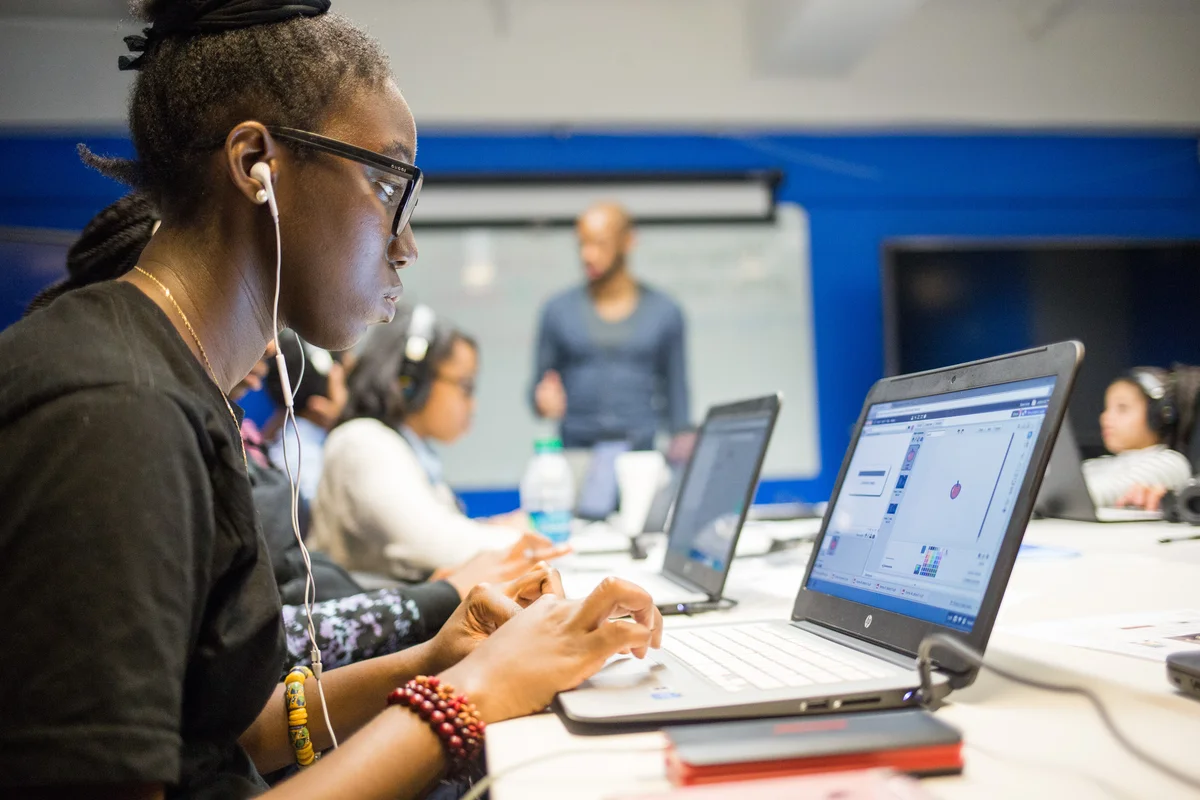 When it comes to computer science, we still have a lot of work to do to address gaps in education. That's evident in our latest report with Gallup, Current Perspectives and Continuing Challenges in Computer Science Education in US K-12 Schools. This report is our most recent in a multiple-year series of Diversity in K12 CS education reports with Gallup in an effort to share new research with advocates, administrators, nonprofit partners and the tech industry to continue addressing gaps in computer science education. 
While the 2020 Gallup reports shed light on many gaps related to race, gender and community size, we wanted to increase awareness of the gender gap, specifically, since the gender gap for girls and young women is still as stark as it was when we first released the report back in 2015.
Seventy-three percent of boys told researchers they were confident about learning computer science, compared with 60% of girls. (You can see more details in the full report.) Behind these statistics are real students who are missing opportunities for acquiring critical skills, knowledge, and opportunities. When girls miss out on opportunities to learn computer science, the tech industry misses out on their perspectives and potential innovations.
To help bring attention to the challenges, beliefs and stereotypes with which girls grapple, we partnered with London-based designer Sahara Jones to highlight the young girls' voices behind these statistics:
We're making these graphics available for advocates, nonprofits and policymakers to use in presentations, publications or on social media. Our goal is to help increase awareness about this important topic and ultimately engage advocates in their own work to close the gender gap in computer science education. 
Also, for the first time, we're making the detailed Gallup data in the report available to all [download here]. Our aim is to provide as much useful information as possible for educators, researchers, journalists and policymakers who care about equity and computer science education. We look forward to seeing how this data is used by the community to advocate for important policies and dedicate resources towards this work. We know there's a long way to go but we hope that making data from our latest Gallup report freely available will aid in efforts to address equity gaps and make computer science truly open and welcoming to all.
At Google, we are committed to trying to close equity gaps in computer science, whether it's due to race or ethnicity, gender or other limiting barriers. One of our initiatives is CS First, Google's introductory computer science curriculum targeted at underrepresented primary school students all around the world, including girls. Another is Code Next, which trains the next generation of Black and Latino tech leaders — many of whom are young women  — with a free high-school computer science curriculum, mentorship and community events. 
We're grateful to educators for motivating girls to believe in themselves and encouraging them to explore how computer science can support them, no matter what career paths they take. We're also proud to be part of a group of technology companies, governments and nonprofits in this fight for change.