Find a balance with tech using Digital Wellbeing Experiments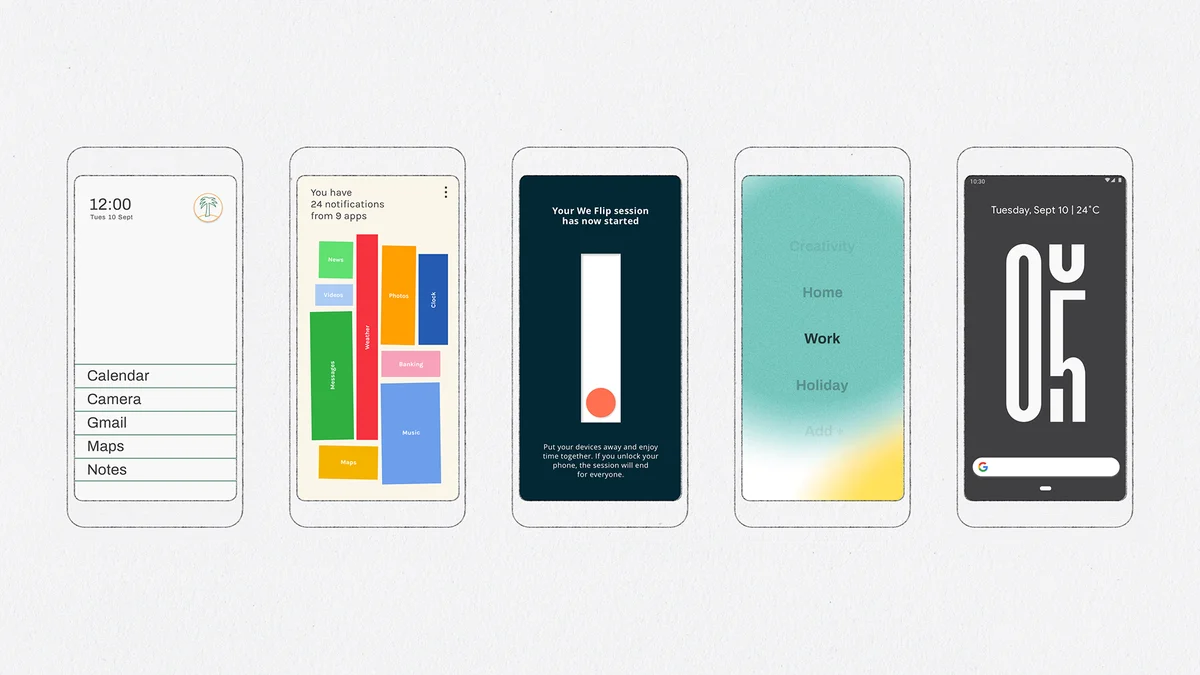 With phones becoming more crucial to every part of daily life, more people are taking steps to find their balance with technology. To help them do this, we're making Digital Wellbeing a part of our products, like Wind Down on Android and Take a Break reminder on YouTube. Today, in support of our efforts to extend our best practices to the community, we're launching Digital Wellbeing Experiments—a platform to encourage designers and developers to build digital wellbeing into their products. Anyone can use the platform to share their ideas and experimental tools to help people find a better balance with technology. 
To kick it off, we created five helpful and even playful digital wellbeing experimental apps. Each experiment centers around a different behavior, offering small ways to help improve your digital wellbeing and find a balance that feels right for you.
For example, Unlock Clock displays the number of times you unlock your phone in a day.  We Flip helps families and friends disconnect from technology together by simultaneously flipping a big switch, setting their phones to "Do Not Disturb" mode. And Desert Island helps you to find focus by spending a day only using your essential apps. 
We've open-sourced the code and created guides for others to make their own experiments. We hope these experiments inspire developers and designers to keep digital wellbeing top of mind when building technology. The more people that get involved, the more we can all learn how to build better technology for everyone. If you want to create your own experiment, you can add it to the collection at g.co/digitalwellbeingexperiments.