Supporting an inclusive recovery this Pride Month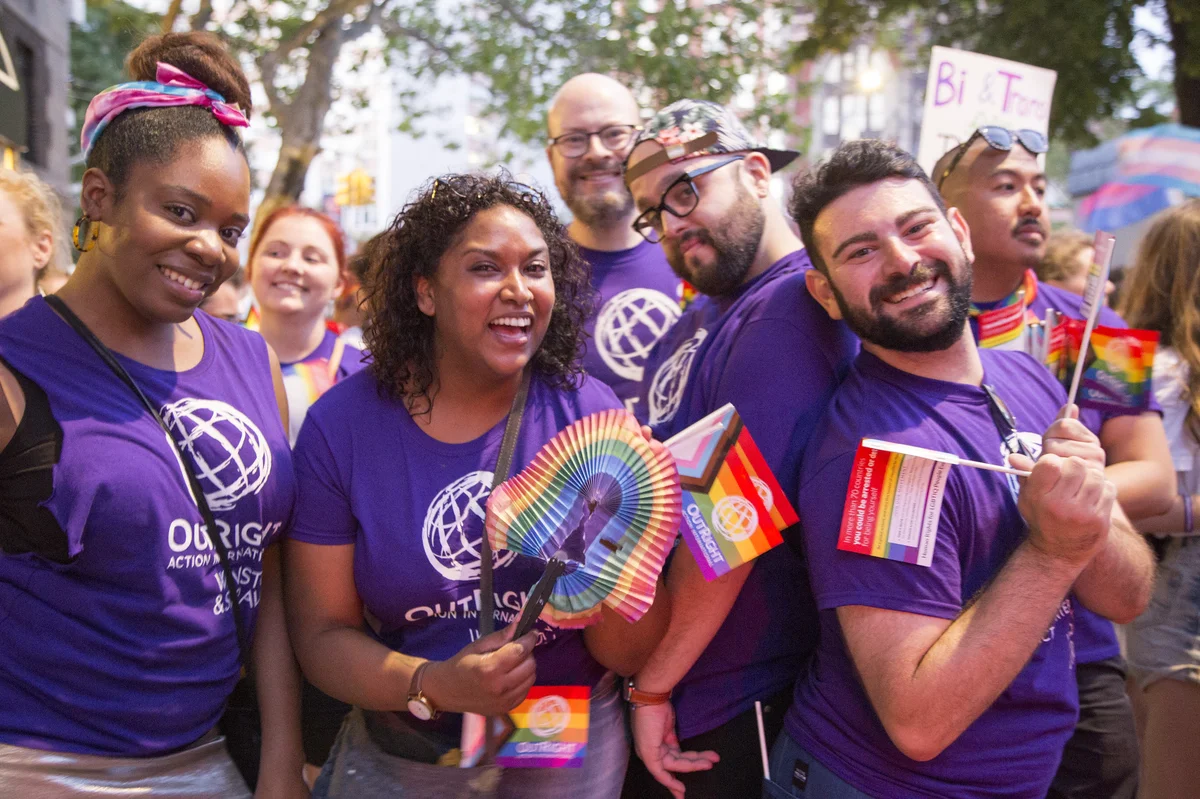 Photo credit: Hanna Benavides

In June of 1994, I stood on a packed sidewalk in Boston, looking all around to take in everything I could at my first-ever Pride parade. As a young student from Argentina, I knew I was gay, but I hadn't experienced an environment where I could be my authentic self. In the presence of so much joy and celebration, I experienced a new sense of freedom, and a realization that there was a community that would embrace the person I knew myself to be.
This past year, the need for belonging has become more important than ever. The pandemic has separated us from loved ones and communities, and caused significant loss for many. It is abundantly clear that we need an inclusive and equitable recovery.
That's why, for Pride this year, we're providing $4 million to support LGBTQ+ communities around the world, including a first-of-its-kind economic relief fund. At the same time, we're continuing our work to make our products more inclusive and helpful.
Supporting our LGBTQ+ community in the recovery
To aid in the recovery, we're supporting a relief fund that will help the global LGBTQ+ community. Google.org is providing $2 million to OutRight Action International's "Covid-19 Global LGBTIQ Emergency Fund." This will help 100 organizations across more than 60 countries over the next year and bring the fund to North America, supporting frontline LGBTQ+ workers. To start, OutRight has awarded grants to three grantees: Transgender Law Center in the U.S., Lesbian Organization against Violence and Inequality in the Philippines, and Casa das Pretas-Coisa de Mulher in Brazil. These grants will help provide resources like food, shelter and job training for those in need. To further support OutRight's advocacy for LGBTQ+ human rights globally, we're providing $1 million in Ad Grants. 
In addition to supporting trans organizations through OutRight's fund, Google.org is also giving $1 million in Ad Grants to support the Transgender Law Center and the Transgender Legal Defense & Education Fund. These grants will help them share critical community resources and continue the fight for trans rights.
Fostering belonging through our products
We continue our work to make our products more inclusive and useful. In Google Photos, we heard from the trans community that resurfacing certain memories can be painful, so we worked with our partners at GLAAD and listened to feedback, and as a result we're
launching more granular controls
, which makes reminiscing more inclusive. In Google Maps and Search, you can now see if a local business has gender-neutral restrooms, adding to our existing features that show whether businesses identify as
LGBTQ+ friendly and/or a transgender safe space
. This information is critical to helping the community find safe and welcoming places.
We're also honoring LGBTQ+ voices, authors and creators throughout the month. On our homepage today, we're celebrating Pride with a Google Doodle honoring Dr. Frank Kameny, a pioneer of the U.S. LGBTQ+ rights movement. On Google Arts & Culture you can learn about eight LGBTQ+ artists, view 5,000 photographs of LGBTQ+ history from Leonard Fink and revisit the first 15 years of Pride. Google TV has new Pride collections and a spotlight on the new Pride documentary, and you can even ask your smart display or Nest speaker, "Hey Google, what are you doing for Pride?" to learn more about LGBTQ+ history and leaders.  
Many Pride activities are still virtual this year, and there are many fun ways to engage with your community and celebrate Pride on our platforms. Catch several Pride livestreams, including the YouTube Originals multi-hour event in support of The Trevor Project on Friday, June 25. And in case you need some virtual confetti, when you search for topics like "pride" or "pride parade" on Google, you'll find a delightful colorful celebration. 
Thinking back on my first Pride 25 years ago, it is my hope that communities around the world will be back together, celebrating once again soon. To me, Pride has always been about belonging and celebrating the progress we've made as an LGBTQ+ community — from Stonewall in 1969, to marriage equality in the U.S., to the passage of many supportive policies in my home country, Argentina. There is still a lot of work to do, especially as we continue to fight for the rights of our trans community, but I remain optimistic about our community's future given how far we've come.