Ballroom and beyond: how Google is celebrating Pride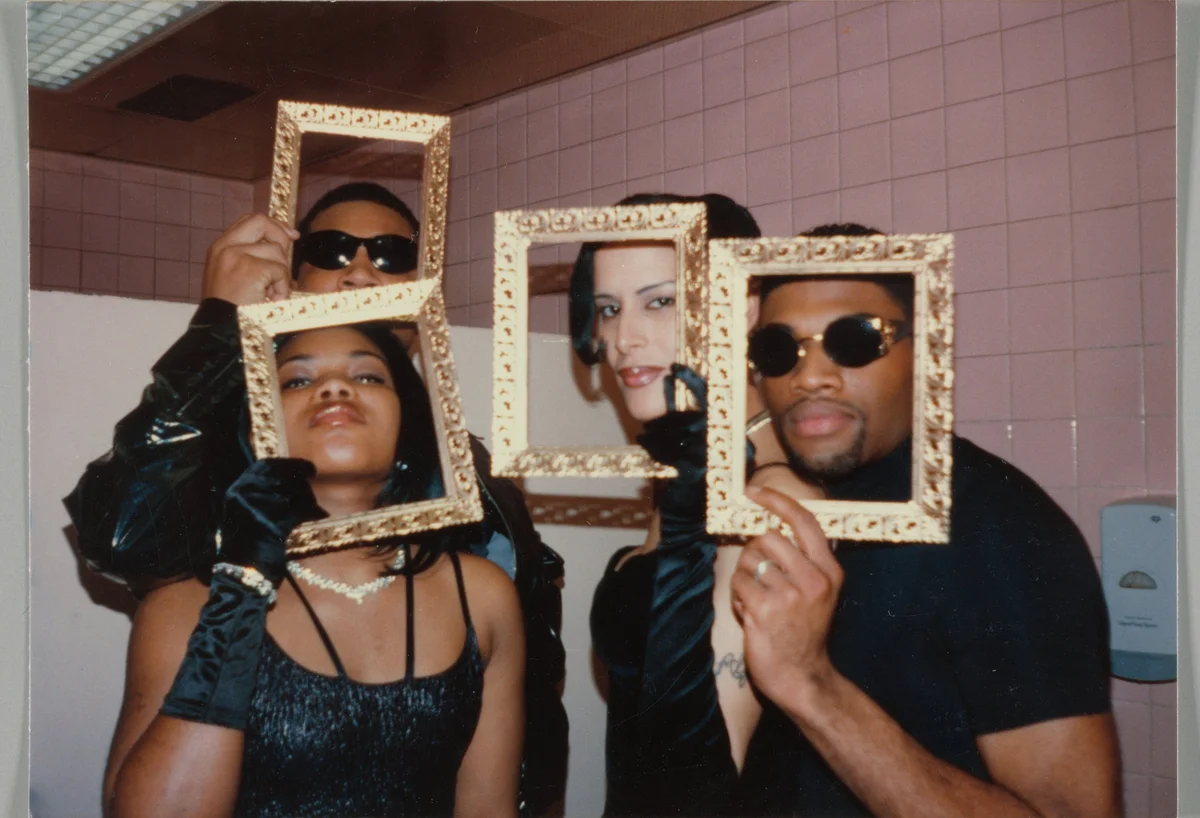 House of Prestige - Face as A House by Alvernian Prestige Du'Mure Versailles
Ballroom Throwbacks & Destination Tomorrow
Last year, my beautiful son came out. I watched how the world struggled to honor him in his Blackness and queerness. I watched as he tried to make sense of himself, to love himself, in the face of constant vitriol that tells Black, brown, queer and trans kids that they are other, that they do not belong anywhere.
But Ballroom told my son otherwise.
Through family, friends, community and, yes, YouTube, he discovered a space that made him feel loved, accepted and safe. And that's what Ballroom is: a cultural space created by LGBTQ+ Black and Latino communities to defiantly and unapologetically express themselves.
To honor the legacy of Ballroom, Google Arts & Culture is partnering with experts and icons from the Ballroom community and Destination Tomorrow to launch a new hub, Ballroom in Focus, which celebrates Ballroom culture's history and heritage. With nearly 2,000 images, including 1,000 that have been digitized for the first time, and more than 25 stories from the pioneers themselves, the new Ballroom in Focus hub honors the leaders of this deeply impactful LGBTQ+ community who have helped turn Ballroom into the cultural powerhouse it is today. A selection of images were also edited with AI-powered tools like Photo Unblur and Magic Eraser to enhance the archive; features available on Google Pixel in Google Photos.
It is important that the LGBTQ+ community has access to safe spaces where they can build connections, many of which are online. Starting June 1, here are some ways Google products are celebrating the many identities of the LGBTQ+ community and, hopefully, making our products more welcoming to all:
1. Learn more about Ballroom culture with Google Arts & Culture.
In partnership with Destination Tomorrow, the new Ballroom in Focus hub celebrates the history and heritage of Ballroom culture. You can explore by era and hear from the pioneers themselves, from the role of Christopher Street in New York to audio memories from Junior LaBeija and more.
Pioneer Junior Labeija in Drag by Junior Labeija

Ballroom Throwbacks & Destination Tomorrow

House of Prestige - Face as A House by Alvernian Prestige Du'Mure Versailles

Ballroom Throwbacks & Destination Tomorrow

YMCA by Gerard Gaskins

Ballroom Throwbacks & Destination Tomorrow

Iconic Voguer Willi Ninja wearing Thierry Mugler body piece by Chantal Regnault

Ballroom Throwbacks & Destination Tomorrow

Getting Ready for the Ball by Luna Luis Ortiz

Ballroom Throwbacks & Destination Tomorrow
2. Discover featured content and apps curated for the LGBTQ+ community on Google Play.
Google Play will be featuring apps, games, and books for the LGBTQ+ community, including apps like Spotify and Audible featuring LGBTQ+ artists and their stories, mental health apps like Headspace and Evolve, books, games collections, a games guest editorial on Stream Queens. You can also check out trans author Juno Dawson's book picks for Pride, and find audiobooks to listen to by LGBTQ+ narrators.
3. Connect with LGBTQ+ creators and influencers on YouTube.
YouTube will be spotlighting LGBTQ+ creators who are elevating culture and creativity in areas like beauty, gaming, and lifestyle. Throughout the month, you can connect with creators like Guy Tang, DIY with KB and Say What! It's Vegan?.
YouTube Pride highlighting LGBTQ+ creators @Guy_Tang, @KivaBrent, @SayWhatItsVegan, and many more.
4. Learn facts about LGBTQ+ history and hear first-person stories with Google Assistant.
Google Assistant will celebrate Pride month with a combination of stories shared by community members and a curated collection of facts observing notable community achievements and thought leaders. Just say: "Hey Google, Happy Pride."
5. Find your next favorite LGBTQ+ show or movie with Google TV.
From upcoming documentary releases like "The Stroll" on Max to long-running reality TV shows like "RuPaul's Drag Race All Stars" on Paramount+, Google TV has an in-depth lineup of LGBTQ+ content that you can stream any time. Throughout the month, keep an eye out for the rainbow flag 🏳️‍🌈 to check out shows and movies that highlight the experiences and contributions of the LGBTQ+ community, including those that feature LGBTQ+ actors or directors.
6. Try a new Meet background honoring Pride Month.
Google Meet launched a Pride effect in collaboration with our Trans at Google employee resource group that puts a rainbow color tint over your background and adds a rainbow flag heart to your cheek.
7. Celebrate a legend with a Google Doodle.
Across Search, one of the ways we are commemorating Pride is with a video Doodle honoring the "Godfather of Voguing," Willi Ninja. Willi was an iconic dancer, choreographer and acclaimed performer, who paved a path for Black LGBTQ+ representation and acceptance in the 1980s and '90s. The community he created, "The Iconic House of Ninja," lives on to this day. Search is also celebrating the range of LGBTQ+ identities when users search Pride-related queries during the month of June.