3 stories of founders building apps for the LGBTQ+ community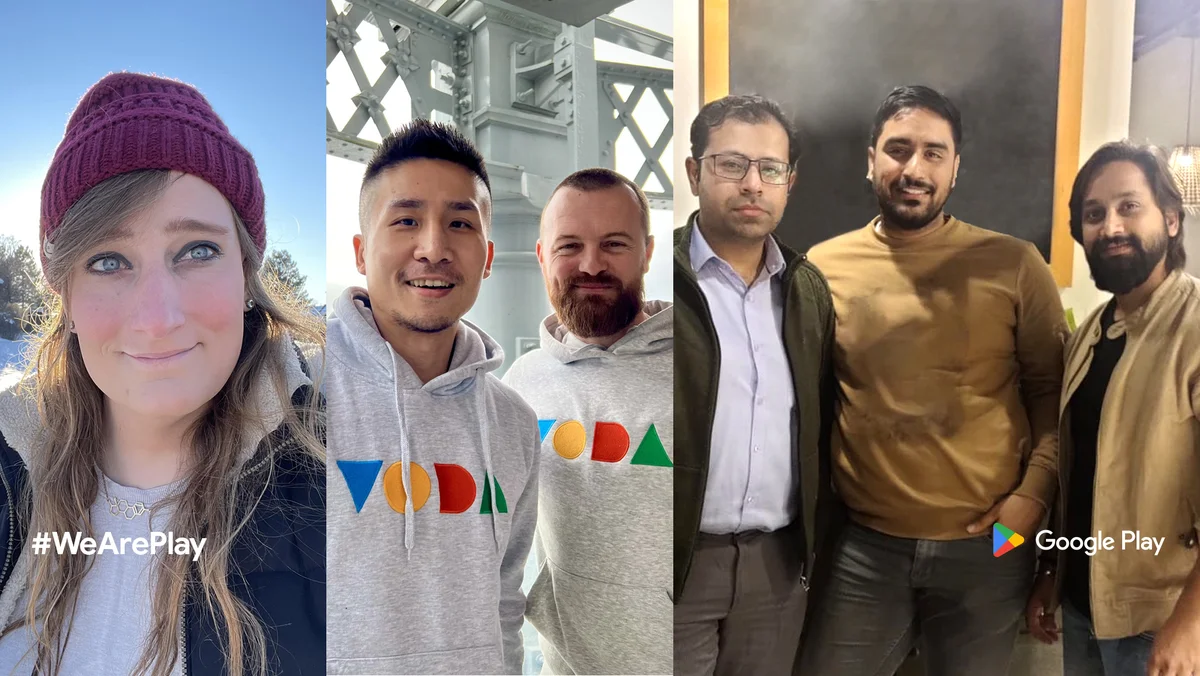 #WeArePlay shares the inspirational stories of app and game creators on Google Play. And to celebrate Pride Month, we're spotlighting founders who designed and built tools to support the LGBTQ+ community — from dating apps to mental health platforms. Here are three groups paving the way for more inclusive tech.
Kate Tamera, founder of Solace
Kate from Seattle, U.S. built an app to guide transgender people through their transition
Kate's career was taking off, landing a marketing director position at a tech company. But it all came crashing down when she was dismissed soon after coming out as transgender. She was working as a freelance web coder to make ends meet when she was suddenly inspired to turn her struggles into something positive. Reflecting on how hard and isolating her gender transition had been, she resolved to improve that experience for others. So she created her first app, Solace, that guides transgender individuals through their transition, including the legal, medical and social steps involved. She developed more apps to help the community — including Bliss, a banking app for transgender people — and now wants to merge them all into a one-stop support platform.
Jaron Soh (left) and Kris Jack (right), co-founders of Voda
Jaron and Kris from London, U.K. created a platform to provide mental health support
Jaron always struggled with his sexuality. But after coming out to his parents and starting therapy, he grew more confident and happy with who he truly was — and he wanted to help others feel the same. So he teamed up with his co-founder, Kris, to launch Voda, a mental health platform for the LGBTQ+ community. Built with input from psychotherapists and mental health experts, the app offers self-guided therapy, journaling and tips for coming out to friends and family. What makes it stand out, however, is its intersectionality. As Jaron puts it, "It looks at the overlapping parts, like what it's like to be Black and queer or neurodivergent and queer." Next, the pair plan to expand the U.K.-based Voda overseas to reach more people struggling with their sexual or gender identity.
Ankur Chawl (left), Shivam Kaushik (middle), and Rohit Sharma (right), co-founders of Glii
Shivam, Ankur and Rohit from Noida, India launched a safe space for dating
One day, Shivam's friend and roommate confided in him about the problems he faced as a gay person on dating apps, explaining the safety issues, catfishing and scams he'd experienced. Determined to help his friend, Shivam teamed up with co-founders Ankur and Rohit to create Glii, a platform exclusively for LGBTQ+ dating. Unlike other apps, Glii helps matches book LGBTQ+-friendly spots directly in the app for their first date. All accounts are also verified using artificial intelligence so users can always be sure they're meeting a real person. And, thanks to a psychometric assessment, they can check their compatibility with matches before meeting. Next, the team plans to expand to Thailand and Southeast Asia.
Discover more stories of app and game creators in #WeArePlay.