After NEXT 2018: Trends in higher education and research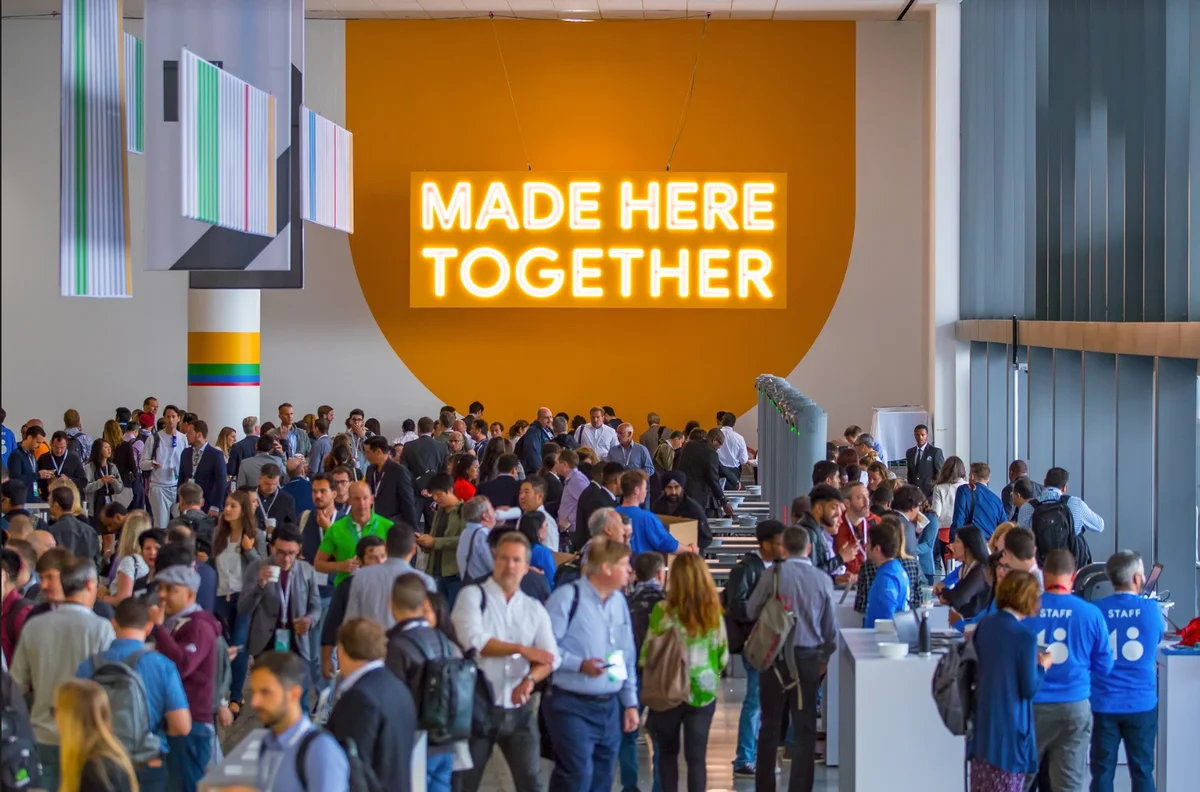 From classrooms to campus infrastructure, higher education is rapidly adapting to cloud technology. So it's no surprise that academic faculty and staff were well represented among panelists and attendees at this year's Google Cloud Next. Several of our more than 500 breakout sessions at Next spoke to the needs of higher education, as did critical announcements like our partnership with the National Institutes of Health to make public biomedical datasets available to researchers. Here are ten major themes that came out of our higher education sessions at Next:
Collaborating across campuses. Learning technologists from St. Norbert College, Lehigh University, University of Notre Dame, and Indiana University explained how G Suite and CourseKit, Google's new integrated learning management tool, are helping teachers and students exchange ideas.

Navigating change. Academic IT managers told stories of how they've overcome the organizational challenges of cloud migration and offered some tips for others: start small, engage key stakeholders, and take advantage of Google's teams of engineers and representatives, who are enthusiastic and knowledgeable allies. According to Joshua Humphrey, Team Lead, Enterprise Computing, Georgia State University, "We've been using GCP for almost three years now and we've seen an average yearly savings of 44%. Whenever people ask why we moved to the cloud this is what we point to. Usability and savings."
Fostering student creativity. In our higher education booth at Next, students demonstrated projects that extended their learning beyond the classroom. For example, students at California State University at San Bernardino built a mobile rover that checks internet connectivity on campus, and students at High Tech High used G Suite and Chromebooks to help them create their own handmade soap company.
Reproducing scientific research. Science is built on consistent, reliable, repeatable findings. Academic research panelists at the University of Michigan are using Docker on Compute Engine to containerize pipeline tools so any researcher can run the same pipeline without having to worry about affecting the final outcome.

Powering bioinformatics. Today's biomedical research often requires storing and processing hundreds of terabytes of data. Teams at SUNY Downstate, Northeastern, and the University of South Carolina demonstrated how they used BigQuery and Compute Engine to build complex simulations and manage huge datasets for neuroscience, epidemiology, and environmental research.

Accelerating genomics research. Moving data to the cloud enables faster processing to test more hypotheses and uncover insights. Researchers from Stanford, Duke, and Michigan showed how they streamlined their genomics workloads and cut months off their processing time using GCP.

Democratizing access to deep learning. AutoML Vision, Natural Language, and Translation, all in beta, were announced at Next and can help researchers build custom ML models without specialized knowledge in machine learning or coding. As Google's Chief Scientist of AI and Machine Learning Fei-Fei Li noted in her blog post, Google's aim "is to make AI not just more powerful, but more accessible."

Transforming LMS analytics. Scalable tools can turn the data collected by learning management systems and student information services into insights about student behavior. Google's strategic partnership with Unizin allows a consortium of universities to integrate data and learning sciences, while Ivy Tech used ML Engine to build a predictive algorithm to improve student performance in courses.

Personalizing machine learning and AI for student services. We're seeing a growing trend of universities investigating AI to create virtual assistants. Recently Strayer University shared with us how they used Dialogflow to do just that, and at Next, Carnegie Mellon walked us through their process of building SARA, a socially-aware robot assistant.
Strengthening security for academic IT. Natural disasters threaten on-premise data centers, with earthquakes, flooding, and hurricanes demanding robust disaster-recovery planning. Georgia State, the University of Minnesota, and Stanford's Graduate School of Business shared how they improved the reliability and cost-efficiency of their data backup by migrating to GCP.
We've been using GCP for almost three years now and we've seen an average yearly savings of 44%. Whenever people ask why we moved to the cloud this is what we point to: usability and savings