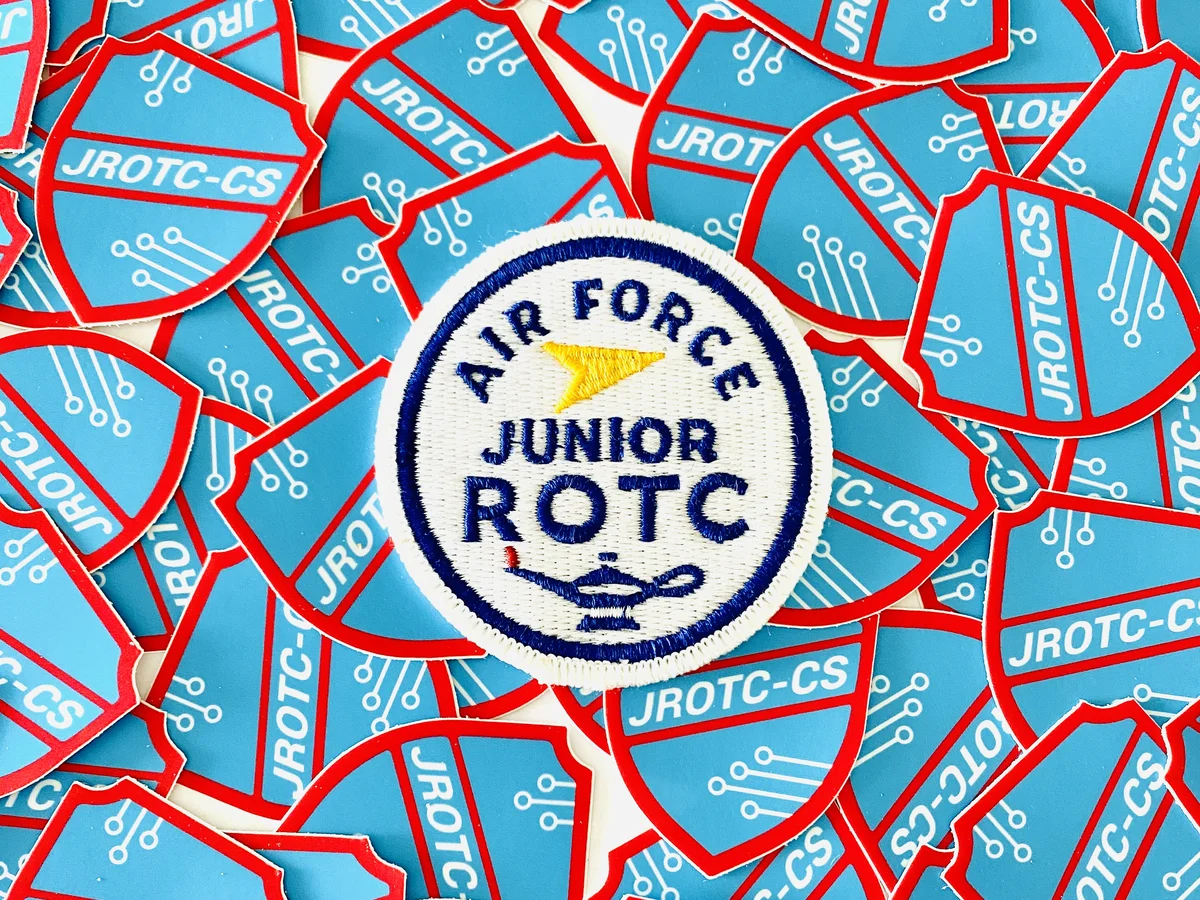 Each morning at 9:30 a.m, Makayla Davis of Aberdeen, Mississippi logs on to start her day. Instead of simply watching TV, hanging out or getting roped into yard work, Makayla is learning cryptography, network fundamentals and penetration testing techniques. 
She is one of 24 Air Force Junior ROTC cadets from 12 states participating in the inaugural Air Force JROTC Cyber Academy, an eight-week virtual course that will earn each cadet three college credits and prepare them for valuable industry certifications. She started the program when one of her teachers told her about the opportunity. "I was excited to learn new things that I could bring back to my school," she says.
The course is part of the JROTC-CS Demonstration Project, a collaboration between the Air Force JROTC and CSforALL, aimed at growing the talent pipeline in critical technology careers. The project is funded through an advisory consortium of nonprofits, federal agencies and corporate sponsors, including Google. Google supports CSforALL, in addition to other organizations such as 4-H, Kapor Center and the Computer Science Teachers' Association to ensure that all students, regardless of background, have equitable access to computer science learning opportunities.
The Air Force JROTC serves more than 125,000 cadets at nearly 900 high schools across the U.S. and overseas, but only 36 percent of those schools offer an AP computer science course. JROTC-CS aims to develop a way to increase computer science and cybersecurity programs at all JROTC high schools, and offer opportunities for cadets to develop skills, explore technical career paths and earn industry certifications, scholarships and more.
"This program embodies the AFJROTC mission: developing young citizens," says Colonel Stephen T. Sanders, Director, HQ AFJROTC. "Whether our cadets have military or civilian careers in mind, we are preparing them for the future."
Makayla is studying for The COMPTIA IT exam, an industry certification that all cadets in the academy have been preparing for all summer. This certification opens up job opportunities, and if they enlist in the Air Force, will earn them a $10,000 signing bonus. 

"My first week at virtual camp was life changing and so much fun. I faced challenges like I never faced before. It's crazy how in so little time, I learned a lot and did so much." Jamesly, JROTC-CS Cadet

"After participating in this program, I'm thinking about cybersecurity as a career. I am dual-enrolling to start getting college credits from our community college and looking forward to taking AP computer science in the Fall." Grace, JROTC-CS Cadet

"After being a part of JROTC-CS, I look at different things and see security issues everywhere. My eyes are open to it now. For my career, I'm thinking about cyber forensics—researching cyber crimes." Daniel, JROTC-CS Cadet
The AFJROTC Cyber Academy is offered through Mississippi State University and was intended to be an on-campus experience. Due to the COVID-19 pandemic, the program went virtual and the cadets, instructors and mentors are logging in from all over the country. The team includes instructors and mentors from Mississippi State, the National Cybersecurity Training and Education Center (NCyTE) at Whatcom Community College in Washington State and Moraine Valley Community College in Illinois. 
Like everyone working or learning from home, the pivot to virtual created some challenges for the JROTC cadets. CSforALL raised funds to make sure all students had devices to participate virtually. In week six, the cadets have broken into project teams to research security challenges and share recommendations back to the group. Makayla's team is exploring the use of deterrents, which are ways to prevent people from entering a site. She is excited at the prospect of developing a cybersecurity plan for her school, where she'll be a "cybersecurity ambassador" when she returns.
Makayla and her fellow cadets have plans that go way beyond high school, though. "I'm thinking about how to combine cybersecurity with psychology for my future career," she says.