Celebrating a decade of partnering with Technovation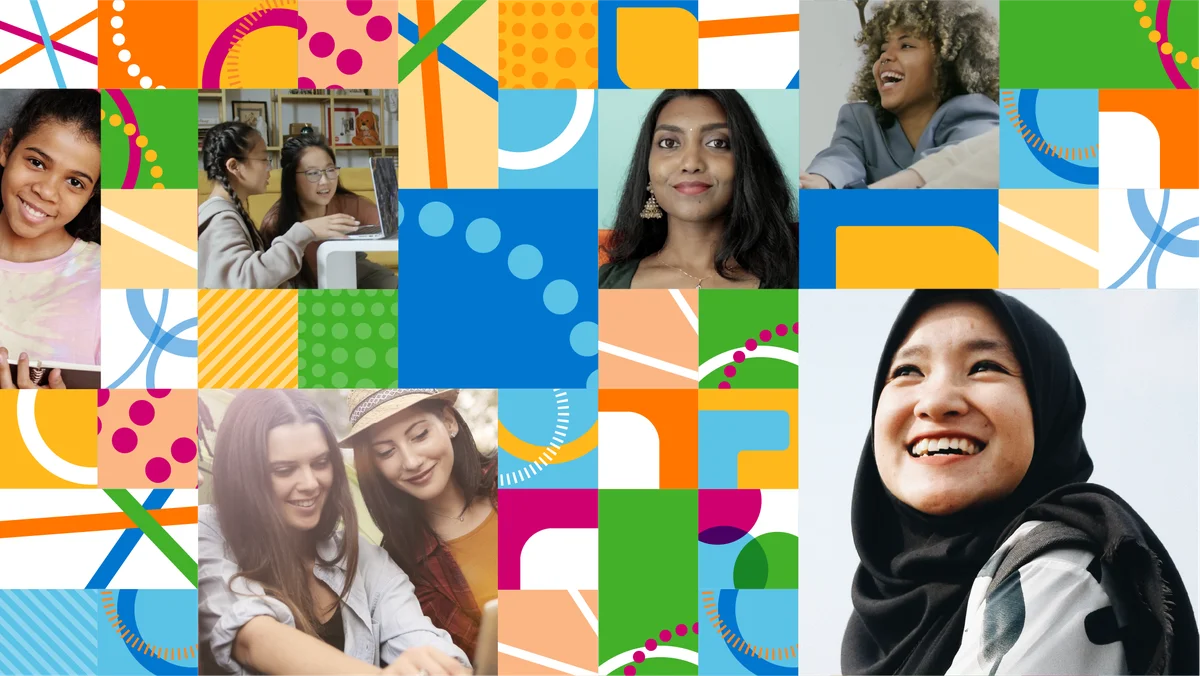 In 2006, engineering grad student Tara Chklovski looked around at her classroom and realized how few women and people of color were in the room. Determined to change that, Tara launched Technovation, and this year, Google is celebrating over a decade of support.
In 2010, we brought the first group of 45 girls to Google's Mountain View cafe to learn from Google mentors how to build and bring apps to market through Technovation Girls, a program that prepares girls for tech entrepreneurship and leadership.
The first Technovation Challenge season was conducted in-person, with Google mentors helping the group to learn how to build apps using MIT App Inventor. In the decade since, Google has continued to support Technovation, both through groups of dedicated volunteers, as well as through funding. In 2017, Google hosted Technovation's World Summit, and along the way has helped Technovation reach 350,000 people across 100 countries. The collaboration also allowed Technovation's AI education program to empower 20,000 children and parents to identify problems in their communities and develop AI-based solutions.
Through Google.org, we support organizations using technology and innovation to help more students, particularly those who have been historically underserved, get a better education. Since 2013, we've given more than $80 million to organizations around the globe focused on closing the computer science education access gap. And we recently shared resources to help nonprofits like Technovation that are working to close the gender gap in CS education.
To date, Google's investment in Technovation programming totals nearly $2 million, and more than 50 Technovation alumni have worked at Google campuses around the world. Those alumnae include women like Padmapriya in India, Dalia in Palestine, Jenny and Emma in the United States, and Adelina in Moldova, who graciously agreed to share their stories about participating in Technovation.

Padmapriya grew up with difficulty even accessing the internet, and while she took basic computer science courses, she didn't complete the engineering course she started. But today, she's working for Nokia and managing MakerWomen, and regularly mentors Technovation Girls teams. Explaining why she mentors, Padmapriya shares her logic, "If I can do this, why not others?"

Dalia is currently studying Computer Engineering, and just finished up a 3-month internship with Google in Germany. Dalia's coding journey began with Technovation Girls—she had no experience before she signed up through a community hub in Gaza. And Technovation did more than just teach Dalia how to code. "Technovation was a turning point in my life—it helped me get to where I am now. I learned how to communicate and work with teams. It showed me real world skills, like how to create a business model, and it showed me what I wanted to explore in university."

Adelina just finished her degree in computer science earlier this year, and is currently remotely interning with Google in Romania. Adelina participated in Technovation Girls when she was in 11th grade, and it was just the first step of her computer science journey. "The most impactful thing about participating was being able to see that there are so many opportunities for girls in STEM. It helped me decide to pursue a career in tech, and was the first push I had to learn more!"

Emma was an earlier participant in Technovation, joining in 2013, where she developed a mobile app to replace student IDs. The experience introduced her to robotics, and helped her think more critically about the environmental impact of plastics and ID cards designed to be replaced each year. "Technovation inspired me to become a woman in STEM." Emma's journey in STEM took her from Technovation to study at MIT and now to Google, where she works as a Product Analyst.

Jenny participated in Technovation Girls when she was 16, building an app to address loneliness among high school students. Technovation was also Jenny's first introduction to the tech startup world and how she could combine business and technology skills to solve big problems. Right now Jenny is part of the YouTube team at Google, and her time at Google has opened her eyes to all the possibilities available to her in tech—although that process started back when she was 16. "I don't think I'd be here today without having experienced the thrill of designing an app in high school."
The current Technovation Girls season is now open—if you know a girl who's ready to change the world, let her know about Technovation and encourage her to sign up. And if you want to support girls taking their first steps as technology creators and entrepreneurs, learn more about participating as a mentor or a judge. There are thousands of girls like Padmapriya, Dalia, Adelina, Emma, and Jenny who are just getting started and could use your encouragement!