What's happening next for G Suite Enterprise for Education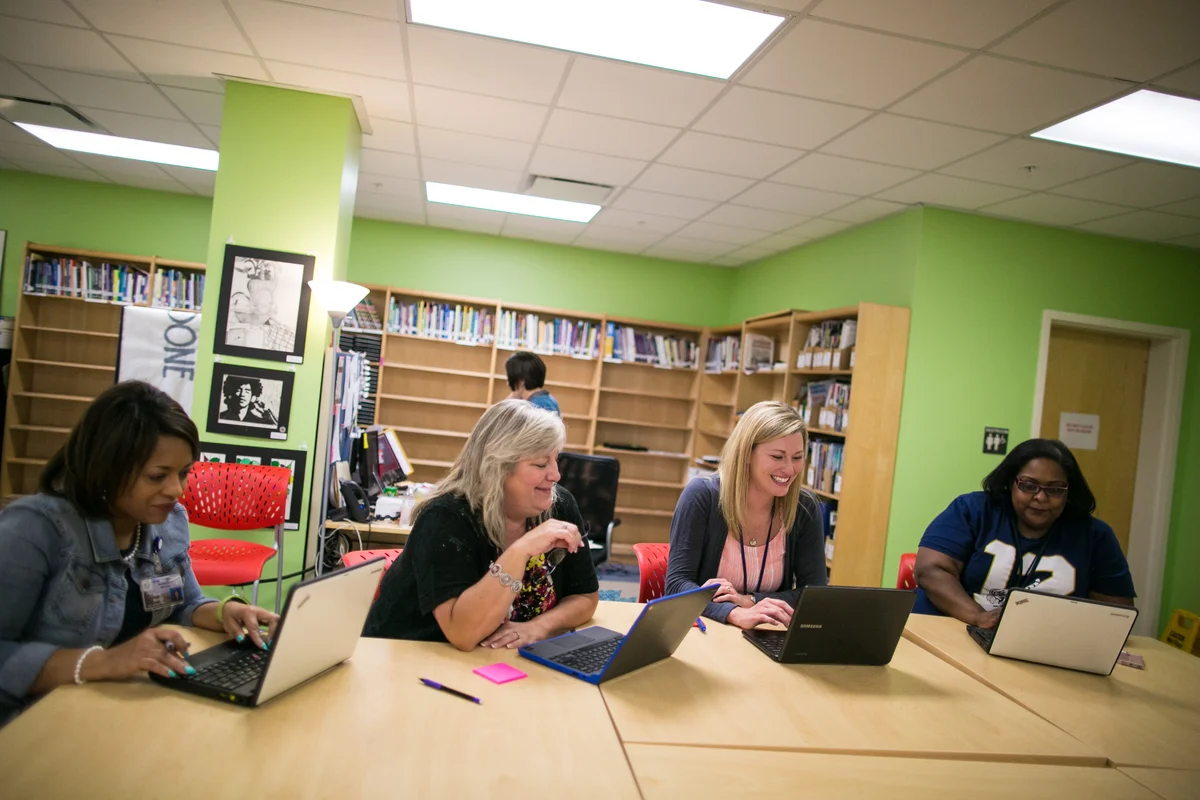 We launched G Suite Enterprise for Education in April, as a new edition of G Suite for Education that offers additional enterprise-grade capabilities for colleges and large education institutions that have complex technology needs. Today, we're at Google Cloud Next '18 with three new updates and features for G Suite Enterprise for Education. Over the next few weeks, we'll also expand G Suite Enterprise for Education to 16 additional countries, including the United Kingdom, Sweden, Australia and Japan.
1. New ways for IT admins to limit the geographical location where G Suite data is stored
Many Google Cloud customers take advantage of our globally-distributed data centers to minimize latency and increase geo-redundancy. Some educational organizations, however, may have requirements around where their data is stored, and we're committed to meeting their needs. As a first step towards that commitment we're adding support for data regions to G Suite. Now, institutions with data location requirements can choose where to store primary data for select G Suite apps—globally distributed, U.S. or Europe.
Data regions for G Suite is rolling out to all G Suite Enterprise for Education customers over the next few weeks. Over time, we'll add support for additional content and services.
2. New investigation tool in security center to identify and remediate threats
IT admins seek tools, visibility and assistive insights to stop threats or gaps in operations before they become security incidents. This is why we introduced the security center for G Suite earlier this year. The security center brings together security analytics, actionable insights and best practice recommendations from Google to help protect organizations, its data and their users.
We're announcing our new investigation tool, and adding integrated remediation to the prevention and detection capabilities of the security center. With this new tool, admins can identify security issues within their domain and take rapid action to remediate. As an example, admins can conduct organization-wide searches across multiple data sources to identify malicious email or examine which files are being shared externally. They can pivot across searches to correlate results, and perform bulk actions to limit file access or delete malicious email. Apply for our Early Adopter Program (EAP) for G Suite Enterprise for Education customers to check out the investigation tool.
3. G Suite Reports in BigQuery
IT Admins at educational institutions can now use the powerful, scalable and efficient Google Cloud Platform infrastructure of BigQuery to run customizable analysis for all G Suite applications enabled in the domain. In addition to Gmail logs in BigQuery, G Suite Reports in BigQuery export individual activity behavior information as well as aggregated usage metrics for Google Drive, Calendar, Hangouts, mobile devices and any existing data sets in the Reports SDK. Use the BigQuery web UI, command line or other tools like Data Studio or Tableau to generate customizable reports tailored to your organization's needs. BigQuery can be used to join G Suite data with other data sets that your institution owns.
For institutions who need to plot long term trends, data history can be retained as long as required, beyond what's offered by default in the Reports API and Admin Console. Learn how IT admins can leverage the scalability and flexibility of BigQuery and start creating these reports

Bring G Suite Enterprise for Education to your institution
For large institutions including colleges and universities, G Suite Enterprise for Education provides a set of tools to manage entire organizations, including administrative departments that have needs similar to businesses. Learn more about the advanced controls, enhanced analytics and search, and enterprise-grade communication tools that make up G Suite Enterprise for Education. For institutions purchasing licenses for all faculty and staff in 2018, we're offering an introductory price, which will be honored for a 3-year period for renewals.
Interested in piloting G Suite Enterprise for Education at your institution? Get started by filling out this form. And remember to follow #GoogleNext2018 to check out what's next regarding these enterprise-grade tools for educational institutions from Next '18.