15 European startups selected to join the Google for Startups Growth Academy: Cybersecurity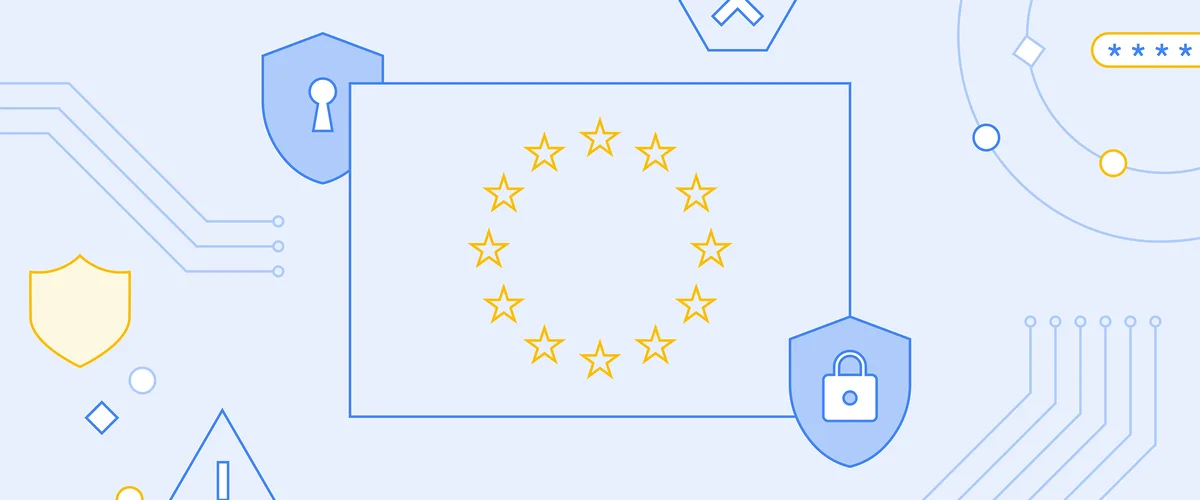 In our work with European decision makers and partners over the past year, cybersecurity has been a near-constant topic of conversation. And for good reason.
All across the continent, cyber threats have grown more costly and aggressive, a trend further exacerbated by the first European war in decades. Russian-backed cyber attacks against people in NATO member states quadrupled in 2022, according to a report ("Fog of War") we released at the Munich Security Conference last month.
Europe's leaders are aiming to meet the moment by putting cybersecurity at the center of the region's digital transformation. We have committed Google's full support to helping, and it's part of keeping more people safe online than anyone else in the world. Core to that success has been our understanding that good security is built on collaboration.
That's why today we're proud to announce the startups selected for the Google for Startups Growth Academy: Cybersecurity.
Chosen from more than 120 applications, these 15 startups represent eight countries and are already making important contributions in the region and beyond — from securing health apps to defending educators to protecting the clean water supply chain. We will help them advance their work by providing the best of Google's tools, best practices and connections:
In addition to three months of hands-on programming and workshops, this cohort will have access to mentoring sessions with experts at Google, including former startups VirusTotal (acquired in 2012) and Mandiant (2022). And they will be able to network with other cybersecurity entrepreneurs at convenings this year in Europe.
Protecting small business (and sparking growth)
Involving startups in Europe's forward defense isn't only good strategy; increasingly, it's a matter of urgency.
As many as 92% of the region's small and medium-sized enterprises (SMEs) recognize that cybersecurity is important to them, but only 16% feel very well prepared for an attack. That's according to new research we've released in partnership with Kantar — "Europe's SMEs in the Digital Decade 2030" — which also finds that attackers targeting unprepared companies can get more data in less time than ever before, due to the smallest cybersecurity lapses.
As part of our Grow with Google programs, we developed dedicated training to help SME owners strengthen their cybersecurity skills. They will find resources on mastering the basics of cyber risks, training employees, securing employee devices, networks, systems and software, and creating secure online customer experiences. We have provided this content in English and will progressively make it available across Europe, the Middle East, and Africa, in 18 additional languages.
Putting "open security" to work for Europe
These are only our most recent European initiatives to employ what we have termed "open security": an approach that recognizes the need to break out from silos and embrace an ecosystem of innovation where security experts can rapidly share threats, evolve best practices and adopt new technologies.
Our president of global affairs, Kent Walker, made a pitch for "open security" in Europe last October, arguing that when we work together, we spur innovation and advance best practices that benefit all. Supporting the EU cybersecurity ecosystem is a way of actually making that happen.
Today's selectees are particularly well positioned to benefit, in part because so many of them are using artificial intelligence to help achieve better security outcomes at scale — a critical part of evolving to stay ahead of threats.
They will be able to learn from experts at the Google Safety Engineering Center (GSEC) in Málaga — an investment in Spain's Costa del Sol and a game-changer for global cybersecurity and malware research. When it opens later this year, GSEC Málaga will join our hubs for privacy and security engineering (GSEC Munich), and content responsibility (GSEC Dublin) as the latest European force multiplier in Google's global efforts to build a safer web.
We are more focused than ever on protecting people, businesses and governments by sharing our expertise, empowering society to address ever-evolving cyber risks and continuously working to advance the state of the art in cybersecurity to build a safer internet for everyone.