Our continued investment in Black founders and funders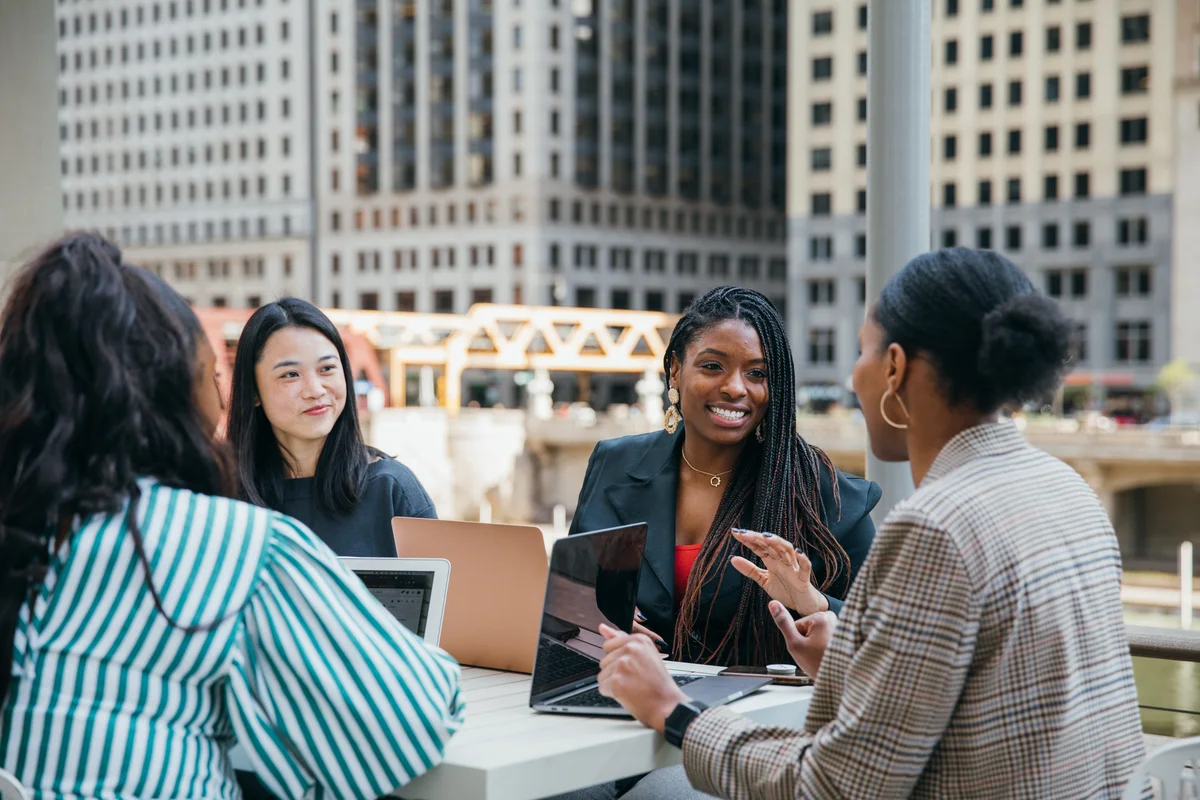 For too long, Black startup founders and Black investors have been locked out of the funding necessary to succeed. In 2020, Black founders raised less than 1% of all venture capital dollars invested in the U.S. This disparity has not only hindered innovation, but also limited opportunities for economic opportunity, wealth generation and upward mobility. That's why we made a series of commitments in 2020 to improve access to capital for Black founders and funders.
We're three years into these commitments, and we continue to invest in the Black startup community. In that time, we've expanded our Google for Startups Black Founders Fund globally. We have now provided $30 million in non-dilutive cash funding (meaning without taking equity in the startup) and support to entrepreneurs in the U.S., Brazil, Europe and Africa, where earlier this week we announced the second group of recipients to receive funding. We've also allocated $100 million to Black-led venture capital firms, startups and the organizations that support them. Today we're sharing the latest recipients of these respective programs.
The next Google for Startups Black Founders Fund recipients in the U.S.
We're welcoming 50 more entrepreneurs to the Black Founders Fund. Their businesses are solving important problems. Welfie, for example, provides equitable healthcare to families across the country, and Tanoshi serves tens of thousands of students with educational tools. These companies aren't just doing good; they're also growing quickly and building sustainable businesses. Here are a few more founders from this year's group and their plans for the funding.
"We have been preparing for a long time and we can finally capitalize on this incredible opportunity. The support will be used to launch into new cities, fund marketing campaigns and grow our team." — Chudi Iregbulem, Beatmatch

"With this fund we will be expanding our sales and customer relation team to ensure that we keep our customers at the front of our company and to convert more beauty professionals to be a part of our company nationwide." — Rishielle Giscombe, Glamo

"The Google for Startups Black Founders Fund means a lot to us. The support will be used to ramp up our sales and marketing efforts." — Evan Leaphart, Kiddie Kredit

"I'm most excited about learning and sharing experiences with my new cohort of amazing professionals. With the money awarded to us, we will be growing our sales and customer service team." — Anthony Edwards Jr, EatOkra

"The support will be used to continue to build out our elearning platform and community so that we can provide an even more impactful learning environment for our students." — Kyla Bolden, Wiz Kid Learning

"The Google for Startups Black Founders Fund means endless opportunities await us. The support will be used to optimize marketing and sales generation in our underserved market." — Kayla Wright-Jackson, Transition

"It's been incredibly hard to raise capital — but the support will be used to automate our sales funnel to reach more businesses, which helps our goal of becoming the informational resource this industry needs!" — Candice Speicher, Buoy Pricing

"The Black Founders Fund will enable us to optimize our event discovery strategy to better serve our customers and make a pivotal hire to drive more impactful partnerships. This support will be invaluable to us reaching our marketing & revenue goals in 2023." — Jeffrey Osuji, Eventnoire

"The support from the Google for Startups Black Founders Fund will be used to ensure that Femly's organic period care is readily available & accessible around the globe for free!" — Arion Long, Femly

"This is a big time of the year in regards to the upcoming season and we are planning to use this capital to grow our sales processes, grow the team and improve our data strategies." — Ashton Keys, Athlytic
In addition to $100,000 in cash funding, founders receive $100,000 in Cloud credits, hands-on support from Googlers and access to mental health and business coaching at no cost. Founders have told us this funding has provided the spark they've needed to hire, boost revenues and raise the additional capital critical to their growth. In fact, the recipients of our first $10 million in funding in the U.S. have gone on to raise 13 times that amount — over $139 million in follow-on funding after our investment. With the help of our people, products and resources, we know Google is uniquely positioned to catalyze the growth of Black-led startups.
Investing in more Black-led venture capital funds
A historic scarcity of Black investors has contributed to the sparse funding levels among Black founders. Black investors are more likely to have Black founders in their networks and more likely to empathize with business models serving Black communities. By supporting Black funders we're able to increase both our reach and impact.
In 2020, Alphabet committed $100 million to invest in Black-led venture capital firms, startups and organizations supporting Black entrepreneurs. Last year, our Alphabet-wide team led by leaders across CapitalG, GV and Google allocated $60 million in capital to six Black-led venture capital firms, as well as Black-owned startups and nonprofit organizations supporting Black entrepreneurship and business. In addition to capital, these investors received training, technology and advisory sessions from experts across Alphabet and Google. Today, we're sharing the news that we've deployed the remaining capital to a number of nonprofit organizations and the following Black-led venture firms:
Alphabet has now invested $100 million in Black-led venture capital firms, startups and organizations supporting Black entrepreneurs. These fourteen investment executives lead the seven venture firms announced as recipients today.

"We are thrilled to partner with Alphabet because it allows us to further execute on our goal to partner alongside diverse management teams rethinking the building blocks of wealth." - Nasir Qadree, Founder and Managing Partner, Zeal Capital Partners

"We are so excited to partner with Alphabet. It has a unique understanding of the opportunity between our foundry and our fund and is well-aligned with our mission to found and fund companies that unlock human potential." – Hamet Watt, Share Ventures

Managing partner Serena Williams and general partner Alison Rapaport Stillman lead Serena Ventures, an investment firm that champions founders whose perspectives and innovations level the playing field for all types of entrepreneurs.

"Alison and I are thrilled to partner with Alphabet. We plan to continue finding amazing founders and companies that improve the lives of everyday people." – Serena Williams, managing partner, Serena Ventures

Founder-operator and board director Tristan Walker built Heirloom Capital Partners to partner with the founders of disruptive, meaningful companies developing culturally connected products and services that improve lives and serve the needs of people of color.

"We're excited to continue working with Alphabet to give underrepresented founders and professionals access to the social capital and resources all talent needs to reach its true potential." – Sean Mendy, partner, Concrete Rose Capital

Brian Hollins and Aaron Samuels created Collide Capital, a 100% Black-owned VC firm aiming to usher in a new era of venture capital where opportunities go to the most deserving, not the most privileged.

"Alphabet is not just an investor; they are a partner. Their know-how, network, and willingness to innovate alongside us is the type of collaboration that is necessary for us to transform and diversify tech solutions and VC funding."- Kelauni Jasymn, Black Tech Nation Ventures
We've seen firsthand how this powerful combination of financial support with mentorship, training, mental health coaching and community contributes to helping fuel innovation, wealth generation and equal access to economic opportunity. And we will continue to find opportunities to support these incredible Black founders and funders. Next up, our Google for Startups Accelerator: Black Founders, which provides deep technical support for later stage startups, kicks off with its newest group of participants this fall. And later this year, we'll bring together our Georgia-based Black Founders Fund recipients, investors, partners and more in Atlanta to celebrate those founders and share more about their businesses. We're looking forward to seeing where these companies go from here.