Lessons from the first GNI Startups Lab Europe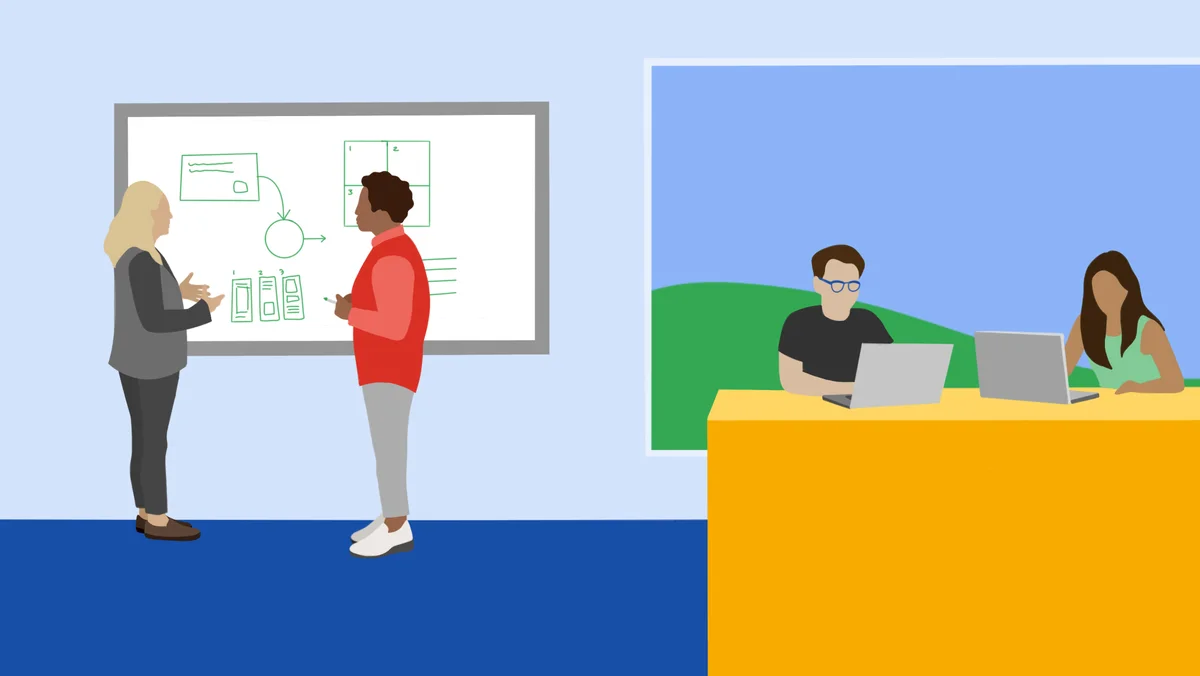 How many early-stage media startups in Europe can you name? Probably not that many. And while Europe is a promising environment for new journalism outlets, the reality can be tough. Across the continent, media entrepreneurs face a fractured market with myriad different languages, cultures and media landscapes.
Luckily, plenty of entrepreneurs out there have the courage and stamina to venture into uncharted territory to tell the stories and serve the audiences that have been overlooked by traditional media.
Over the past six months, and as part of the GNI Startups Lab Europe, 10 media organizations have been exploring new ways of monetizing their work and learning how to make their news businesses financially sustainable. The program, which included training, funding and networking, was designed by the Google News Initiative (GNI) in partnership with Media Lab Bayern and the European Journalism Centre.
The first GNI Startups Lab Europe cohort came in with a wide variety of target audiences, such as catering to Arabic speakers in Spain, the Hungarian diaspora in Transylvania or the deaf community in France. The projects developed through this program ranged from investigative reporting on YouTube to a news app for children. The journalism startups are covering news deserts, improving media literacy and revealing new ways to meet the information needs of readers.
A road map for media visionaries
The journey of this first edition of GNI Startups Lab Europe has been documented in our Lab Recap Report. It provides background on how the Lab and its curriculum were designed, and on lessons — both successes and flops — shared by the media organizations that took part.
The report reveals the challenges that media entrepreneurs across Europe have in common, as well as their individual responses, their perseverance and their creativity. The insights are a valuable road map for other media visionaries trying to build sustainable businesses and provide inspiration for people supporting the future and resilience of the European media scene.
That said, the GNI Startups Lab Europe program has not found the magic formula for subscriber growth, nor does it claim to be the holy grail of online media monetisation.
Audience, subscription and revenue growth
While innovative media projects are succeeding, especially when paired with a solid business model, the startups still face the challenge of converting a loyal audience into a paying one.
A major focus of the program has been to improve these organizations' understanding of their audience through surveys, interviews and dedicated strategy sessions — for short and long-term audience engagement. Some startups experimented with partnerships and events, while others adjusted the balance between free and premium content.
Recorder, an independent video journalism platform in Romania, worked on its monetization strategy for YouTube, which helped double its revenue. Mensagem de Lisboa, the only digital media catering to residents of the Portuguese capital, found an untapped audience in the city's affluent expats and is planning to expand to other metropolitan areas. Časoris, an award-winning online newspaper for children in Slovenia, has focused on TikTok, with videos regularly going viral and leading to a 27% increase in audience size during the Lab.
These examples corroborate the report's conclusion that the Lab gave participants the opportunity to go back to the drawing board, question their decisions and re-evaluate what made sense for the business side of journalism. They also learned to embrace experimentation without the fear of failing, plus a real support network was created among journalists who no longer dread talk of KPIs or funnels.