Meet the health startups joining Accelerator: Europe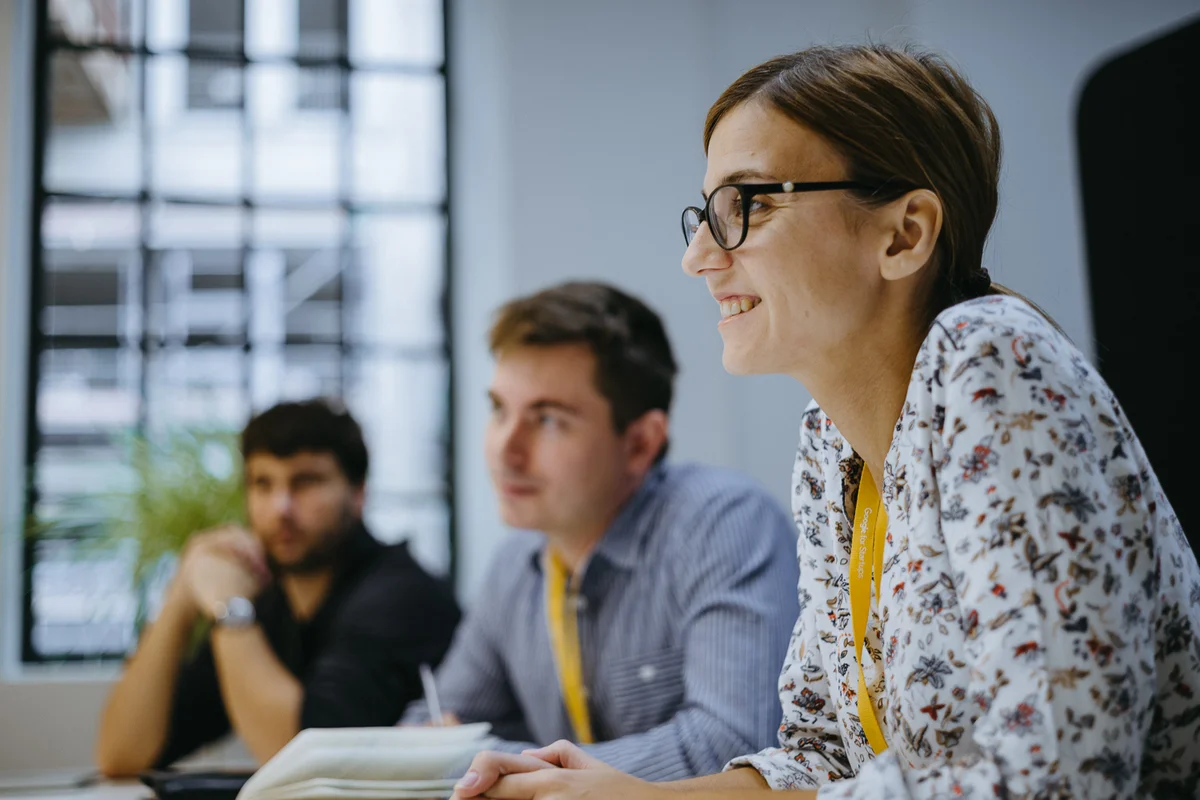 The pandemic accelerated a global movement towards digital health and wellbeing services, and startups across Europe are using technology to solve some of the biggest challenges in this space. This trend is reflected in how investors view this sector: since 2016, the combined value of healthtech startups in Europe increased from €6.8 billion to €35 billion and in 2020 the sector saw a €644m increase in funding.
As more entrepreneurs address the growing need for more accessible healthcare with their technology, we announced a special health and wellbeing-focused edition of Google for Startups Accelerator: Europe earlier this year.


Meet the 15 startups selected for our class
Google for Startups Accelerator is designed to bring the best of Google's products, people, and technology to startups. In addition to mentorship and technical project support, the program also includes workshops focused on product design, customer acquisition, and leadership development for founders. 
Key challenges, according to the founders
It's important for startups to have specific goals for the program, so we talked to founders about the biggest challenges they hope to tackle with Google support. 
MedApp
MedApp wants to expand internationally. Krzysztof Mędrala, MedApp's CEO, hopes that mentorship will help support in "scaling the business to other countries and optimizing the development process, covering all activities related to its introduction to the market such as marketing and communication with new business partners, investors and key opinion leaders."
Krzysztof Mędrala, MedApp's CEO
Biotts

Biotts' CEO, Paweł Biernat, is bringing a leadership focus to Accelerator, with a view to "introducing effective management methods for fast-growing young organizations like ourselves where it's hard for procedures to keep up with the number of projects and the number of new people."

Mindly

For mental health platform Mindly, getting management right will also be an important part of product-building; Dimitri Podoliev, Mindly's founder and CEO, says they "want to learn how to build a team that will be able to quickly, efficiently and effectively, using a data driven approach, build an amazing product."

Dimitri Podoliev, founder and CEO of Mindly
Braive

Some companies, like Braive, come to the program looking for the right support in the decision making around a pivot. "We aim to use our time in the program by matching key people within the organisation with relevant experts from the Google network for sprints across our research and development efforts as well as the pivot planning." Braive's co-founder and CEO, Hermine Bonde Jahren, expects their participation will span across tech and design, as well as product discussions.
Henrik Haaland Jahren and Hermine Bonde Jahren, founders of Braive
The program will run until December 9. Ready to solve the world's biggest challenges with technology? Explore other programs and resources designed to help entrepreneurs, like you, start, build, and grow the companies that will change the world.