Season 3 of the 'Founded' podcast is here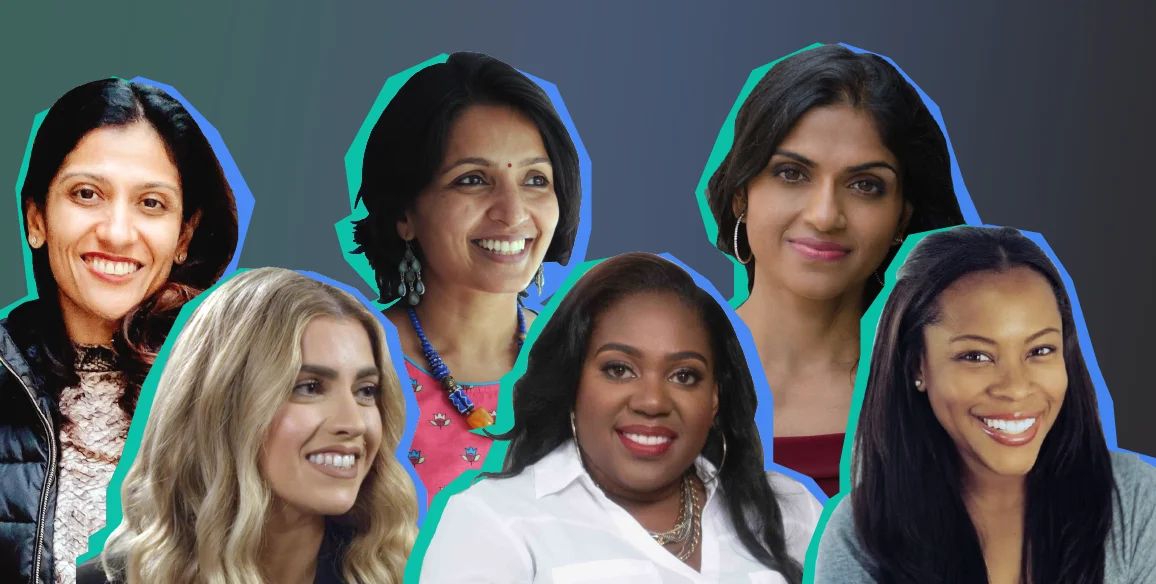 In October 2020, Women Techmakers, in collaboration with Google for Startups, launched Founded, a podcast highlighting women entrepreneurs from all over the world. This week, the series returns with six new episodes, sharing advice and experiences from women who've lived the entrepreneurial journey. Ahead of the new season, we took time to chat with one of our podcast interviewees, Lateesha Thomas.
Lateesha Thomas, Founder of Onramp
What were you doing before launching Onramp?
I spent several years working in the coding bootcamp industry, where I saw thousands of graduates complete intensive programs with the promise of a new career at the end of that journey. But I learned that even if candidates managed to acquire a baseline set of technical skills that should give them a competitive edge in the job market, they still faced significant bias due to hiring practices in the industry. Companies have spent years scaling traditional hiring methods like industry and university recruiting, and those processes filter out a lot of capable candidates from non-traditional backgrounds. And  it's within these non-traditional pipelines where more diverse candidates can be found. 
I realized that if we wanted to make meaningful inroads on this problem, we needed to build the bridge backward from the company to the candidates and encourage businesses to invest in workforce development and candidate upskilling. My co-founder and I saw a gap in the market, so we decided to fill it.
Tell us more about Onramp.
Onramp is a workforce development platform connecting companies, candidates and employees and education providers more holistically. We grow talent pools and onboard candidates for companies while also increasing the racial and gender diversity of those talent pools by helping underrepresented candidates be more competitive in the recruiting process. We're not the first to say this, but the diversity pipeline problem truly is a myth. We've seen the depth of diverse talent, and we know access to opportunities grows when there's a willingness to maximize the potential of these candidates. So the solution isn't as simple as "let's find more Black, Latinx, Women, Non-Binary, etc., candidates and teach them to code," it's fixing broken hiring processes that lock the door to candidates who have the skills. 
How can we elevate the voices of women founders? 
Storytelling is a great way to introduce new ideas to people. Sharing my story on the Founded podcast will hopefully show other women who are thinking of launching products or businesses that it can be done. I don't have the pedigree of most successful founders. I didn't learn to code at an early age and hack and tinker for fun. I didn't study computer science in college. I didn't go to Harvard or Stanford business school. My resume isn't stacked with name-brand tech companies or startups to give me credibility. I worked hard to carve a niche for myself in an industry that spoke to my personal experience and built something to solve a problem I personally experienced. And now I run a venture-backed company. I think it's important for aspiring entrepreneurs to know that there's no one right way to start this journey and that there's a path for them if they're willing to do the work to pave it.
What more needs to be done to level the playing field for women founders? 
Funding. Only 2.3% of venture capital (VC) funding went to women-founded companies in 2020, a decrease from the previous year. Things are getting worse, not better. Black founders receive around 1% of VC funding, and as you can imagine being at the intersection of those two groups, things are abysmal. I think everyone wants to talk about progress, and don't get me wrong, there are definitely exciting things happening for Black and women founders. But we're still pushing a boulder up a mountain, and it's exhausting.
What advice do you have for founders?
I think the sooner you can tap into a community to support you on your journey, the easier it will be for you. Whether that's a social network like Elpha or Hello Alice or an accelerator program (we did the Bridge to Success program with Juvo Ventures last winter, another Black/women-led VC), you need somewhere to go for advice, resources, mentorship and commiseration. 
You can hear more from Lateesha in the latest series of Founded on
Google Podcasts
or wherever you listen.