More than 50 new Google trainings for news organizations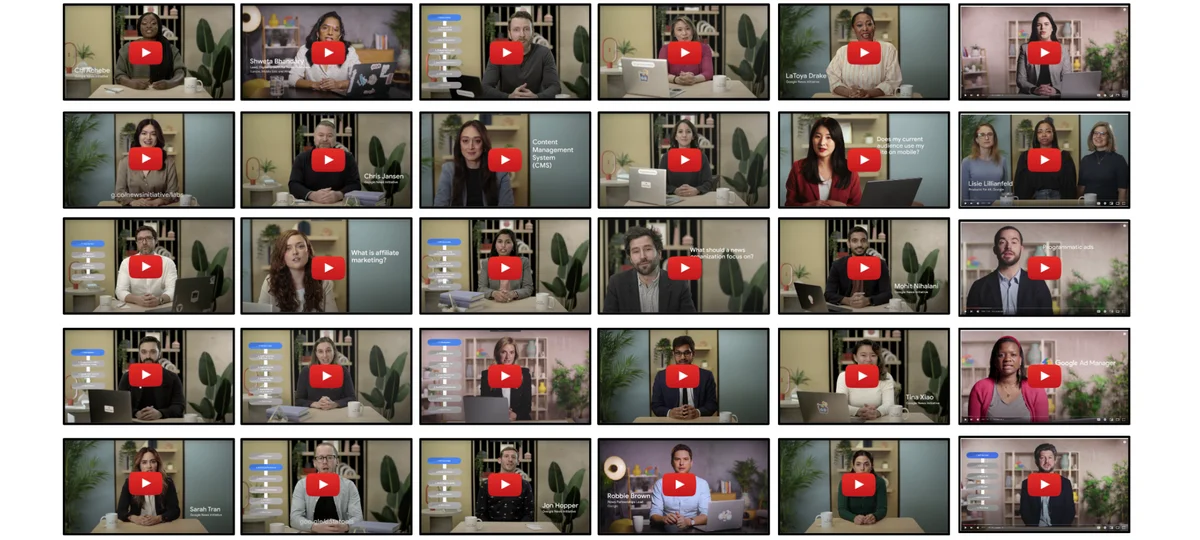 Since 2015, Google has trained tens of thousands of news organizations – plus more than 620,000 journalists and journalism students around the world – on how to use digital tools to strengthen their digital journalism and evolve their business models for a digital era.
Now, we are making it even easier to complete our courses – with a new curriculum of more than 50 lessons and video tutorials, available in 19 languages. These trainings cover a wide range of topics that news organizations often request from Google, on developing audiences, growing revenue, and strengthening journalism. Each lesson includes practical, step-by-step guides and lessons from Google's partnerships with the news industry.

Our curriculum is organized around three topics:
Success as a news organization starts with a loyal audience. So we share strategies for building your news organization's audience, driving traffic and keeping visitors engaged.
We explain how to get started with — and make the most of — products including Google Search, YouTube, Google Analytics, Search Console, Publisher Center, Core Web Vitals, and Flutter. We also cover technology built specifically for the news industry, like News Consumer Insights and Realtime Content Insights. Lastly, we share recommendations on newsletters, web notifications, social sharing, surveys, recirculation and reaching younger and more diverse audiences.

Running a profitable news organization means earning enough revenue to fund your newsgathering. Our second set of trainings helps news business leaders and entrepreneurs develop the right business model and increase revenue from digital advertising and reader revenue sources, such as subscriptions, memberships and contributions.
For those interested in the basics of running a news business, we offer trainings on revenue models, financial sustainability and fundraising. To dive deeper into the subject of digital advertising, we offer lessons on calculating your potential ad revenue, plus getting started with Google AdSense and Ad Manager. On reader revenue, we offer guidance on Google Reader Revenue Manager and how to promote subscriptions.
Newsrooms are the heart of news organizations, so the third set of trainings is designed for journalists and editors. Whether you are a freelancer, newsroom staff or a journalism student, these courses focus on developing your digital reporting skills, exploring new storytelling formats and finding new ways to fight misinformation.
Our digital reporting lessons show journalists how to make the most of several tools: Google Search, Google Trends, Google Maps, Google Earth and Google Translate. For those exploring new reporting and storytelling tools, we offer trainings on multimedia storytelling, data journalism, business reporting, covering elections, machine learning and a Google product called Pinpoint that helps investigative journalists quickly analyze large data sources when reporting stories. Lastly, for users focused on combating misinformation, we provide trainings on digital verification, safety and security and fact-checking tools.
Other training resources
In addition to these new lessons, Google News Initiative also hosts live workshops, such as an upcoming series about audience development. We also provide in-depth application programs called "labs" for groups of news organizations to tackle shared challenges with expert coaches.
Learn more about our GNI Fundamentals Lab and Pre-Launch Startups Lab, and sign up to our newsletter to be notified about future opportunities.