How local media can attract more advertisers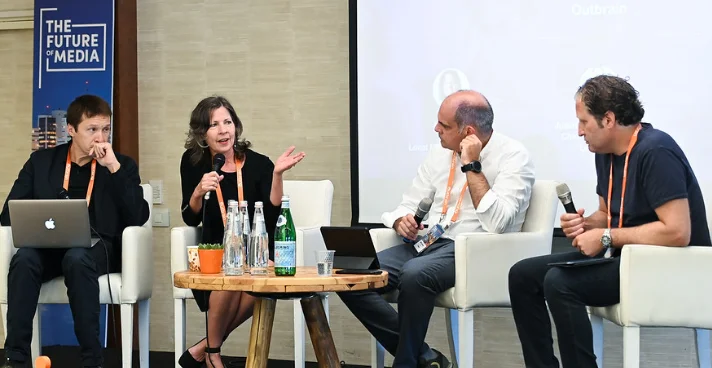 Advertising dollars that support local media are declining at a dramatic rate–a trend that has only been accelerated by the coronavirus pandemic. At the Local Media Consortium, we've seen this impact firsthand. The majority of our 4,000 local media members are experiencing a 30 to 60 percent drop in advertising revenue.
This is an alarming statistic that comes at a time when local journalism is critically important.  That's why we recently launched the "Support Local News" campaign in partnership with Google and the Local Media Association, encouraging more advertising, subscriptions and donations to fund local newsrooms.
Now, we've teamed up with the Google News Initiative to analyze advertiser perceptions of local media in order to identify ways for these news organizations to strengthen their digital ad sales strategies. With more people relying on journalism in their communities, these findings come at a vital time for the industry.
Today, we're publishing the "2020 Advertiser Assessment of Local Media Digital Advertising," a study that examines the obstacles and opportunities for local news organizations to grow their digital news offerings in line with the business goals of advertisers. Market research firm Magid led this analysis and gathered insights from national and local advertisers and agencies across the United States to understand their perception of local media.
Based on the findings, Magid developed recommendations to help local media companies better meet advertiser needs and fuel digital revenue growth. Here are three takeaways that publishers can act on now. 
Strengthen sales teams' digital expertise. 
Magid found that more than half of advertisers think trustworthy relationships with publisher sales teams are extremely important when making investment decisions. While advertisers see value in local media because of their market proximity and unique relationship with communities, many find their digital expertise to be a barrier. This digital knowledge gap is preventing advertisers from spending more with local news

Local media companies should prioritize equipping their teams with digital sales training, so they can more effectively provide advertisers with campaign recommendations and insights, as well as serve as credible consultative partners. Publishers can jumpstart their efforts by tapping industry partners, internal experts and external training tools, like those offered by the LMC and the Google News Initiative.

Improve campaign monitoring and reporting.
Advertisers rated performance and business results as the top factors in influencing their investment decisions. Yet a consistent theme in our research was that local media ad campaigns lacked efficient processes and in-depth reporting and analysis. Marketers expressed desire for greater guidance from publishers on their campaign metrics and how to act on them.

To address this opportunity, local media companies should focus on developing more streamlined processes and campaign reports that are timely, intelligible and solutions-oriented. Data points that advertisers highlighted as particularly important in their buying decisions were user engagement, the viewability of their ads, article and video completion rates and unique audiences. 

Identify what makes your local publication unique. 
Local news connects people to their community and creates citizen engagement unlike any other medium. Advertisers consistently mentioned this benefit when discussing the advantages of working with local publishers. Partnering with a media organization that is trusted in their community allows brands to embed themselves within that community in a meaningful way. For advertisers, this trustworthy relationship can be as important as return-on-investment.

Local publishers should lead with this differentiated positioning in their sales approach and provide comprehensive case studies that showcase the success of their specific audience and offerings. For example, a tribe owned casino in South Florida recently partnered with the Miami Herald to elevate their brand awareness and voice in the community. The campaign included digital brand storytelling on McClatchy's website and creative murals in Miami, which resulted in 250 percent growth in ticket sales for the casino's annual arts festival.
Addressing the local media advertising dilemma will help provide a path toward sustaining the trusted reporting that is so important to our communities. We hope these insights bring local publishers opportunities to drive digital revenue growth–now and in the future.  
Local publishers interested in learning more are invited to join our webinar on Friday, July 24 at 1:00 p.m. ET by signing-up
on our site
. For additional resources supported by the Google News Initiative, please check out their
workshop series
on strategies to help publishers accelerate digital advertising revenue.