How fact checkers and Google.org are fighting misinformation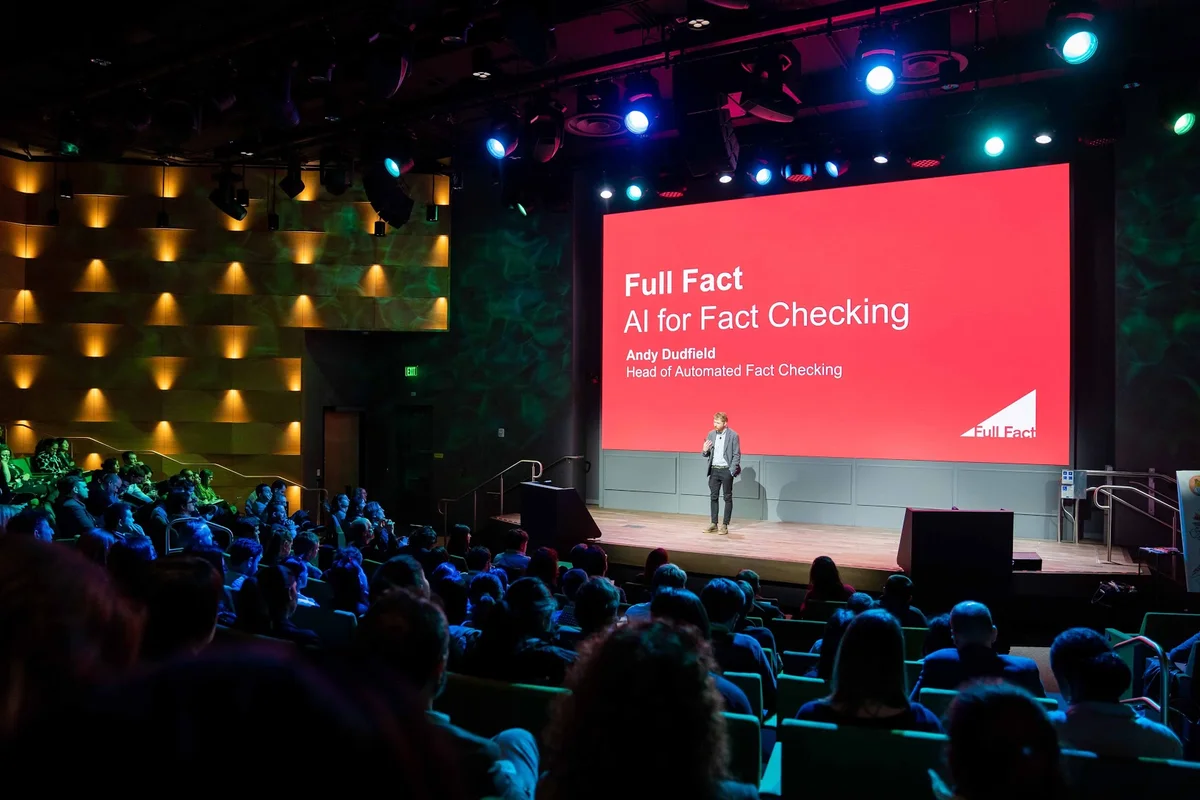 Misinformation can have dramatic consequences on people's lives — from finding reliable information on everything from elections to vaccinations — and the pandemic has only exacerbated the problem as accurate information can save lives. To help fight the rise in misinformation, Full Fact, a nonprofit that provides tools and resources to fact checkers, turned to Google.org for help. Today, ahead of International Fact Checking Day, we're sharing the impact of this work.
Every day, millions of claims, like where to vote and COVID-19 vaccination rates, are made across a multitude of platforms and media. It was becoming increasingly difficult for fact checkers to identify the most important claims to investigate.
We're not just fighting an epidemic; we're fighting an infodemic. Fake news spreads faster and more easily than this virus and is just as dangerous.
Last year, Google.org provided Full Fact with $2 million and seven Googlers from the Google.org Fellowship, a pro-bono program that matches teams of Googlers with nonprofits for up to six months to work full-time on technical projects. The Fellows helped Full Fact build AI tools to help fact checkers detect claims made by key politicians, then group them by topic and match them with similar claims from across press, social networks and even radio using speech to text technology. Over the past year, Full Fact boosted the amount of claims they could process by 1000x, detecting and clustering over 100,000 claims per day — that's more than 36.5 million total claims per year!
The AI-powered tools empower fact checkers to be more efficient, so that they can spend more time actually checking and debunking facts rather than identifying which facts to check. Using a machine learning BERT-based model, the technology now works across four languages (English, French, Portuguese and Spanish). And Full Fact's work has expanded to South Africa, Nigeria, Kenya with their partner Africa Check and Argentina with Chequeado. In total in 2020, Full Fact's fact checks appeared 237 million times across the internet. 
If you're interested in learning more about how you can use Google to fact check and spot misinformation, check out some of our tips and tricks. Right now more than ever we need to empower citizens to find reliable authoritative information, and we're excited about the impact that Full Fact and its partners have had in making the internet a safer place for everyone.