Our commitment on using AI to accelerate progress on global development goals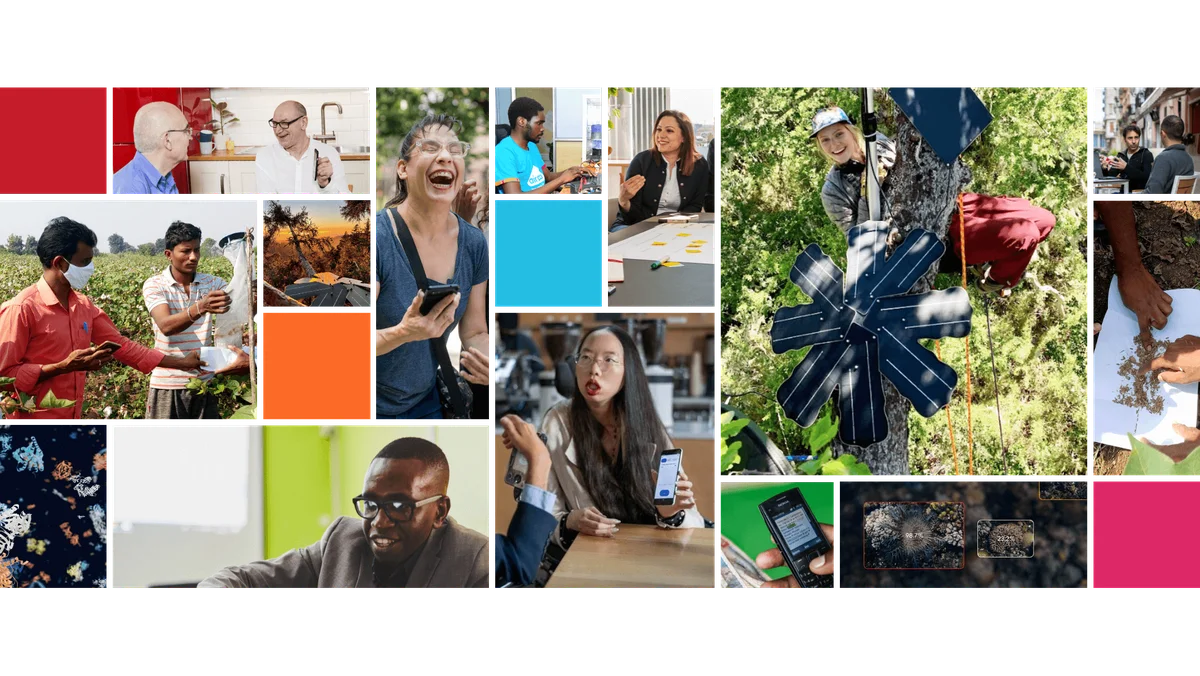 I joined Google earlier this year to lead a new function: Technology & Society. Our aim is to help connect research, people and ideas across Google to shape the future of our technology innovations and their impact on society for the better. A key area of focus is AI, a field I have studied and immersed myself in over the years. I recently met with a team at the Google AI Center in Ghana that is using advanced technology to address an ancient problem: detecting locust outbreaks which threaten food security and livelihoods for millions of people. And in India and Bangladesh, our Crisis Response teams are using our machine-learning-based forecasting to provide over 360 million people with alerts about upcoming floods.
Efforts like these make me optimistic about how AI can contribute to solving societal problems. They also reinforce how high the stakes are for people everywhere, especially as global forces threaten the progress we've made on health, prosperity and environmental issues.
As the United Nations General Assembly begins, the world will come together to discuss issues of global importance, including assessing progress towards the Sustainable Development Goals (SDGs) which provide a roadmap on economic growth, social inclusion and environmental protection. While it's clear the global community has made significant strides in meeting the 17 interlinked goals since their adoption by 193 countries, challenges persist in every country. Currently, no country is on track to meet all the goals by 2030.
From the launch of the SDGs in 2015, Google has believed in their importance and looked for ways to support progress. We know that advanced technology, such as AI, can be a powerful tool in advancing these goals. Research that I co-led before joining Google found AI could contribute to progress on all the SDGs — a finding confirmed by the UN. In 2018 Google launched AI for Social Good, focusing applied research and grantmaking efforts on some of the most intractable issues. But we know more needs to be done.
So today we're expanding our efforts with AI for the Global Goals, which will bring together research, technology and funding to accelerate progress on the SDGs. This commitment will include $25 million to support NGOs and social enterprises working with AI to accelerate progress towards these goals. Based on what we've learned so far, we believe that with the AI capabilities and financial support we will provide, grantees can cut in half the time or cost to achieve their goals. In addition to funding, where appropriate, we'll provide Google.org Fellowships, where teams of Google employees work alongside organizations for up to six months. Importantly, projects will be open-sourced so other organizations can build on the work. All of Google's work and contributions will be guided by our Responsible AI Principles.
A critical time for global progress
COVID-19, global conflict, and climate change have set us back. Fewer people have the opportunity to move out of poverty, inequitable access to healthcare and education continues, gender inequality persists, and environmental threats pose immediate and long-term risks. We know that AI and other advanced technology can help tackle these setbacks. For example, in a significant development for biology and human health, DeepMind used AI to predict 200 million protein structures. They open-sourced the structures in partnership with EMBL-EBI, giving over 500,000 biologists tools to accelerate work on drug discovery, treatment and therapies — thereby making it possible to tackle many of the world's neglected diseases.
As someone who has spent the last several decades working at the nexus of technology and societal good, it matters deeply that progress here will benefit communities everywhere. No single organization alone will develop and deploy all the solutions we'll need; we all need to do our part. We're looking forward to continuing to partner with experts around the world and learning what we can accomplish together.