Job-training solutions in Europe, the Middle East and Africa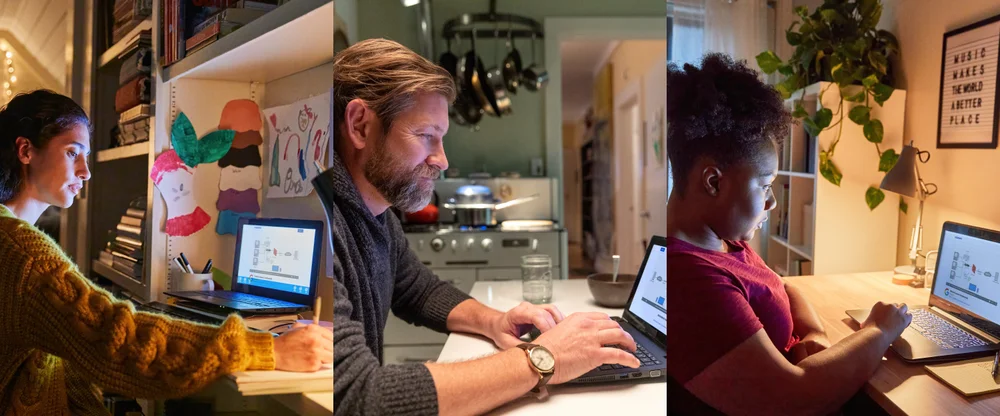 As the pandemic accelerates changes in how and where we work, many of us will need to upgrade our skills or even change careers. Today we're announcing more help, in partnership with expert organizations and with the public sector, building on our experience in training over 17 million people in Europe, the Middle East and Africa over the last six years through Grow with Google.
Even before COVID-19, research by Google and McKinsey showed that more than 90 million European workers may need to develop significant new skills within their current roles, while up to 21 million may have to leave occupations with declining labor needs like agriculture or in-person retail. The global crisis has sped up many of these predicted changes: McKinsey now estimates that 25% more people in Europe may need to transition to new jobs after the pandemic. Many people will need to learn new skills, as almost all growth in labor demand will continue to be for higher skill, higher wage jobs. 
Today, we are announcing three new Google Career Certificates available online on Coursera, which enable people to become job-ready for growing career areas such as IT Support, Project Management, UX Design and Data Analytics. These low-cost programs help people who want to learn online at their own pace, or who may want to change careers and don't have the time or means to access traditional education. They can be completed in under six months, do not require relevant experience or a degree, and are recognized by industry experts and employers. 
These certificates help meet surging demand by workers to get the skills they need to secure good jobs. At the start of the lockdowns, we saw a tripling of demand for online learning, and the interest has been mostly sustained throughout the year, as people need to find new jobs or learn new skills that employers are looking for today — and in the years ahead.
Addressing the challenges of the future of work requires collaboration between governments, companies and community organizations. We are proud to support the European Commission's Pact for Skills, and, as part of our commitment to help people overcome barriers to learning, we will provide scholarships for the certificates for 100,000 people in EMEA. Scholarships will be distributed through local organizations like Fundae and SEPE in Spain, APDC and IEFP in Portugal, the London Borough of Camden in the UK, OAED in Greece, Czechitas in Czech Republic and Slovakia, the Agency for Digital Development (ADD) in Morocco and RootHub in Nigeria. Additional local collaborations will be announced soon. 
We're also focused on ways to address gender and economic inequalities, which have been further widened by the pandemic. Underrepresented groups, low-income workers and women are more exposed to hard-hit sectors, like food service or hospitality, and are therefore more at risk of losing their jobs. Older workers without computer experience also face unique challenges as they struggle more to get back into work. Google.org will allocate 50,000 of these scholarships for people from underserved communities, providing access to people from all backgrounds.
Google.org through an initial €5 million grant to INCO, a global nonprofit organisation, will work with over 50 local nonprofits to provide services like career advice, interview preparation, childcare vouchers and language support. These organisations include Riga Tech Girls, a woman-led nonprofit in Latvia that will distribute scholarships to underprivileged women to help get more women into tech jobs.
While there are people that cannot find a job because they don't have the right skills, 40% of employers in Europe also struggled to find qualified people. Joining policy efforts led by the European Commission and others to help bridge the skills gap between employers and workers, we're committed to gathering companies and organizations who, like us, recognize the Google Career Certificates and openly express their interest in receiving applications from graduates. Certificate graduates can also apply for our apprenticeship programs. 
Technology must help everyone, no matter their location, race, age or education level. Governments and companies must rethink how we equip people with new skills by removing barriers to learning and investing in innovative partnerships — otherwise these inequalities will only grow.  We hope that with these new efforts and the support of our public sector partners, even more people can develop the skills to thrive and continue growing their careers through technology.