How Google is partnering to fight fraud and improve app safety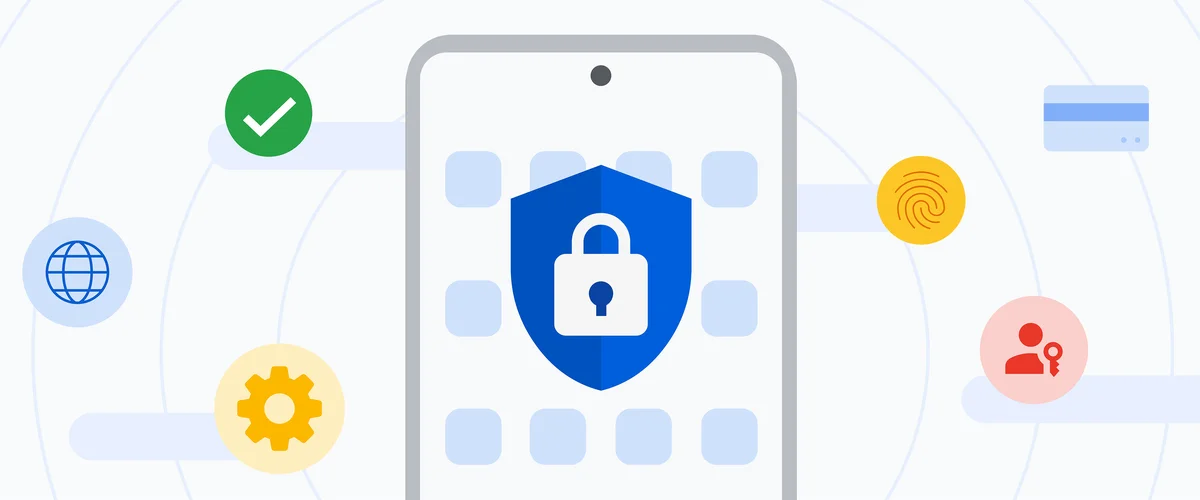 Smartphones have transformed the lives of billions of people, bringing new opportunities, tools and information to users worldwide. However, smartphones have also become a primary attack vector for an increasing number of criminals, who are expanding their efforts to defraud users through mobile financial scams and malicious apps.
Android's top priority is the safety of its users, and we continuously combat emerging security threats and financial scams with robust, multi-layered defenses. Google Play Protect, our built-in malware defense, is the most widely deployed mobile threat protection service in the world, scanning 125 billion apps a day. And it works hand in hand with other protections, like spam and phishing protection in Messages and Gmail, to help protect your data.
As users trust their phones with more sensitive information, we recognized that collaboration with the technology community, in addition to the latest protections, is essential to addressing growing financial fraud and security threats. To celebrate International Fraud Awareness Week, here's a look at how we've been partnering around the world to tackle fraud and improve mobile security.
Working together to raise awareness and educate users
During Cybersecurity Awareness Month in October, we worked even closer with governments, the banking industry and other organizations. Our goal is to raise awareness of mobile security best practices and work jointly on education efforts to help keep mobile users safe.
In Brazil, the Stop and Think: It Could Be a Scam campaign helps educate users on the dangers of scams and fraud.
In Brazil, we're working closely with Febraban, the Brazilian federation of national banks, to support their safety campaign "Stop and Think: It Could Be a Scam." The campaign is designed to help people avoid scams and stay ahead of attackers. We're investing to expand the reach of the campaign and bring it to more Android users throughout Brazil.
This builds on our work earlier this year to educate financial institutions on how to protect against scams. During our Play Security Day in August, we invited 18 banks, including Febraban, to an immersion program on fraud prevention and security solutions focused on financial apps.
The #31Days31Tips campaign uses fun, bite-sized tips to help Thai people stay safe online.
In Thailand, we worked with the Bank of Thailand and Thailand Banking Sector Computer Emergency Response Team (TB-CERT) to help launch the #31Days31Tips campaign aimed at helping Thai people stay safe online through a series of short, fun pieces of advice. Each day, the three organizations released practical safety pointers to help people secure their online accounts, stay away from scams, spot misinformation and safeguard their online privacy.
Android product director Rae Wang discussed Android security at Singapore International Cyber Week
In Singapore, we participated in Singapore International Cyber Week to educate people on our Android defenses and share a new toolkit for users to help spot and fight financial fraud. During Cyber Week, we also organized a forum with close to 60 C-level executives of financial services companies. We shared our efforts in combating scams and the tools we have in place that can help prevent malicious mobile security attacks. In an effort to engage government agencies to build their capabilities in fighting scams, we also provided a hands-on technical session to help identify opportunities to improve detection, technical analysis and response capabilities.
Google launched DigiKavach in India to help develop new countermeasures against scammers
In India, we are coordinating with government agencies to address financial fraud while launching our own initiatives to address pressing issues. At Google for India, we announced DigiKavach, a new program that studies scamming methods and develops and implements new countermeasures with partners. As part of this effort, we have partnered with the industry, including the Fintech Association for Consumer Empowerment to help us combat predatory lending apps on Play in India.
Uniting to protect Android users around the world
We believe collaboration is essential to protect users from mobile security threats and fraud. We are committed to partnering with governments, partners and other stakeholders to improve user protections and educate users about how to stay safe. We are constantly improving our detections and capabilities, and we look forward to continuing to work across the industry to make the Android ecosystem more secure for users.