Reach more customers with Local Services by Google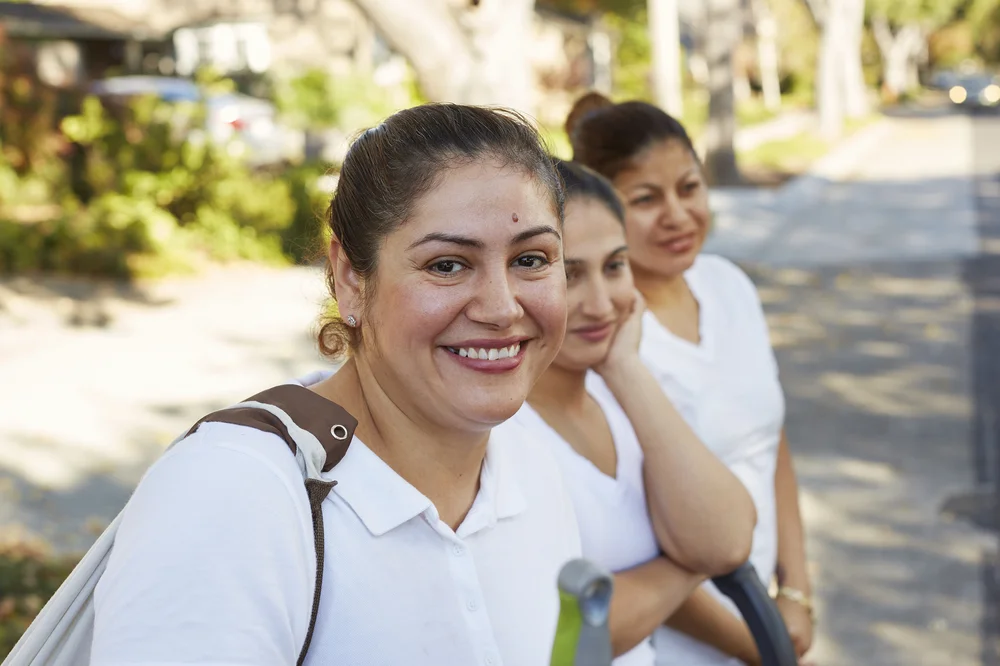 When people need a plumber or a locksmith, they search online for a business nearby. With Local Services by Google, businesses like yours can show up at the top of Search, so that you can reach local clients right when they're interested, and book more jobs.
Today we're announcing that Local Services, previously in a pilot as Home Services, is running in 17 cities across the U.S., and will be available in 30 major metro areas by the end of 2017.

Local Services unit with results for the search query "house cleaning in Menlo Park"
All Google Guaranteed businesses that appear in Local Services are background checked and display a badge of trust, which limits deceptive advertisers, elicits trust among users and highlights quality businesses. Once on the platform, you can make a personalized profile page that displays your reviews, contact info, and unique aspects about your business like being eco-friendly or family-owned. Potential clients can view your profile and make a decision and get in touch right away. You only pay for leads that are relevant to the services you offer, and it's easy for you to turn your ads on and off so you get leads when you want them.
How Local Services became a "game changer" for one small business
Luis Gonzalez, owner of Roses Cleaning Corporation
Luis Gonzalez started his cleaning company in 2010, after being laid off in the wake of the financial crisis. At first, Luis vacuumed the hallways in his apartment building for $100 off his rent.
Realizing there was a demand for local cleaning services, Luis created a website and founded Roses House Cleaning Services, nicknamed after his wife.

In the beginning, Luis used online directories to advertise locally, but a year ago he started using Local Services and saw an immediate jump in calls.

While a $300 newspaper ad might yield three calls from potential customers, Luis says, "I get 3-5 calls every day through Local Services." He calls the service a "game changer," that has sustained and grown his business—now he doesn't have to worry about getting enough jobs to fill his schedule each week.


The Local Services mobile app is available on Android and iOS
Booking appointments and tracking real results on-the-go
Luis uses the Local Services app to manage leads from his phone throughout the day, making it easy to integrate into his existing workflow. He can answer questions right away, giving customers the individual attention that keeps them coming back. Luis can track the number of leads he's received and how they're converting to jobs, right from the app.

He also uses the Local Services app to manage his budget and track calls on the go. Luis says, "If they're not repeat customers, all the new calls are coming from Google." When he's too busy, it's easy for Luis to turn the ads off so he only gets leads when he wants them.

With the consistent flow of business and the help of Google, Roses Cleaning has grown. They've recently hired two new employees to keep up with the demand.
Luis has hired two new employees to keep up the calls from Local Services
Small businesses all over the U.S. are using Local Services to bring in more calls from new customers who are actively looking to book service providers through the platform. Iftah Sagi, the owner of IVS Security in Atlanta says he gets about eight calls a day from customers that found his business through Local Services. Dan Travers, the owner of 1-800-ANYTYME Plumbing, Heating and Air, says his booking rates are up by almost 70% since joining Local Services. Both owners have also hired additional employees to keep up with the increase in call volume, just like Luis.
We're passionate about helping small businesses like Roses Cleaning, IVS Security, and 1-800-ANYTYME reach new customers directly and grow their business. You can sign up to be one of our service providers here.