How we're using AI to help address the climate crisis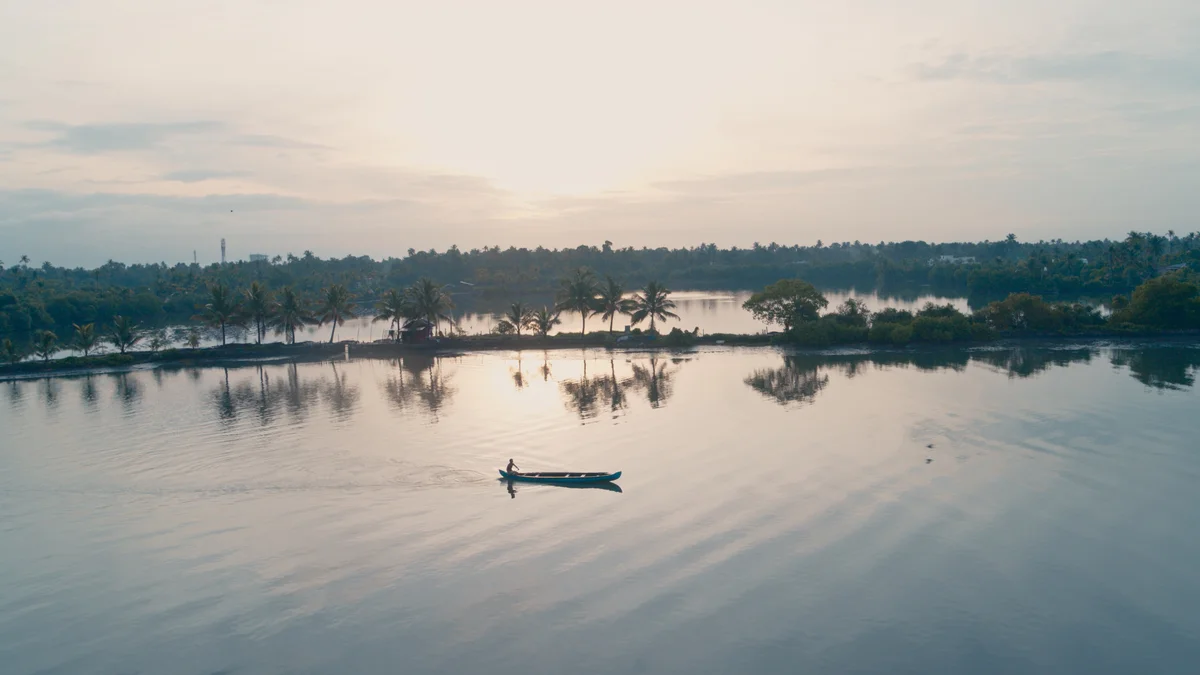 Communities around the world are facing the effects of climate change — from devastating floods and wildfires to challenges around food security. As global leaders meet in Egypt for COP27, a key area of focus will be on how we can work together to address the climate change crisis and implement sustainable solutions. At Google, we're investing in technologies that can help communities prepare for and respond to climate-related disasters and threats.
Tools to alert people and governments about immediate risks
Natural disasters are increasing in frequency and intensity due to climate change. As part of our Crisis Response efforts, we're working to bring trusted information to people in critical moments to keep them safe and informed. To do so, we rely on the research and development of our AI-powered technologies and longstanding partnerships with frontline emergency workers and organizations. Here's a look at some of our crisis response efforts and new ways we're expanding these tools.
Floods: Catastrophic damage from flooding affects more than 250 million people every year. In 2018, we launched our flood forecasting initiative that uses machine learning models to provide people with detailed alerts. In 2021, we sent 115 million flood alert notifications to 23 million people over Search and Maps, helping save countless lives. Today, we're expanding our flood forecasts to river basins in 18 additional countries across Africa, Latin America and Southeast Asia. We're also announcing the global launch of the new FloodHub, a platform that displays flood forecasts and shows when and where floods may occur to help people directly at risk and provide critical information to aid organizations and governments. This expansion in geographic coverage is possible thanks to our recent breakthroughs in AI-based flood forecasting models, and we're committed to expanding to more countries.
The new Google FloodHub at g.co/floodhub shows forecasts for riverine floods. Forecasts are now available in 18 additional countries: Brazil, Colombia, Sri Lanka, Burkina Faso, Cameroon, Chad, Democratic Republic of Congo, Ivory Coast, Ghana, Guinea, Malawi, Nigeria, Sierra Leone, Angola, South Sudan, Namibia, Liberia, South Africa.
Wildfires: Wildfires affect hundreds of thousands of people each year, and are increasing in frequency and size. I experienced firsthand the need for accurate information when wildfires occur and this inspired our crisis response work. We detect wildfire boundaries using new AI models based on satellite imagery and show their real-time location in Search and Maps. Since July, we've covered more than 30 big wildfire events in the U.S. and Canada, helping inform people and firefighting teams with over 7 million views in Search and Maps. Today, wildfire detection is now available in the U.S., Canada, Mexico and parts of Australia.
The location of the Pukatawagan fire in Manitoba, Canada.
Hurricanes: Access to authoritative forecasts and safety information about hurricanes can be life-saving. In the days before a hurricane in North America or a typhoon in Japan, detailed forecasts from authoritative sources appear on SOS Alerts in Search and Maps to show a storm's predicted trajectory. We're also using machine learning to analyze satellite imagery after disasters and identify which areas need help. When Hurricane Ian hit Florida in September, this technology was deployed in partnership with Google.org grantee GiveDirectly to quickly allocate aid to those most affected.
Managing current and future climate impacts
Climate change poses a threat to our world's natural resources and food security. We're working with governments, organizations and communities to provide information and technologies to help address these changes.
AI already plays a critical role in addressing many urgent, climate-related challenges. It is important that we continue to invest in research and raise awareness about why we are doing this work. Google Arts & Culture has collaborated with artists on the Culture meets Climate collection so everyone can explore more perspectives on climate change. And at COP27 we hope to generate more awareness and engage in productive discussions about how to use AI, innovations, and shared data to help global communities address the changing climate.