How we're helping people and cities adapt to extreme heat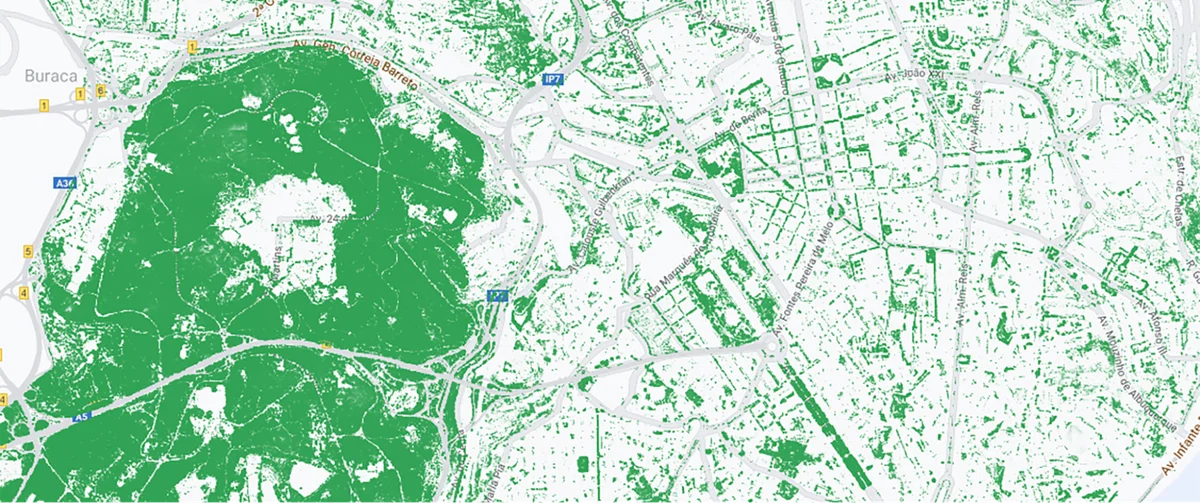 Extreme weather events — like prolonged heat waves and flooding from large storms — are becoming more frequent in more places, in part because of climate change.1 As these occurrences increase, we're finding ways our technology can help people and cities mitigate the risks — from tracking wildfires with satellite imagery and using machine learning to improving the accuracy of flood alerts.
Today, we're sharing a set of initiatives focused on helping communities prepare for and adapt to the effects of rising heat. This includes new extreme heat alerts on Search to keep people safe and AI-powered tools to help communities handle hotter temperatures. Plus, we're supporting more organizations that are taking action to address extreme heat.
Keeping people safe during heat waves
Every year extreme heat kills nearly 500,000 people, and heat-related deaths are on the rise.2 To stay safe during extreme weather events, people often turn to the internet with questions. In fact, in July 2022, search interest in heat waves reached a record high globally.
To surface authoritative and helpful information in these moments, we're rolling out new extreme heat alerts in Search in the coming months. When people search for information on extreme heat, they'll see details on when a heat wave is predicted to start and end, tips on staying cool, and related health concerns to be aware of — all prominently displayed in Search results. To make sure the information is relevant and accurate, we're working with the Global Heat Health Information Network (GHHIN).
Using technology to keep cities cool
Cities are also looking for ways to prevent "heat islands," which are urban areas that experience higher temperatures due to structures — like roads and buildings — that absorb heat and re-emit it. One strategy to help lower temperatures is increasing tree coverage in these areas. Tree Canopy, part of our Environmental Insights Explorer, combines AI and aerial imagery so cities can understand their current tree coverage and better plan urban forestry initiatives. The City of Austin has already used the tool to prioritize planting trees in vulnerable areas of the city and even used it to help place bus shelters to increase shade.
Today, we're announcing that Tree Canopy has expanded from 14 cities to nearly 350 cities globally — including Atlanta, Baltimore, Buenos Aires, Lisbon, Mexico City, Paris, Sydney, Toronto and more — with plans to expand to thousands more cities this year. With this expansion, Tree Canopy has the potential to help cities create cooler environments for hundreds of millions of people.
The City of Lisbon, Portugal is using Tree Canopy to inform the city's sustainability policies, environmental management and planning.
Another strategy for addressing "heat islands" is building infrastructure that keeps indoor temperatures cooler — like cool roofs. Cool roofs are designed to reflect sunlight and absorb less heat, and they're especially impactful in communities that may not have access to reliable air conditioning. Earlier this month, we shared that we're exploring how our technology — such as AI algorithms and aerial imagery — can help more places implement cool roofs. We're able to map out the solar reflectivity of cities so urban planners and governments can identify what areas would benefit most from cool roofs. We'll soon begin piloting this tool with select cities.
Supporting organizations taking climate action
Extreme heat is a problem we can't tackle alone. Google.org is supporting nonprofit projects that identify which communities are most affected by extreme heat and where there are opportunities to help.
Last year, we announced a $30 million Google.org Impact Challenge — an open call for nonprofits to submit big ideas for climate action. Today, we're announcing the first recipient: World Resources Institute (WRI). WRI will receive $5 million to support its project which will use sensors, satellite imagery and AI to close data gaps, model air temperature, humidity, surface reflectivity, tree cover and heat vulnerability. Alongside Google's efforts, WRI's project will help decision-makers understand where to implement cool surface infrastructure — such as trees and reflective surfaces — to reduce the impact of extreme heat.
To support work happening at the local level, Google.org is funding work from the national organization, American Forests, to expand its suite of free urban forestry tools for cities to use to help address disparities in tree coverage. Similarly, we're funding work from Resilient Cities Catalyst through the ICLEI USA Action Fund to create an AI-driven heat-energy vulnerability index that will help cities — starting with Pittsburgh, PA — make equitable decisions about green infrastructure investments. Both organizations will use Google's Tree Canopy tool for their work.
Together, these efforts will help people and communities around the world adapt to rising temperatures. We'll continue to find new ways our technology and tools can bring relevant and timely information about extreme weather to billions of people, and can help cities and organizations build infrastructure that mitigates the effects of a changing climate for everyone.