How Sidewalk Labs is helping make cities more sustainable in 2022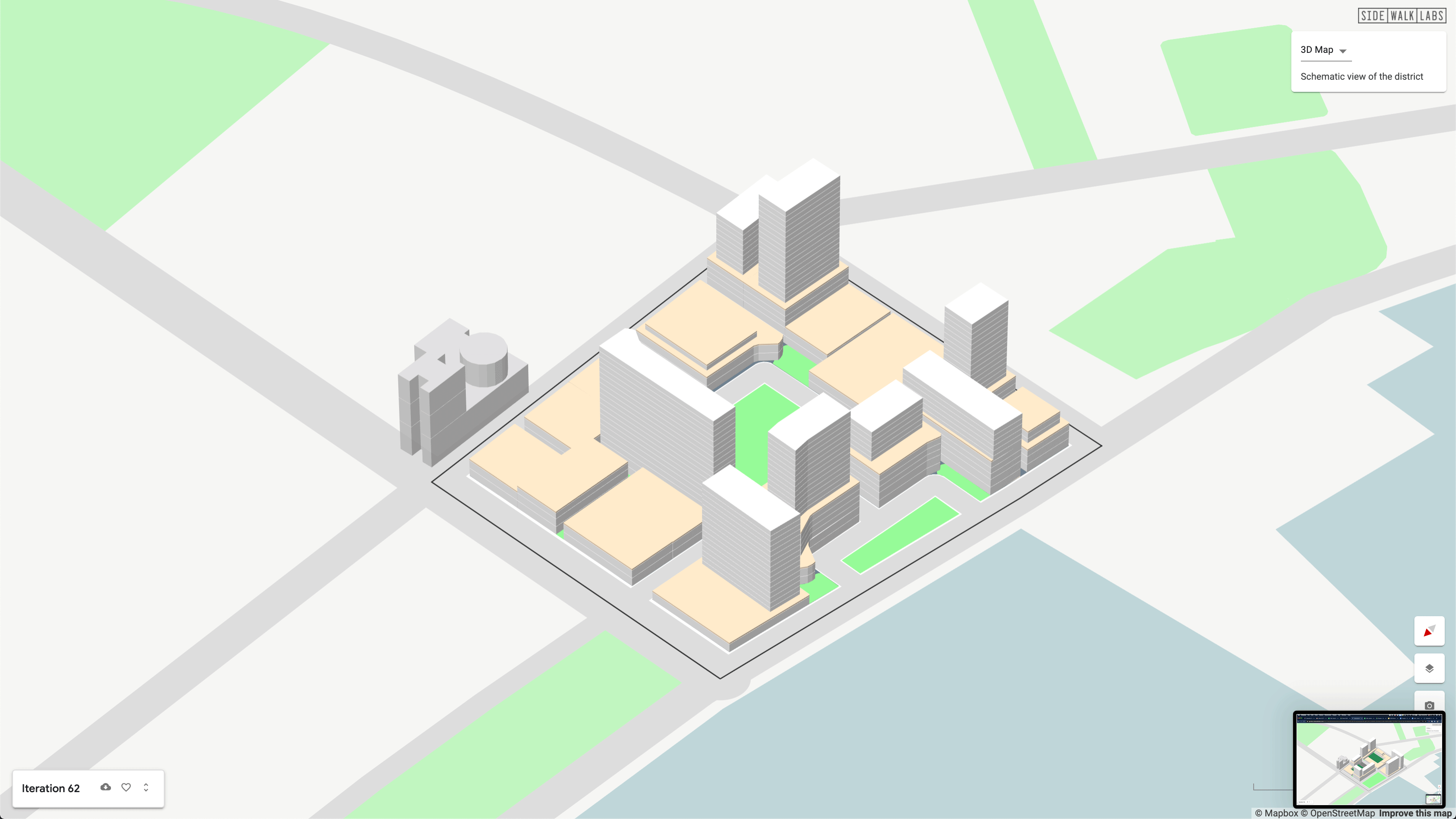 In December 2021, we announced that Sidewalk Labs would join Google. Since then, we've continued to work on products that can help make cities of the future more sustainable and equitable for all. Our work is vital as the need to curb climate change becomes more urgent: 70% of CO2 emissions stem from cities. Alongside efforts like Environmental Insights Explorer, Project Sunroof, Google Maps and Google Earth, we're proud to be a part of Google's efforts to help 500 cities reduce 1 gigaton of carbon emissions annually by 2030.
Here's a look at what Sidewalk Labs has been up to in 2022.
Helping building owners and tenants live more comfortably
Mesa, our product that helps commercial buildings reduce carbon emissions, added leak detection and air quality monitoring to its capabilities over the last six months. Owners and tenants can now use these features to help prevent costly water damage and create more comfortable spaces for their occupants.
MoMA PS1 in New York City recently began using Mesa to maintain optimal temperature and humidity levels in its spaces to better preserve its contemporary art installations.
Here's another example: New Land Enterprises, a real estate development and property management company in Milwaukee, Wisconsin, used Mesa to reduce total energy use by 33% and increase occupant comfort by 50% in its buildings. Mesa preconditions their space to make sure the temperature is within a comfortable range right when occupants arrive — all while using minimal energy.
Designing better places for both people and the environment
Delve helps real estate teams and cities create and compare thousands of design options for a city block or neighborhood. This year Delve launched new capabilities, including the ability to evaluate the most efficient use of any site within minutes, speed up and enhance design generation with contextual site information, and measure the sustainability and quality of life impact of the project on the surrounding neighborhood.
Developers and cities have used Delve on both sides of the planning process. In a recent affordable housing project in Ambur, India, affordable housing developer Vilasini was seeking to maximize the number of affordable residential units, while minimizing the cost of development. Using Delve, the developer was able to identify a design that created an additional 322 affordable units, while meeting project goals for open space, natural ventilation and daylight.
Chilean urban developer, Las Salinas, used Delve to explore possibilities for a historic brownfield near the seafront in the city of Viña del Mar, Chile. Las Salinas, in an open process with the surrounding neighborhoods and communities, wanted to discover and compare different combinations of residential, retail, commercial, and cultural uses for the land and how they might optimize open space and views of the ocean from the site. With Delve, the city was able to understand the various possibilities and the positive impact they would have on the city.
Making better use of parking spaces
We also have a set of parking products called Pebble, which helps cities and developers understand where parking is needed and when to reduce the number of total spaces needed. These spaces can then be reallocated to create more walkable neighborhoods. This year, Sea Breeze Properties used Pebble to plan a dynamic parking allocation system at their North City project in San Diego, using the parking data to help residents, employees, visitors and students use fewer spaces.
The Pebble team continues to support existing partners. We've renewed our relationship with the City of Aspen, Colorado, which is using Pebble to help reduce congestion and improve safety by better managing truck deliveries downtown.
At Sidewalk Labs, improving quality of life is at the heart of everything we do. We're so proud of the work we've accomplished as a startup, and we're equally proud of the products we've launched and the customers we've helped as part of Google. We hope you're just as excited to come along for the (low-carbon) ride.