Sustainable living tips for life at home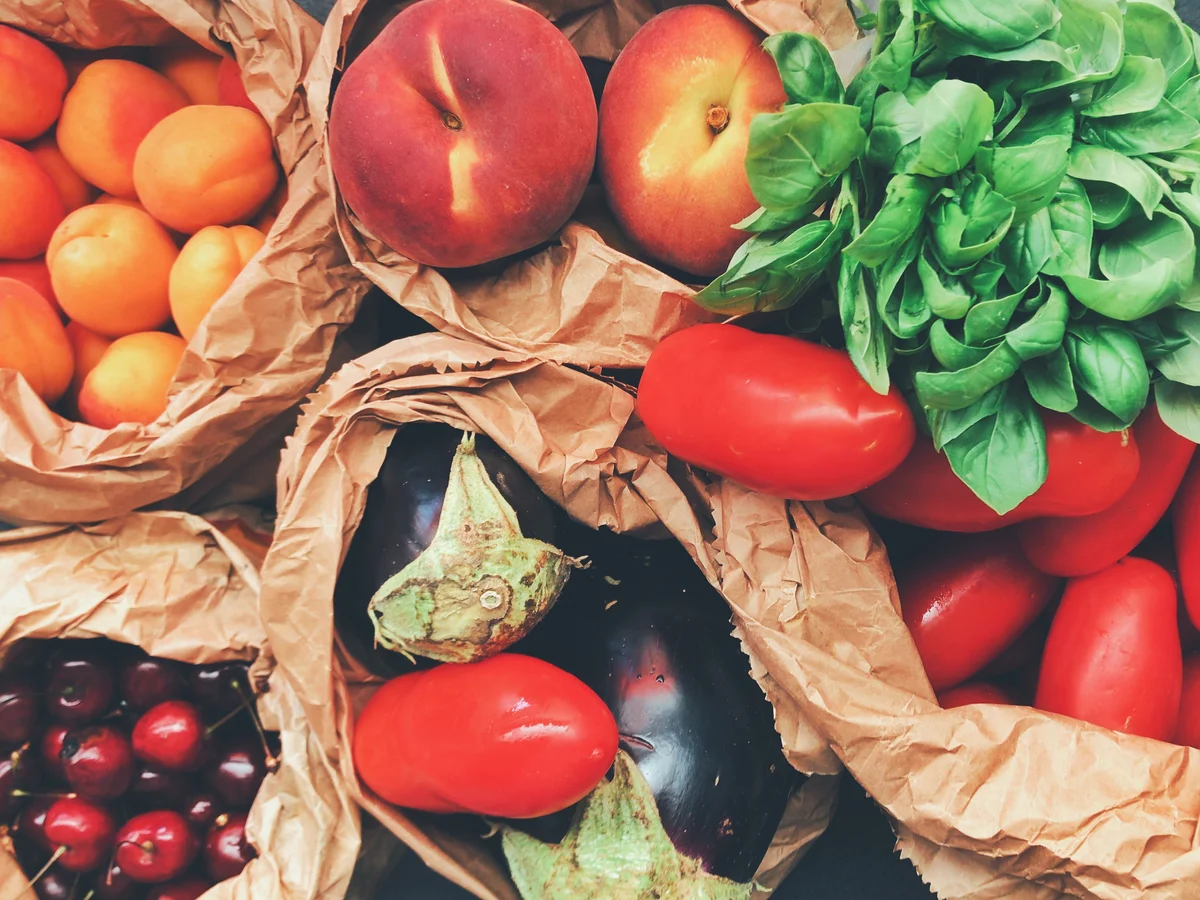 At Google, sustainability starts at home. We strive to build sustainability into everything we do. Today, we shared that we matched 100% of our energy use with renewable energy purchases for the third year in a row. On Earth Day and every day, we are committed to helping everyone build a more sustainable world, and part of that means making it easier for everyone to make environmentally friendly choices. According to Google Trends, over the past 90 days search interest in "How to live a sustainable lifestyle" has increased by more than 4,550%. To celebrate Earth Day while many of us are finding our new normal while sheltering in place, I wanted to share some of my favorite simple sustainability tips.
Save the planet, save some money
If I told you that putting your groceries away in the right place, freezing your leftovers, using the dishwasher (instead of washing dishes by hand) and turning down your water heater just a few degrees could help protect the environment, you might think that sounds too simple. But our greatest impact on the planet comes from just three things: food, water and energy usage. If we each make a few small changes, we can all make a big difference (and save money while we're at it). Our Your Plan, Your Planet tool has more simple tips you can use in your home.

Advice from Nest and Assistant
Nest Thermostat owners have saved over 50 billion kilowatt hours of energy since we first introduced the device, which comes to $3 billion in energy bill savings. In honor of Earth Day, the Google Assistant can help you save even more. Just say "Hey Google, give me an Earth Day tip" for simple ways you can save energy, like changing the temperature on your Nest Thermostat by just a few degrees until the leaf symbol pops up, so you know you're saving energy.
Get the buzz on bees from today's Doodle
See what all the buzz is about in today's interactive Earth Day Doodle, made in collaboration with The Honeybee Conservancy. Guide your bee to pollinate flowers while learning fun facts about bees and how they help the planet. Even while social distancing, there are several things you can do to help, like supporting your local beekeeper, planting a pollinator garden or creating a bee bath.
A little "how to" help 
Recently, we've seen a spike in "how to" sustainability queries related to food, recycling and composting. If you're in the U.S. or Canada, you can ask your Google Assistant how to recycle specific items and you'll get local city and town specific answers. You can also check out our curated YouTube Earth Day playlist where you can learn how to compost, fix old clothing or turn those leftovers into a new meal. 
"How to freeze" has been a particular popular question. Here are a few of the answers I found particularly helpful:
How to freeze milk? Place the milk in your freezer in its original plastic container or glass freezer-safe container. Make sure to leave room to allow the milk to expand, so remove some milk if needed. When you're ready to use the frozen milk, allow it to thaw in the fridge.

How to freeze eggs? To freeze whole eggs, you simply mix the eggs together and pour the mixture into either an ice cube tray, or a freezer-safe container or bag. If you will need to use individual eggs, it would make more sense to make sure each ice cube tray holds only one egg so that you can easily separate them.

How to freeze broccoli? Broccoli—florets and stems—must be blanched for effective freezing. If you freeze it raw, you'll wind up with bitter, drab green, shriveled stems. Blanching or steaming preserves the bright green color and tasty flavor. You can either blanch in boiling water for three minutes or steam for five minutes.
Enjoying planet Earth from wherever you are 
With travel plans paused, national parks temporarily closed and a collective effort to stay socially distant, the world feels a bit out of reach right now. While there's no substitute for the real thing, virtual vacations are a great way to experience our planet from wherever you are sheltering in place using Google Earth. 
If you're seeking natural beauty, explore the most enchanting forests, striking waterfalls, or unusual lakes around the globe. For those interested in the other creatures that share our planet, learn about the kākāpō, sea turtles or humpback whales. For anyone interested in a more scientific journey, learn about the ecosystems of the world, understand the impact of keystone species on their habitats, or learn how to be a scientist in your backyard—all you need is your smartphone.
I hope these tips are an easy way to get started. At Google, we know that individual actions collectively can make a big difference, and we're happy to support everyone on their journey to a more sustainable life.