Google Allo
Google Allo helps you find the perfect emoji or sticker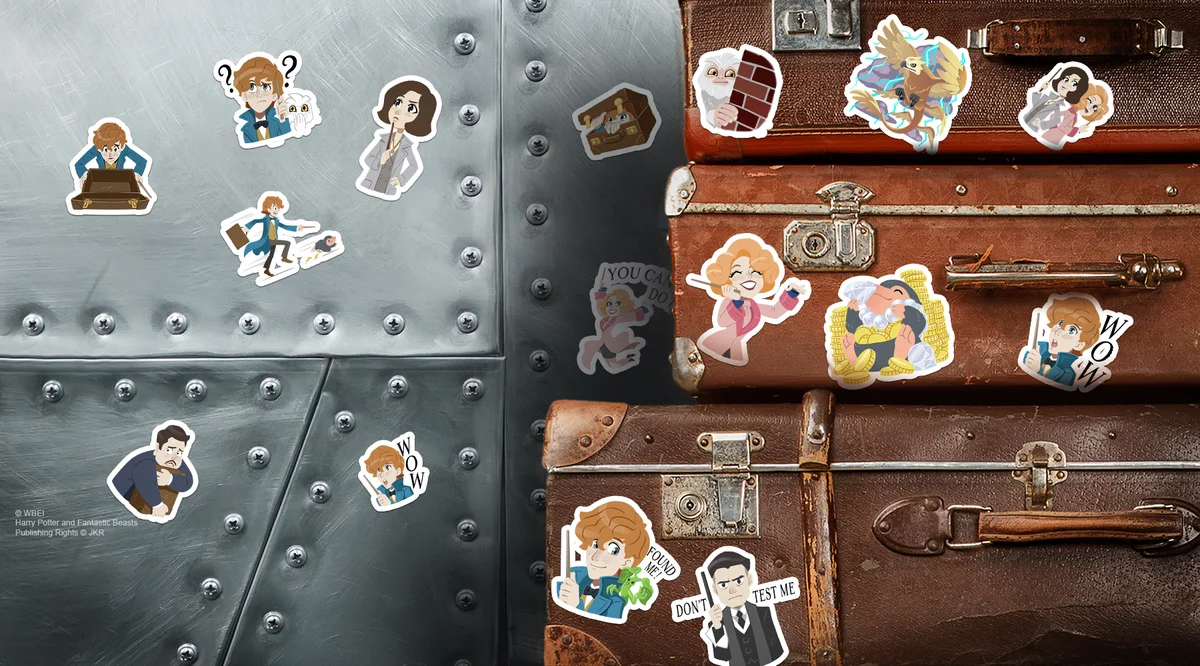 Whether you're laughing or crying, hungry for a burger or ramen, or planning a night out or a night in, sometimes it's just easier to say it with an emoji. Starting today, it's going to be even simpler to find the perfect emojis and stickers in Google Allo. And for the first time, you're going to be able to bring the magic of J.K. Rowling's "Fantastic Beasts and Where to Find Them" right to your chats.

Smart Smiley helps you say 👋
Sometimes you need a little help finding the right emoji. With so many out there, it's no wonder that most of the time, we only use a handful (less than 3%!) of all emojis
1
. That's why we've added a new feature to Google Allo to make it easier to find and send the perfect emoji or sticker. Just tap the Smart Smiley button as you're typing a message, we'll suggest relevant emojis and stickers to help you finish your thought. So if you're planning dinner with a friend, you may see 🍔, 🍕, or 🍤. Or if you type "see you later" we'll offer to complete that thought with 🐊.
Suggestions for stickers and emojis will change based on the words you write and the sentiment of your message. And if you haven't started typing, Smart Smiley offers suggestions based on your conversation so the perfect sticker is just one tap away. We've already been having fun with Smart Smiley on our team -- in fact, it's increased the numbers of stickers we share by 30%!
"Fantastic Beasts" stickers

After testing your hand at magic, share your adventures with friends with stickers from the Warner Bros. film "Fantastic Beasts and Where to Find Them" now available in Google Allo. We're bringing the wizarding world directly into your chats with stickers inspired by the film.

We've also added a new feature to help you discover new sticker packs. When a friend sends you a sticker from a pack you don't have yet, you can tap on that sticker to quickly download the pack.
Fresh themes for your chats
To help you match your conversation to your mood, we've added background themes for your chats. Whether you're feeling more "Watermelon" or "Sorbet," choose from a range of backgrounds to compliment your style.
Google Allo is available for download on Android and iOS. We are beginning to roll out these new features today, and they will be available worldwide over the next few days. Smart Smiley will be available in English to start with and will come to more languages over time.
(1) Source: Emojitracker, November 2016