12L: A new look for Android's larger screens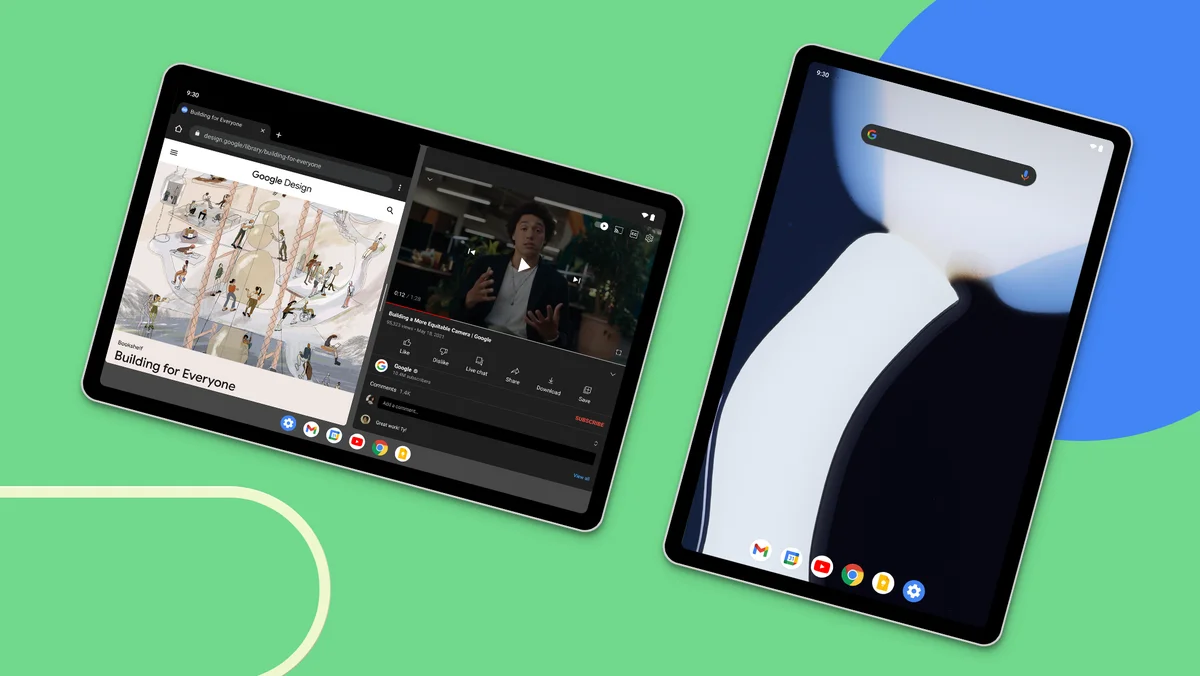 Tablets and foldables are my favorite devices for content and productivity. The large, portable screens are easy on the eyes and the perfect way to watch a movie, answer emails or video chat.
On tablets, we introduced Kids Space and Entertainment Space for the whole family to watch content, and spotlighted apps to stay connected, entertained and productive. And on foldables, we brought the best of Google to Samsung Galaxy Z Fold3 5G and Galaxy Z Flip3 5G devices.
Today we're introducing 12L, an update to Android 12 with features that will make tablets and foldables simpler and easier to use.
A new layout for easier viewing
The bigger the screen, the more space there is for relevant information. With 12L, we're optimizing the display for the home screen, lock screen, notification shade, device set-up screens, settings and beyond, so they look even better on tablet and foldable screens.
For example, we heard from you that the most common reason for swiping down to your notification shade is to check and clear your notifications. On 12L, we moved notifications and quick tiles to their own dedicated columns to give you more space to view and swipe away your notifications.
When setting up a new device, you'll also be able to see more information with a two-column layout. And, you'll be able to make changes to features in your Settings without having to go in and out of each section. Let's say you're looking to change the wallpaper on your device — select "Wallpaper & style" from the navigation panel and make your pick on the side, all in one view.
A taskbar to get more done
We've added a taskbar to help multitaskers launch and switch between apps on the spot. You can also drag-and-drop any app from the taskbar to enter split-screen mode so you can do two things at once. You can watch a YouTube video while you scan the news, or search for accommodations for an upcoming trip in a Chrome browser while you view its location in Google Maps.
Starting later this year, we'll bring 12L to your favorite tablets and foldables with planned updates from Samsung, Lenovo and Microsoft. And we'll continue to build more features and functionalities to help you make the most of your larger screen devices in Android 13 and beyond.