New devices and more: what's in store for the Google Assistant this year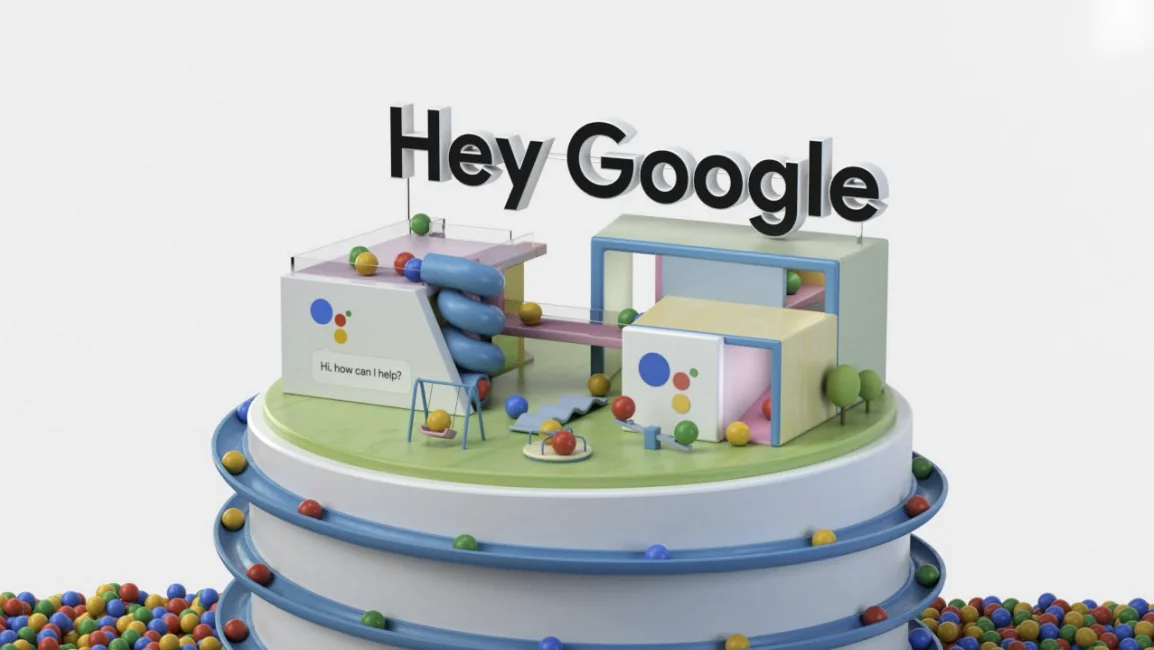 The Google Assistant is your personal Google. It lets you have a conversation and ask about everything under the sun and, best of all, it's available wherever you need help—at home or on the go. Over the past year, we've been working to bring the Assistant to more devices in more places and now it's available on more than 400 million devices.
Tuesday marks the start of the Consumer Electronics Show in Las Vegas, NV, and we'll be there to showcase some of the exciting stuff we have in store for 2018. So if you're at CES, stop on by the Google Assistant Playground (Central Plaza-21). Here we go!
At home
The Google Assistant gives you an easy, hands-free way to control your home, whether it's helping you dim the lights from the comfort of your couch or play your dinner party playlist. It's already lending a helping hand in speakers like Google Home, Mini and Max. In fact, we've sold more than one Google Home every second since Google Home Mini started shipping in October. And with so much excitement around speakers, we're making the Assistant even more available—this week we're announcing that the Assistant is coming to new voice-activated speakers from Altec Lansing, Anker Innovations, Bang & Olufsen, Braven, iHome, JBL, Jensen, LG, Klipsch, Knit Audio, Memorex, RIVA Audio and SōLIS.
But there are also moments when a screen would make the Assistant even more helpful, like when you need to learn how to cut a pineapple, and the best way is to watch a video. Today, we're announcing that the Assistant is coming to smart displays. These new devices have the Google Assistant built in, and with the added benefit of a touch screen, they can help you get even more done. You can watch videos from YouTube, video call with Google Duo, find photos from Google Photos and more. You can also get recommendations for your favorite content, right on the home screen.
Starting later this year, the Assistant is coming to new smart displays from four companies, including JBL, Lenovo, LG and Sony. To learn more about how smart displays were built, visit the Android Developers blog.
Last year we brought the Assistant to Android TV devices including NVIDIA's SHIELD TV and Sony's Android TVs, so you can find the latest blockbuster, stock up on snacks with Google Express and set the perfect movie watching mood lighting. We will continue to roll out the Assistant to existing Android TVs such as AirTV Player, Bouygues Telecom, Free, LG U+, TCL, Skyworth and Xiaomi. And, this week, Changhong, Element, Funai, Haier, Hisense and Westinghouse are announcing new Android TVs with the Google Assistant. Plus, we've worked closely with LG to integrate the Assistant into the new line of LG TVs in the coming months.
And, across all your devices, the Google Assistant is making your home even smarter. The Assistant now works with over 225 home control brands and more than 1,500 devices, including a bunch of new ones from Abode, Crestron, Gourmia, Insteon, Kohler and Yonomi. With these integrations, millions of new smart home devices are being connected to the Assistant every month, so you can stay in control, whether you want to heat up the house, check on the laundry or make sure you locked the back door.
On your phone and headphones
The Google Assistant is available on your Android phone, iPhone, and headphones, helping you when you're on the go. And this week we're announcing that over the coming year, more headphones are on the way from Jaybird, JBL, LG and Sony. These headphones are optimized for the Google Assistant; once you pair them to your phone, you can talk to the Assistant instantly with just the touch of an earbud, whether you want to skip a track to hear the next song, get notifications, or hear and respond to your messages.
In your car
The Assistant can also help you in the car, so that you can keep your hands on the wheel and eyes on the road. Starting this week in the U.S., the Assistant is coming to Android Auto.
Android Auto is available in tens of millions of cars on more than 400 models from 40+ brands, including Ford, General Motors, Nissan, Volkswagen and Volvo. With the Assistant in Android Auto, you can listen to your playlists from apps like Spotify or Google Play Music, get quick directions from Google Maps or Waze, and send or receive messages from services like WhatsApp. And soon, you'll be able to reserve a parking space with SpotHero or order your favorite handcrafted drink or food from Starbucks—all from the road.
You can use the Assistant in Android Auto on your car display by connecting your Android phone to a supported car—or you can use it on your phone screen in any car. And we're working with auto makers to integrate the Assistant directly into their cars—no phone required.
With the Assistant on your phone, speaker or TV, you can also check your fuel level, lock doors, and more. This feature is already available on cars from BMW, Mercedes-Benz and Hyundai—and today we're announcing that it'll be coming to cars from Kia and Fiat Chrysler Automobiles.
Always ready to help
Since the Assistant can do so many things, we're introducing a new way to talk about them. We're calling them Actions. Actions include features built by Google—like directions on Google Maps—and those that come from developers, publishers and other third parties, like working out with Fitbit Coach. So finding photos with Google Photos would be one Action while meditating with Headspace would be another. All in all, today there are more than a million Actions you can take with your Assistant.
To help you discover the Actions available on the Assistant, we have a new directory page. You can also explore them with your Assistant on your Android phone or iPhone —just go to your Assistant, select the blue icon in the corner and dive in. And we bet you'll find a few gems you never knew the Assistant could do. And the best part? We're always adding more Actions.
That's our news for the day. We're just a few days into the new year and continuing to make the Assistant more helpful and more available, no matter what device you're using. We can't wait to see what you do with the Assistant this year.