Chrome enterprise
5 insider tips for deploying Chrome OS in your business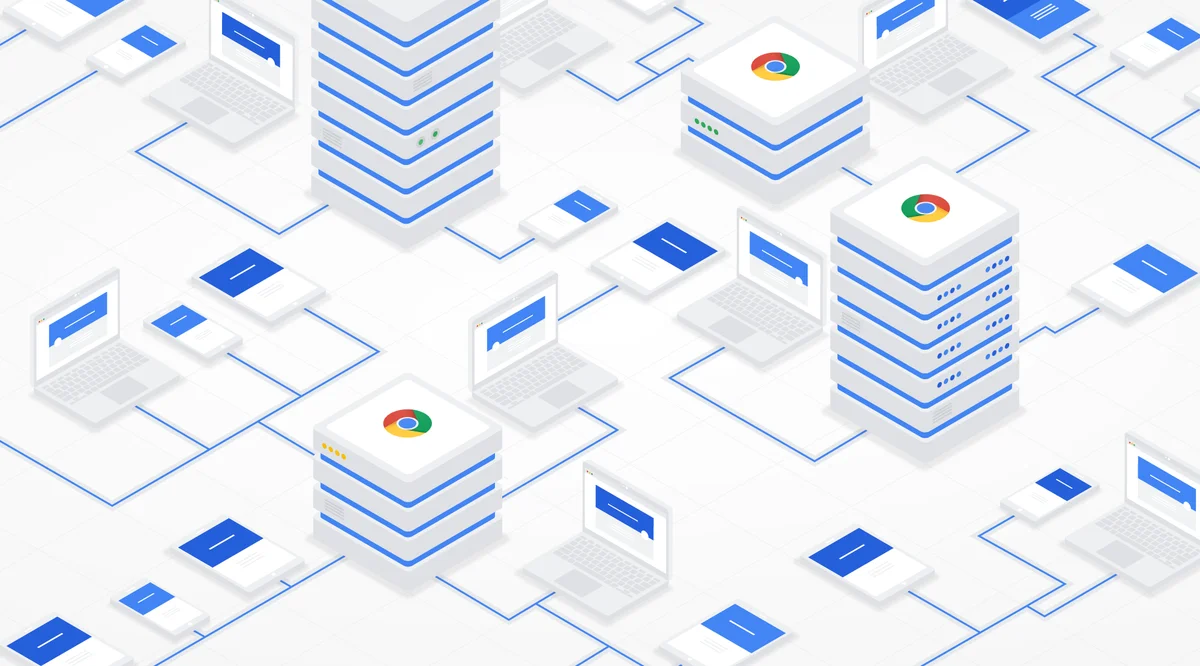 With a broad range of policies and device management options, Chrome OS was designed to be a modern, flexible tool that helps organizations get things done. And more businesses, both large and small, are bringing Chrome OS to their workplaces to take advantage of its speed, simplicity, and security. If you're considering a Chromebox or Chromebook deployment for your organization, you might be wondering how to get started.
Your best bet is to start with the Google Chrome Device Deployment guide. Once you've given that a look, here are a few insider tips to help you roll out, configure, and manage Chrome OS to save time and money.
1. Pre-configure your device management options ahead of time.
Before deployment, you'll want to fully understand what your workforce and business areas need so you can pre-configure devices and employee accounts using Chrome Enterprise with the right tools to be productive on Chrome OS.
Chrome Enterprise gives you a lot of flexibility in your configuration options. You can stick with our defaults, or fine tune more than 200 different policies in the Chrome management console. And if you work with an enterprise mobility management (EMM) partner, you can use their configuration tools separately or in conjunction with the Admin Console. Policies are automatically applied when your users first log in to to an enrolled Chromebook or Chromebox, so this pre-deployment effort gets them up and running quickly.
2. Take time to review how your users and organizations are currently managed.
Whether you work for a large enterprise or a small business, chances are you'll need to grant access to company data or apps to specific teams or job functions. Before deploying Chrome Enterprise, we recommend carefully reviewing organizational units and their access levels with management. Outlining this information upfront can speed up deployment because you can pre-configure settings for organizational units instead of managing settings for each individual user.
Pro-tip: Already using Microsoft Active Directory (AD)? You can integrate it with Chrome Enterprise devices and groups to save time.
3. Run the Chrome OS Beta channel on a few devices.
Chrome OS offers three software channels: Dev, Beta and Stable. While we recommend rolling out Chrome OS devices on the most current Stable channel to employees, you might also consider having a few Chromebooks or Chromeboxes on hand running on the Beta channel. This lets you preview platform changes in flight and test any impact that changes might have on the apps and websites your workforce relies on. Bonus: it can also help your support team anticipate questions employees may have about new features once changes migrate from the Beta to Stable channels. Check out this support page to learn more on how to switch between software channels.
4. Consider using managed Google Play to boost productivity with mobile apps.
Managed Google Play on Chrome OS can be a useful tool for employees. By providing access to Android apps on supported devices, users get access to a wider range of software to help them be productive—like Microsoft office, Evernote and many others.
You don't need to grant access to the full Google Play Store—you can allowlist specific Android apps in the Chrome management console. You can also configure Chrome OS devices to automatically install certain apps if that's a requirement. And it may make sense to create an intake process like a Google Form to easily capture app requests so  you can quickly review.
5. Evaluate if you are equipping your workforce with the right technology
Employees use their devices in different ways, often with different needs. Some employees want a travel device. Others need access to data while they're in the field. Still others want a device that allows them to collaborate and be productive without disruptions. We designed Chromebooks to be cloud-native devices with functionality that meets a broad range of needs. All Chrome devices, for example, have front-facing cameras and are now standardized on USB-C, so you don't have to carry multiple chargers. Storage can happen in the cloud, so you don't have to worry about device memory. And there are a wide variety of form factors so you have the choice of the best model for the job.
More to come
We hope this helped you determine the best deployment strategy for your organization. There'll be more updates to come, plus stories from other businesses that have deployed Chrome in their organizations—and what they learned. In the meantime, you can get started by reading about
Chrome Device Deployment
or browsing our
Quick Start Guide
.