Chrome enterprise
How Mako Invent discovered lean growth with the help of Google Chrome Browser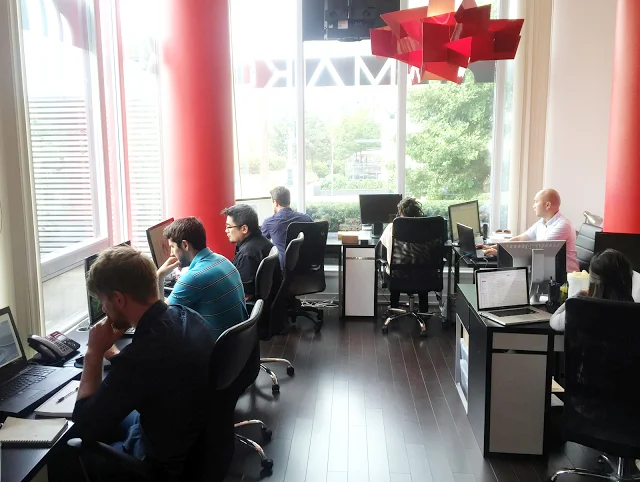 Editor's note: Today we hear from Kevin Mako, founder of both Mako Invent, a product development firm that provides design, prototyping, manufacturing, distribution and patenting services to inventors and Mako Design, a firm that provides industrial design, engineering and electronic hardware development services to consumer electronics manufacturers. Read why Mako Invent and Mako Design employees work in Chrome browser and Google Apps to help clients bring new products from idea to market.
I'm an entrepreneur at heart: in high school, I sold golf shirts out of the trunk of my car, and in university I began sourcing products overseas. These experiences taught me that many inventors need help turning their ideas into full-fledged businesses. In 2006, before I graduated from university, I started Mako Invent to do just that. In the past year alone, we launched more than 150 products from keyboards to stoves to razors and screwdrivers. We're now a 25-employee company with offices in Toronto, Austin and London.
We rely on 
Google Chrome browser
 to operate as a nimble and growing team. We spend much of our time working in web-based apps, so we're almost always using Chrome browser. I can pre-install bookmarks for new employees using Chrome browser, so my team can instantly access design prototyping, CRM and engineering tools from within the browser in one click. I also bookmark design publications 
Core77
 and 
Invention Magazine
 to encourage them to keep up with industry news. This means the team can easily and reliably access information as they're designing a new product.
Chrome browser also helps us stay organized. It provides the same experience on any device, so employees see the exact same bookmarks and extensions when they switch from desktop to smartphone, and can instantly pick up where they left off from wherever they may be working. Chrome integrates with Google Apps, which is a huge advantage since we use Apps for everything.
Managing Chrome browser is simple and easy. I'm Mako's head of IT as well as its founder, so I'm always looking for ways to save time on maintaining our technology. Chrome automatically updates every six weeks, so I know we're using the latest, most secure version without installing anything. I use 
Google Admin console
 to easily keep track of and manage users, groups and browser settings.
As a small business owner, I'm energized by helping entrepreneurs bring their ideas to life. Google's fast, reliable tools allow me to run a lean business — I can keep IT costs low without sacrificing the quality of the technology we use. With Chrome, I can be a more productive business-owner, and my company can help more early-stage entrepreneurs.