All the best mobile accessories, now for your Chromebook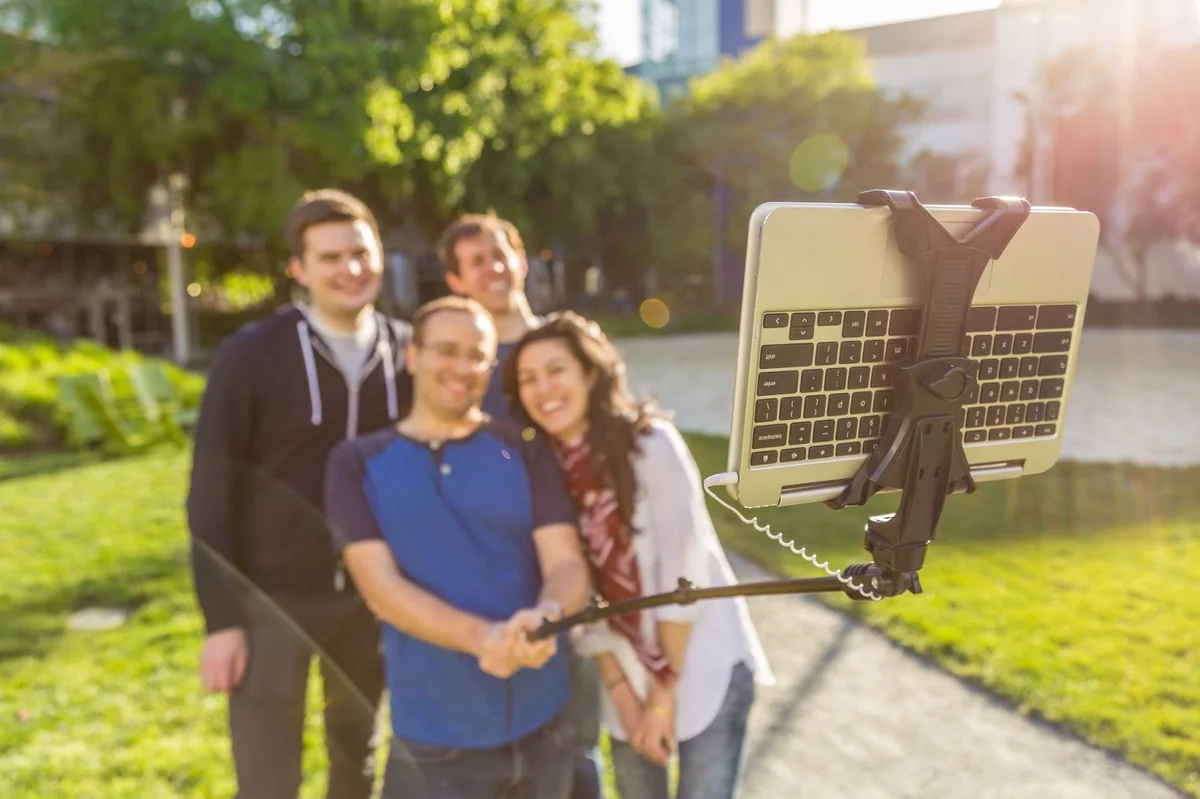 Chromebooks are blurring the line between desktop and mobile with the launch of Google Play store on Chromebooks. Our latest Chromebooks were built from the ground up with this technology. But until now, it wasn't possible to appreciate the full range of experiences Android Apps can offer.
After extensive user research and market analysis, we're excited to introduce a line of mobile accessories for Chromebooks. We've thoughtfully adapted your favorites to capitalize on larger screens and convertible form factors. Here's a sneak peek at a few highlights:
1. Chromebook Groupie Stick
For mobile photography lovers, nothing beats a selfie stick for the perfect shot. But on a tiny phone display, it's sometimes hard to fit the whole group. To take advantage of beautiful, high-resolution displays, as well as great photo editing apps, we've carefully engineered the first Chromebook-sized selfie stick. Never again will you miss the perfect groupie.
In collaboration with the Cardboard team, we're bringing you a new, immersive VR accessory—Cardboard for Chromebooks. Just as affordable and just as mobile, this new version of Cardboard is your gateway to larger-than-life experiences wherever you go. Stay tuned for all the specs so you can turn any large appliance or pizza box into your own Cardboard device.
3. Chromebook Workout Armband
For the dedicated athlete, we're introducing the Chromebook Workout Armband for all your fitness needs. Giant media buttons make it easier than ever to skip songs without taking a pause, and music apps let you take your music offline wherever you go. Whether you're out for a run or in the gym, this armband allows you to really go big with your workout.
Keep an eye on the Google Store for these products and more. The next generation of Chromebooks is here, and we can't wait to bring you all the accessories to make them the ultimate mobile devices.
Update: April Fools! These accessories aren't real, although we're always working on new ways to make Chromebooks more useful on the go. 😉