Your Chromebook gets a little more helpful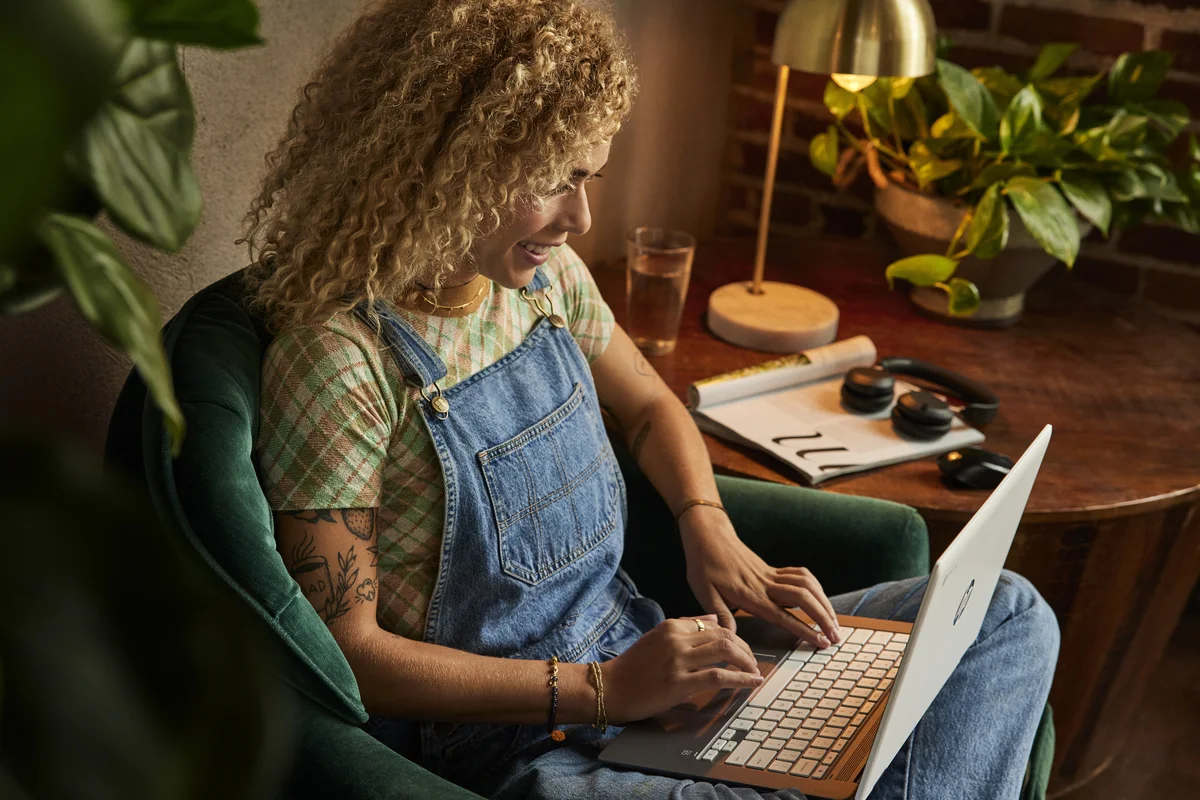 Chromebooks are designed to be powerful and easy-to-use devices. In our latest release, your Chromebook is getting new helpful features that make it easier to get answers, troubleshoot, scan files and more.
The answers you need, one tap away
You might already use your Launcher to search your Drive, your apps, local files, Google and more – all from one place. Now it can also be your go-to for simple calculations, looking up the weather, or checking a word definition or stock price.
Just tap the Everything Button and type "weather" or your math question into the search bar, and the result will automatically pop up. So you'll quickly find out whether you need a sweater for your mid-afternoon walk, or what 42 times 96 is. There's no need to open another Chrome browser tab or app to quickly get the answers you need.
When  you search for weather in the Launcher search bar, you'll get local results automatically.
Troubleshooting at your fingertips
Technology is great when it works well, but when it doesn't, it can be hard to figure out what's going on and how to fix it. To help you troubleshoot your Chromebook, we're introducing the new Diagnostics app. It's available on every Chromebook, and can be used to run tests and check the status of your laptop's battery, CPU and memory. 
So if you notice your battery is draining faster than you'd expect, you can run a battery discharge test right in the Diagnostics app. In the app you'll also get links to relevant support articles, and you can save the test results in a session log to share with customer support – if you end up needing it!
The Diagnostics app lets you run tests on your Chromebook's battery, CPU and memory.
Scan and edit more easily
We recently launched a new feature that will come in handy this extended tax season. With Chromebook's new scanning feature, you can scan items directly from your printer to your laptop. So now it's easy to digitize and save important documents like your home's lease agreement or work receipts. 
To get started, make sure your printer has scanning functionality and that it's connected to the internet. Search for the Scan app by tapping the Everything Button. Once the app is open you'll be able to choose your printer, file type and resolution. You can scan to your Chromebook over Wi-Fi or directly through a USB connection. (Bluetooth scanning is not currently supported.) 
Once your file is finished scanning, you can review it in the dedicated folder in your Chromebook's Files app, or open it in your default image viewer to edit, crop or resize. Learn more about connecting your printer to your Chromebook on our support site.
Easily scan files to your Chromebook.
Live Captions coming to Chromebooks
Last month Chrome Browser launched Live Captions, which automatically provide real-time captions for media with audio. These captions help make online content more accessible, whether you're in a noisy environment, trying to keep the volume down, or are hard of hearing.
Now we're also expanding Live Captions to Chrome browsers on most Chrome OS devices in the coming weeks. To turn it on, go to Chromebook settings, then "Accessibility."
We'll have more to share about Chromebooks features in the future, so stay tuned!