What's new in Chrome OS: Easy navigation in Chromebook tablet mode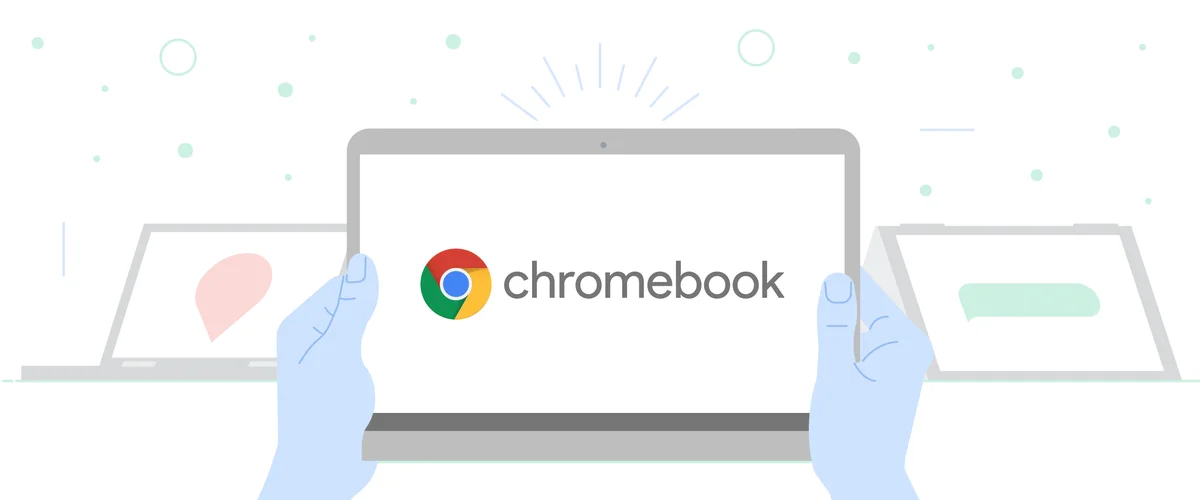 With the latest Chrome OS update, Chromebook tablet mode is simpler to navigate thanks to new gestures, the launch of Quick shelf, and updates to Chrome browser that are tailored specifically for tablet mode.   
What is Chromebook "tablet mode"?
Chromebooks, which all run on Chrome OS, help you to get things done and keep you entertained. All 2-in-1 Chromebooks work as both a high-performing laptop and a tablet. If you have a convertible Chromebook, fold your screen back on its hinge and your Chromebook transitions to tablet mode. Or if you're using a detachable Chromebook like the Lenovo Chromebook Duet, then you can fully remove the keyboard to activate tablet mode.
Navigate tablet mode with gestures
We've built new gestures for Chromebook tablet mode, which make it easier for you to navigate using touch. 
Now, to get to your tablet mode's Home screen, swipe up from the bottom of the screen.
You can also see all the windows and apps open on your Chromebook with a similar gesture. Swipe up from the bottom of your screen and hold at the end of the motion, and you'll see an overview of the windows and apps running on your Chromebook.
If you're browsing in tablet mode, you can navigate between web pages faster now. Just swipe from the left side of the screen to go back to the previous page. 
Enjoy more screen space
We've redesigned the shelf on Chromebook to give you more space on your screen for windows and apps. Now, when you're in tablet mode, you can access your pinned apps and other programs that are running from the Quick shelf. To summon the Quick shelf, just make a small swipe up from the bottom of your screen. 
Even when you're using Chromebook in laptop mode, the shelf is now more compact to give you more space to focus on your task at-hand. This is especially useful if you're multitasking with various windows.
Speaking of making the most of your screen space, we've also extended picture-in-picture to all Google Play Store apps on Chromebook, even for tablet mode. Now when you're watching a TV show or video on YouTube, Prime Video, Hulu or other apps, you can minimize the video screen and watch it while you're doing other things on your Chromebook.
Use Chrome, tailored for tablet mode
This update will allow you to more easily manage Chrome tabs with a touch-friendly tab strip while in tablet mode. When you're browsing, you'll be able to open a new tab with a big button, reorder tabs by dragging, and close tabs by swiping up.
This change is coming first to the Lenovo Chromebook Duet, which will be available for purchase within the next couple of months. We'll then bring the tab strip to other Chromebooks with tablet mode soon.  

We're also making updates to Chrome OS to keep Chromebooks hassle-free— especially in these moments when technology helps us stay connected to each other.  So we're listening closely to feedback that Chromebook owners provide on our Chromebook Community to keep adapting our software to the evolving climate.  

Stay tuned for more from us soon. If you're new to Chromebook and want to get up to speed quickly, check out this article for more information and tips for using your Chromebook at home.