By day and by night: video call, no matter the lighting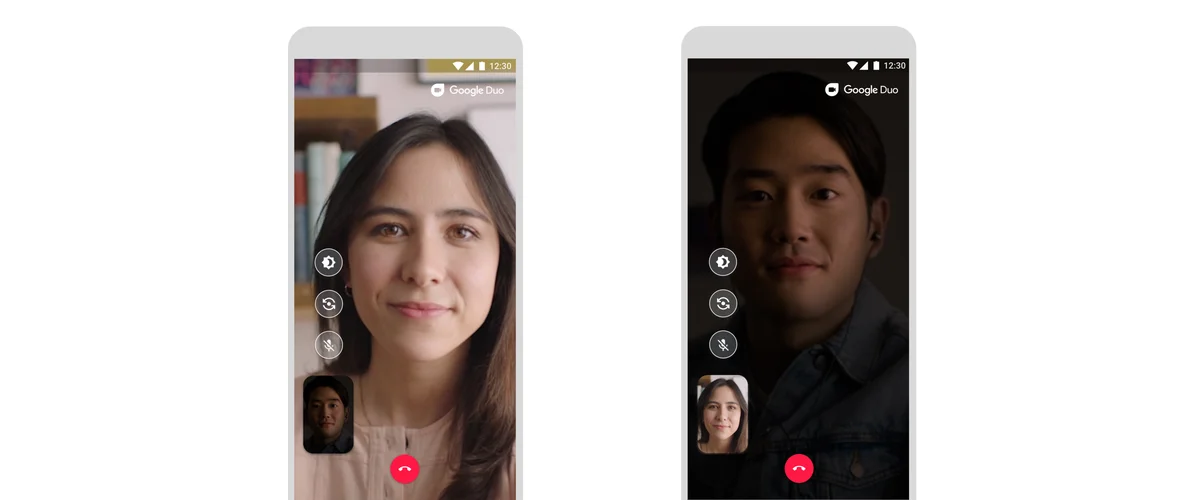 To make sure we're constantly improving Google Duo, we visit people from around the world to understand the challenges they face in video calling their loved ones. There was one particular condition we saw people consistently struggle with across cultures and environments: poor lighting.
In many places, electric lighting is a significant challenge, preventing people from connecting face to face. People often light their homes with a single bulb when electricity is expensive, and even then, power outages remain common in many areas, leaving people in the dark during the evening when many video calls with family and friends happen. Even when electricity is not an issue, many people just want to video call to say good night right before bed, keep each other company as they watch TV together or enjoy a quick chat while they're outside in the evening. 
These challenges are the reasons why we are bringing low light mode to Duo. Low light mode helps people connect with each other face to face, even when the lighting conditions aren't optimal. The video call will adjust so people in the frame are more visible when the phone detects dim lighting. Low light mode will start rolling out globally to iOS and Android users this week.
With low light mode on Duo, just start a video call and you can toggle the feature on or off as part of your in-call controls. 
Now, there will be no more leaving each other in the dark.